Halsey Hints She Has 5 Big Surprises for Fans in 2021
On Twitter, Halsey teased that she has five upcoming secrets that will be revealed in 2021.
Halsey loves interacting with her fans online, and the singer-songwriter will often tease fans about upcoming releases. In December 2020, Halsey teased that she was keeping five secrets on Twitter.
This hint led fans to start speculating what the singer could be planning. On Dec. 21, it was announced that Halsey is part of the cast of Sing 2. The movie will premiere in 2021, and Halsey confirmed that this casting was one of the five secrets.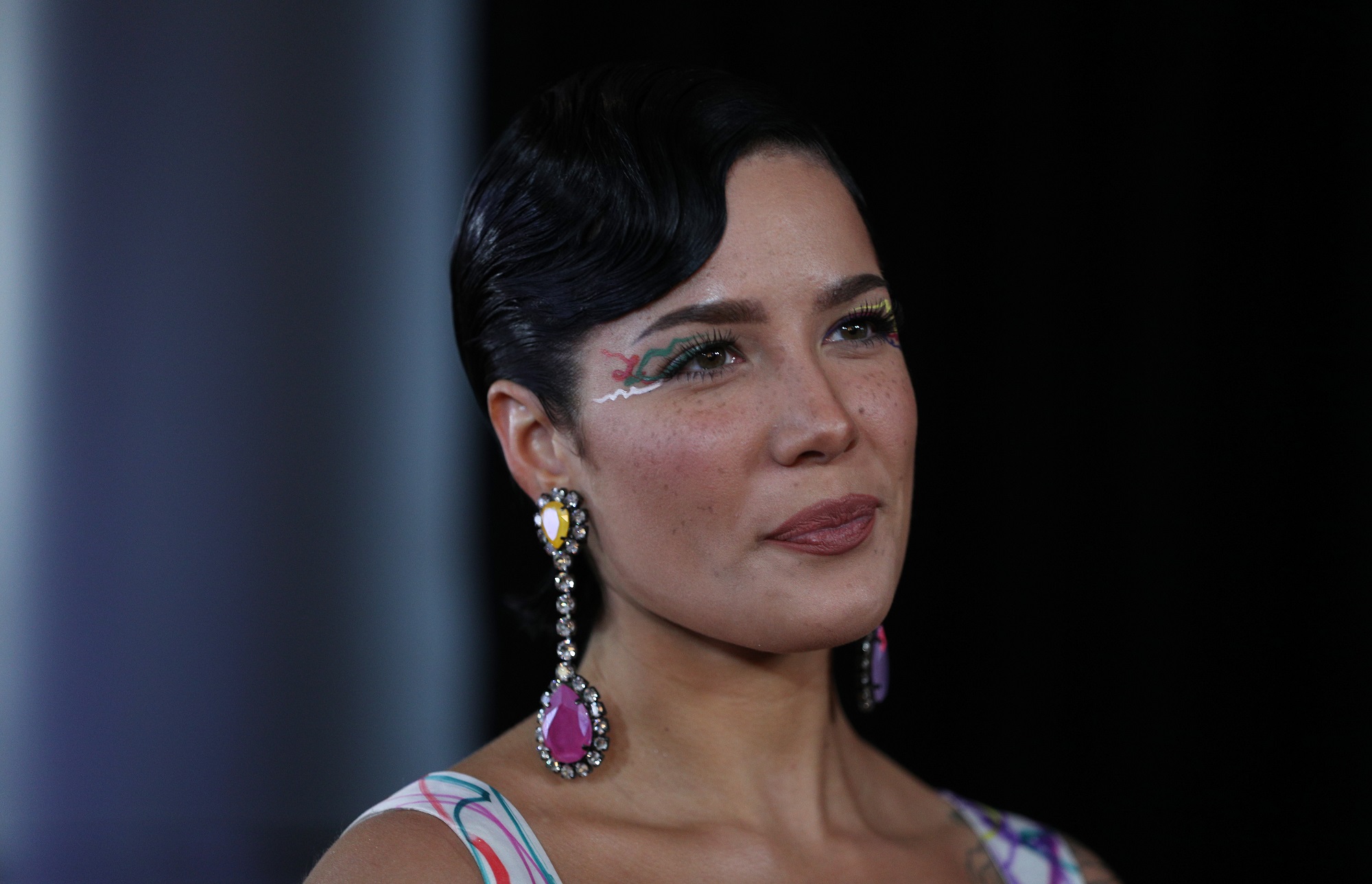 One of the secrets was revealed
On Dec. 9, Halsey told fans that she was keeping five secrets from them.
"I'm keeping 5 secrets," she tweeted.
A few weeks later on Dec. 21, it was announced that Halsey was cast in Sing 2 along with Matthew McConaughey, Bono, Reese Witherspoon, Scarlett Johansson, Taron Egerton, Pharrell Williams, Letitia Wright, Eric Andre, Chelsea Peretti, Nick Kroll, Tori Kelly, and Bobby Cannavale.
Following the announcement, Halsey tweeted, "My character Portia is amazing and AWFUL hahahaha. I can't wait for this I loveddddddd Sing so much I nearly fainted when they asked me to be in the sequel !!!!!"
More about the plot of 'Sing 2'
Sing 2 is a sequel to the 2016 animated film Sing. Following the announcement, Rolling Stone reported on the sequel and spoke to Bono about his role in the film.
Rolling Stone also gave a synopsis about the movie, writing:
"The film follows Buster (McConaughey) and his new cast who, in the last film, turned the New Moon Theater into a local hit. Now, he's got his sights set on debuting a new show at the Crystal Tower Theater in glamorous Redshore City. But with no connections, he and his singers must sneak into the Crystal Entertainment offices, run by the ruthless wolf mogul Jimmy Crystal (Cannavale), where the gang pitches the ridiculous idea of casting the lion rock legend Clay Calloway (Bono) in their show. Buster must embark on a quest to find the now-isolated Clay and persuade him to return to the stage."
What are Halsey's other surprises?
After Halsey's casting in Sing 2 was announced, she confirmed there were still four more secrets to be revealed. The singer chatted with fans on Twitter and told fans that the secrets were not connected in any way and that some fans have gotten close to correctly guessing what the secrets were.
While replying to fans on Twitter, Halsey revealed she is the most excited about the second and fifth secrets, some of the secrets have been in the works for years, and the second secret will be announced in January 2021.
On Dec. 16, Halsey posted a link to a website called a-b-o-ut on Twitter. Some fans have signed up on the website and believe the website's purpose will be revealed on Jan. 4. On Reddit, fans speculated that the website is in relation to an upcoming beauty or cosmetics line.