Halsey Had 'No Interest' in Being a Singer but 1 Song Changed Everything
Halsey's journey to becoming a singer was certainly a unique one. The 'Bad At Love' singer seemed to stumble into the profession thanks to sheer fate.
If you watch enough celebrity interviews, you'll quickly realize that the path to acclaim and success is a uniquely varied experience. Some artists work diligently for years before they even get a glimpse of recognition. Meanwhile, others seem to trip into success. For Halsey, her meteoric rise to fame was a surprise to even her. Though Halsey has more than made a name for herself as a talented singer and songwriter, she actually never intended to be a singer until the profession fell into her lap.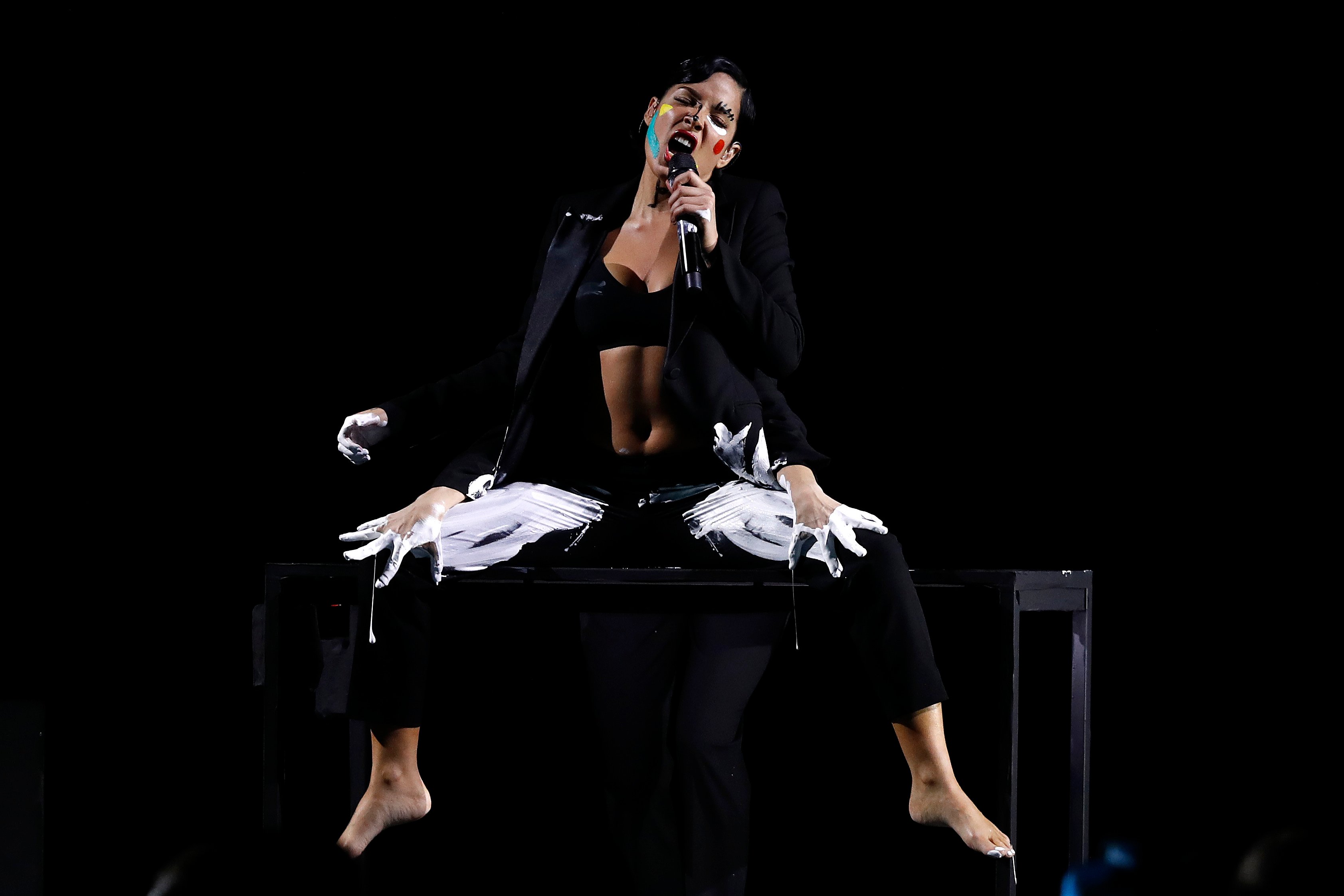 A true musician, Halsey grew up playing a myriad of instruments including the violin, viola, cello, and acoustic guitar. But it wasn't until she was 17 that she started writing music herself. As she expressed herself through her lyrics, she felt like she was a part of something bigger than herself. Still, it would be two years before the "Graveyard" singer had the lightning-bulb moment that being a singer was her destiny.
How one of Halsey's songs changed her life
On February 3, 2014, Halsey released the song "Ghost" on SoundCloud. The song, which explores what it's like to be in a relationship with someone who is emotionally checked out, changed Halsey's life forever. Funnily enough, when she released it on SoundCloud, her only intention was to make a few bucks. Back in 2015, she got candid about the song that put her on the map in a conversation for Interview Magazine.
RELATED:
"We got that song out really quickly, and I wasn't in bands, I didn't have any representation, and I had no interest in being a singer," Halsey shared about "Ghost." "It was just a cool song and I had some friends who were like, 'If you put this up and it gets popular, you can make a quick thousand bucks.'" Of course, making a quick buck would only be the tip of the iceberg for Halsey. Almost immediately after she uploaded the song, industry professionals began reaching out and expressing interest in her. This forced Halsey to redefine herself as an artist and that decision changed the course of her life.
Five record companies reached out to the songwriter after she released 'Ghost'
"After I put 'Ghost' up online, that night I was heard by five record companies," Halsey revealed. "I called my friend Anthony and I said, 'Holy shit I'm freaking out, can you come to the city and pretend to be my manager?' He was like, 'Yeah I can pretend to be your manager!' That was the moment for me, sitting on this couch and having people say, 'You have a gift for this.' That's when all the pieces of the puzzle came together and it dawned on me that it wasn't about making $1,000; it was about what I was supposed to do. I had 24 hours to decide and the decision was very easy to make. From that day on I've been an artist. I didn't have to become one, I just needed someone to show me the signs."