Halsey Jokes About Dominic Fike Age Difference With 'Euphoria' Clip
Halsey recently made a joke on social media about her age difference with Euphoria star Dominic Fike. Here's what Halsey said and how they have expressed their love for the popular show and actor in the past.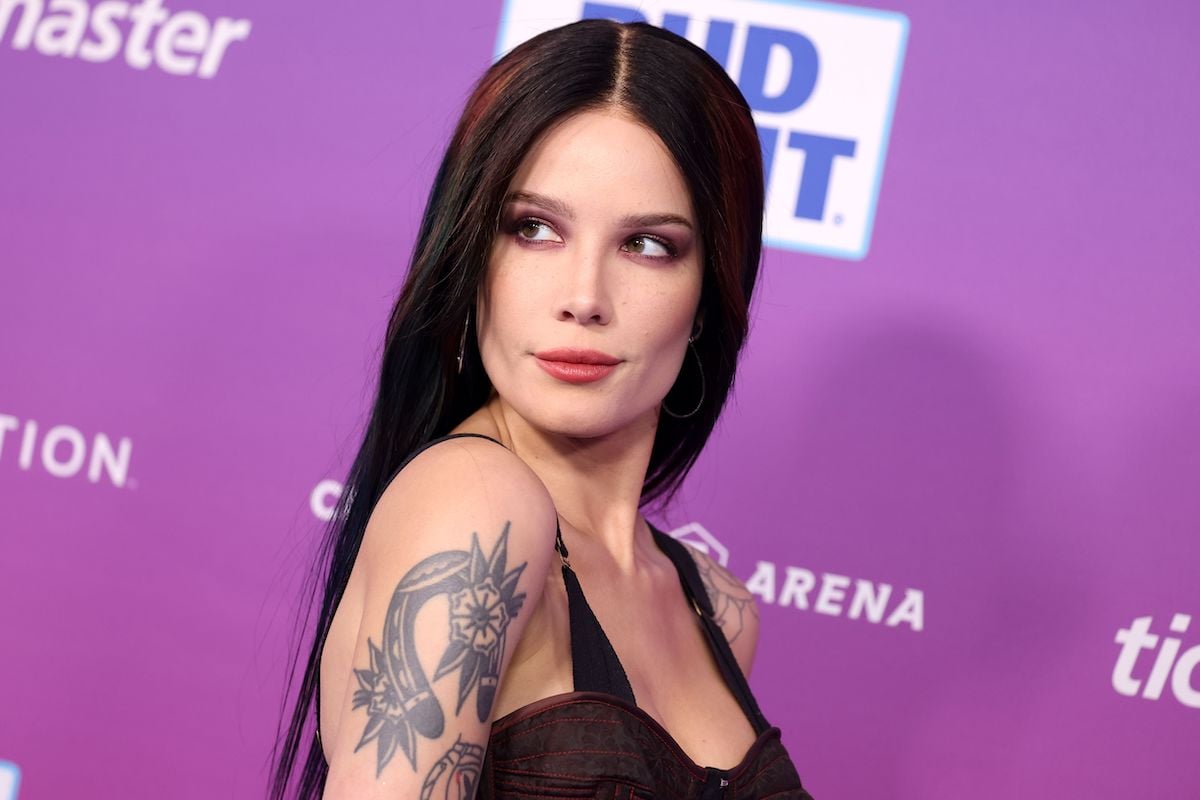 Halsey joked about her age difference with friend Dominic Fike by sharing a 'Euphoria' clip
Pop star Halsey is friends with Dominic Fike, and she recently made a joke about their age difference on Twitter.
On Feb. 8, the "Bad at Love" singer shared a clip from Euphoria in which Zendaya's character smacks Fike's character and says, "He's a liar and a f—ing snake! F— you!" Halsey captioned the video, "Me and dominic fike when we first met and he told me he thought i was 35 even though im only one year older than him."
Halsey was born on Sept. 29, 1994, while Fike's date of birth is Dec. 30, 1995. So the singer truly is just a year and three months older than the TV star.
Halsey defended her tweet about the slightly younger star
Halsey's tweet about their age difference with Dominic Fike must have drawn some criticism from fans. She tweeted a follow-up message a few hours later that same day.
'"Why would u share this' because it's funny as hell," Halsey wrote, adding her original tweet about Fike to the message. "I have a kid and i've been making music for 10 years i don't blame anyone who is surprised by my age 😭 y'all suck the fun outta everything."
"10 years?!??)$" one fan responded on Twitter, seemingly in disbelief. Halsey's first song, "Ghost," debuted on SoundCloud in February 2014, and they were writing songs even before then. So the 27-year-old really has been making music for about ten years.
Halsey has proven herself to be a fan of both Dominic Fike and 'Euphoria' in the past
Halsey was a fan of Dominic Fike long before he starred on Euphoria. She featured him on her Manic album and even named their collaborative song after him ("Dominic's Interlude"). And on Aug. 29, 2019, Halsey tweeted, "I love dominic fike."
The singer is also a fan of Euphoria, and they often tweet their live reactions to the episodes. They are friends with another star from the show, Sydney Sweeney, who was featured in Halsey's "Graveyard" music video.
Halsey recently shared some of her astrology theories about the cast on TikTok. For example, she said she thinks Zendaya's character Rue is a Virgo because she's "self-effacing, methodical, sympathetic."
The singer also said she most identified with Jules, played by Hunter Schafer. She said Jules is a "Libra sun, cancer moon … Needs to be loved. I know because that's me."
RELATED: Fans React to Halsey's Stretch Marks in About-Face Beauty Ad