Halsey Just Revealed Her Newest 2021 Secret and Announced She Is Pregnant
For the past few weeks, Halsey has been teasing fans that she has five secrets that will be revealed throughout 2021. First, it was revealed that the singer was cast in the movie Sing 2, and then Halsey announced the creation of her makeup brand About-Face. On Jan. 27, Halsey revealed another secret and announced that she is pregnant.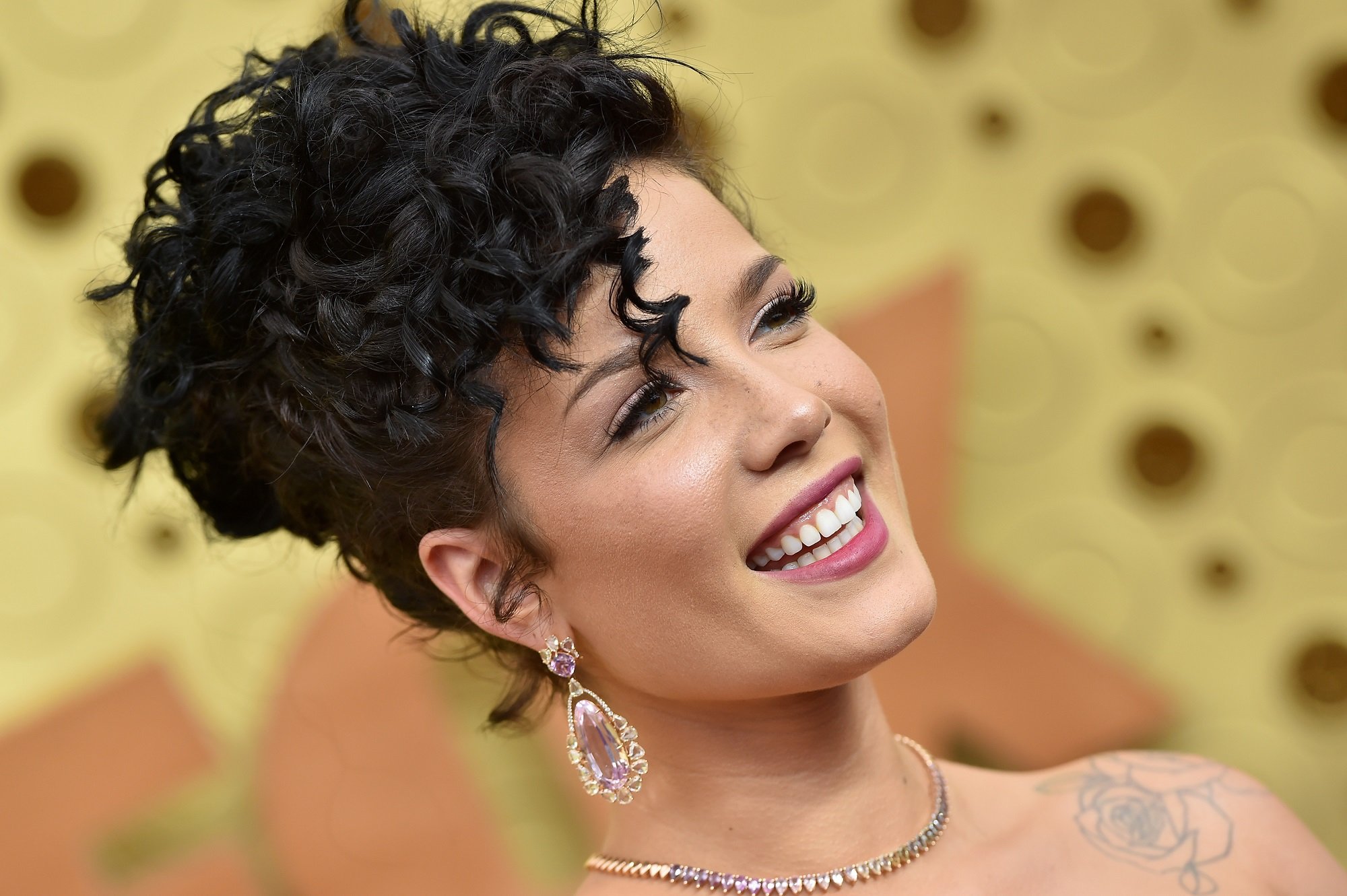 Halsey described how much she wants a child in her song 'More'
The singer-songwriter released her album Manic on Jan. 17, 2020. With the song "More," Halsey described how much she longs to be a mother.
In "More" Halsey sings, "Wooden floors and little feet / A flower bud in concrete / Feelin' so incomplete / Wonder will we ever meet? / And would you know it right away / How hard I try to see your face?"
When Manic was released, Halsey gave more backstory about the song "More" while speaking with Apple Music, saying:
"I've been really open about my struggles with reproductive health, about wanting to freeze my eggs and having endometriosis and things like that. For a long time, I didn't think that having a family was something I was going to be able to do, and it's very, very important to me," she said.
Halsey continued, "Then one day my OB-GYN tells me it's looking like I maybe can, and I was so moved. It felt like this ascension into a different kind of womanhood. All of a sudden, everything is different… Lido and I built the fading instrumental at the end of the song to sound like a sonogram, like you were hearing the sounds from inside a womb. It's one of the most special songs I've ever made."
Halsey announced she is pregnant
On Jan. 27, Halsey posted a set of three photos on Instagram from a maternity photoshoot.
She captioned the set of photos, "surprise!"
In the pregnancy announcement, she tagged screenwriter Alev Aydin, and placed the tag over her baby bump. Aydin proceeded to share Halsey's Instagram post on his Instagram story.
RELATED: Halsey Speaks Out on Her and The Weeknd's Grammy Snubs — 'I'm Sure This Post Will Blacklist Me Anyway'
Fans celebrated that Halsey is pregnant
After Halsey announced her pregnancy on Instagram, fans wrote congratulatory messages for the singer on social media. Before long, the singer-songwriter trended on Twitter as fans showed their support for her.
"I'm so happy for her!!! I had manic on repeat today and when more came up I thought about how I hope she can have a baby one day and WOW," a fan wrote on Reddit.
One Reddit user wrote, "… She's going to be such an amazing mom. We all know how much she's wanted this. My day has been made."
The singer recently canceled her tour
Halsey's pregnancy announcement comes just days after she canceled the remainder of her Manic World Tour due to the coronavirus (COVID-19) pandemic. The singer-songwriter performed the tour in Europe in 2020, but because of the pandemic, the North American leg of the tour was postponed until 2021.
RELATED: Halsey Will Make Her Acting Debut in 'The Player's Table' Alongside Sydney Sweeney
On Jan. 22, Halsey officially canceled the Manic World Tour. In a statement posted on social media, she cited that fans' "safety is the priority."
"Despite our absolute best efforts, there is no guarantee I'll be able to tour the currently scheduled dates. I miss seeing all of you in the crowd every night more than anything, but I need to prioritize your health and safety," she wrote in the statement.