Halsey Opens Up About Body Image After Giving Birth
On July 14, 2021, Halsey gave birth to their first child, Ender Ridley Aydin. A little over a month later, the musician released an entire album about "the joys and horrors of pregnancy and childbirth." 
Yesterday, Halsey seemed to be contemplating her postpartum body yesterday when they posted a series of tweets. Here's what she had to say on the subject and how fans are reacting. 
Halsey talked about body image and gender while they were pregnant
Halsey, who uses the pronouns she/they, opened up on Instagram about gender identity and body image back in February while still pregnant with her firstborn. The singer/songwriter posted a series of photos, including one of her growing belly, with a caption about her feelings. 
"February is the shortest month, but the days seem like they are taking very long. Butttttt also going so fast?! I've been thinking lots about my body. it's strange to watch yourself change so quickly," Halsey wrote. 
"I thought pregnancy would give me very strong, binary feelings about 'womanhood' but truly it has leveled my perception of gender entirely. My sensitivity to my body has made me hyper aware of my humanness and that's all. Doing a remarkable thing. And it's grand. I hope the feeling lasts. I cook a lot, sleep even more, and read lotssss of books. I miss my family. And you guys too! 🧚 bye for now."
The musician discussed the pressures they face after giving birth
Yesterday, Halsey took to Twitter to talk about societal expectations of her body and fashion choices after giving birth. 
"My pregnancy has changed my body so much," the about-face beauty founder wrote. "Learning how to have a personal sense of style when you're not used to your new shapes has become a real struggle. To all the mommas (or really just anyone going thru something similar) I feeeel you."
They followed this up with another message. "The pressure to look 'androgynous' as a means of gender non-confirming expression (as a big titty breastfeeding mom) coupled with expectation to have a perfect body right after birth is a cocktail of confusion. I'm patiently reminding myself to do me in any way that feels good."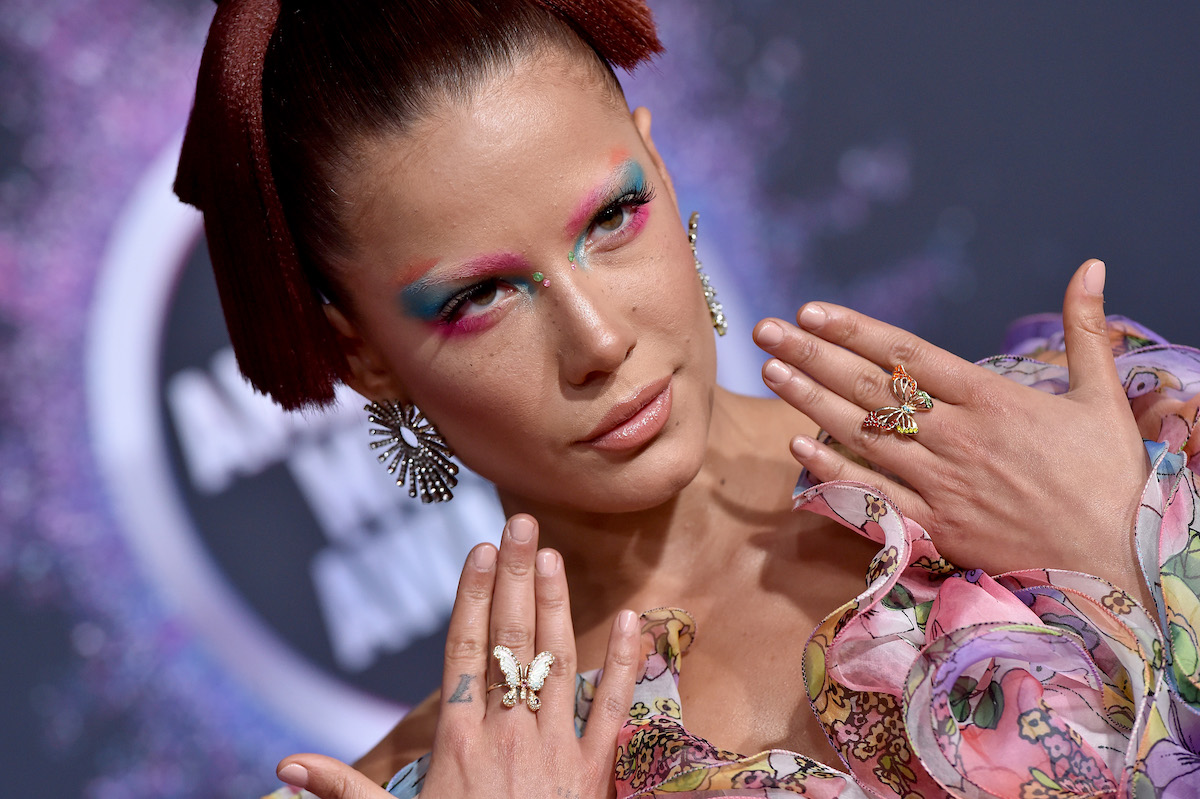 Halsey says everyone is doing 'the best they can'
After her longer tweets about body image and androgyny, Halsey lightened the mood with a couple of shorter messages. 
"It's all bullshit and we are all doing our best," they wrote. "Anyways, just some vulnerable thoughts. If you relate you're not alone :)"
Their messages seemed to resonate with fans, who commented how strongly they relate to the singer's words.
One fan wrote, "I needed this so badly cuz I've been so insecure with my body as someone who is short and chubby so thank you so much for the talk, this helped me a ton, I love you so much."
Another commented, "honestly, i've been struggling with my gender identity a lot recently n kept thinking that because i keep dressing in a feminine way that it reflected with how i identify myself. thank u for helping me understand that its all about how i feel <333"