Halsey Was Playing 'Memory' From 'Cats' on the Piano at 4 Years Old
Halsey is an award-winning singer who even learned to play the piano when she was just 4 years old, crediting it to her New Jersey upbringing.
Halsey is a chart-topping singer, known for their songwriting and activism. Before she was an award-winning artist, though, she was playing the piano — even learning how to play the song "Memory" from Cats.
What instruments does Halsey play?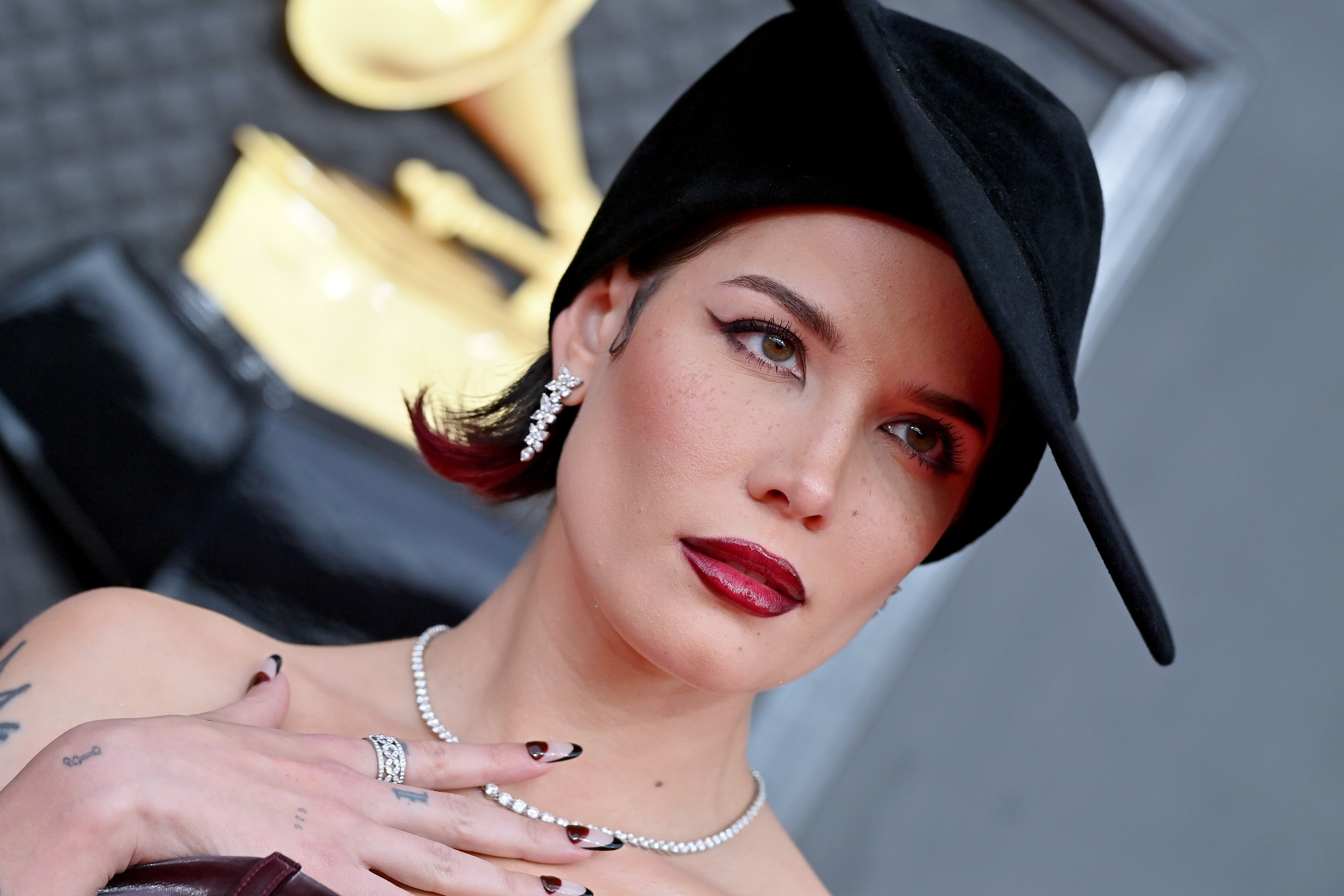 Pop artist Halsey, real name Ashley Nicolette Frangipane, is the mastermind behind "Without Me," "Walls Could Talk," and "You Should Be Sad." She released the extended version of If I Can't Have Love, I Want Power in 2022.
In 2018 she earned the GLAAD Media Award for Outstanding Music Artist, snagging the American Music Award for Favorite Pop Song the following year. In addition to being a singer (and even dancing alongside BTS for "Boy Wth Luv"), Halsey can play several instruments. They learned to do so at a young age. 
According to Halsey's Fandom page, "Growing up, Halsey played the violin, viola, and cello until moving onto the acoustic guitar when she was 14." Halsey also confirmed that she played the piano for some time, even learning "Memory" from the musical Cats, thanks to her grandmother and her New Jersey upbringing.
Halsey was playing the piano at 4 years old
Halsey grew up in Edison, New Jersey, spending some of her time in New York City. (Her stage name was actually inspired by Halsey Street and an experience seeing Ed Sheeran at Madison Square Garden.) This artist also had a tumultuous period of homelessness, even sleeping at her grandmother's house at one point. 
"Being an old Italian woman from New Jersey," she said during an interview with Rolling Stone in 2016, "my grandma had the sheet music to Cats."
Her passion for music eventually led to a record deal and several chart-topping songs. The artist now lives in Calabasas, California. Still, Halsey often mentions her New Jersey/New York City roots. She was added as a headliner to New York's Governors Ball Music Festival. 
Halsey often mentions her New Jersey upbringing 
As a chart-topping musician, Halsey often spends time performing overseas and across the United States. Still, this artist is a New Jersey resident at heart. Once, she highlighted her love for taylor ham, egg, and cheese breakfast sandwiches. 
"Probably the funniest thing about New Jersey is the way people say Italian foods," Halsey said during her Hot Ones video interview. "If something ends with a vowel, you take the vowel off."
She mentioned iconic Italian foods like mozzarella, prosciutto, and calamari — which they said without the ending vowels. 
New Jersey is also known for its haunted locations, some of which Halsey already visited. That includes The Pine Barrens — the home of the Jersey Devil, the Gates of Hell in Clifton, Jenny Jump, and the Profanity Houses.
Halsey isn't the only artist who shared insight into her New Jersey upbringing, as Bruce Springsteen and Jack Antonoff also reference the garden state with their music and events.