Halsey Posts First Photos of Baby Ender's Face
Halsey became a mother over the summer when she gave birth to son Ender Ridley Aydin. For their 27th birthday, the singer shared photos of their baby's face for the first time.
Halsey fulfilled their biggest wish and became a mother over the summer. On her birthday, the singer posted photos showing her son's face for the first time. 
Halsey gave birth to her son in July
The makeup mogul and musician has been open about her past issues with endometriosis and multiple miscarriages. She has also said (per People), "I want to be a mom more than I want to be a pop star. More than I want to be anything in the world."
So fans were excited for Halsey when their dreams of parenthood came true. On Jan. 27, the singer posted her pregnancy announcement on Instagram. The pictures show Halsey in jeans and a rainbow crochet top or topless against a background of white fabric. She captioned the pictures, "surprise! 🍼🌈👼🏻"
Halsey gave birth over the summer on July 14 and posted the first glimpses of her son on July 19. The first black and white photo shows Halsey holding her baby with her partner Alev Aydin in what appears to be a hospital. The second is a close-up of the baby breastfeeding, but only his mouth and tiny hand are visible. 
"Gratitude. For the most "rare" and euphoric birth. Powered by love. Ender Ridley Aydin 7/14/2021" Halsey wrote.
The singer just posted the first photos of her baby's face
On Sept. 29, Halsey's 27th birthday, they took to Instagram to post a couple of photos of baby Ender revealing his full face. She captioned the pictures, "The best birthday gift there is 🚀"
In the pictures, Ender wears a red, blue, yellow, and green onesie with a matching blue hat. He appears to be smiling and looking off into the distance. Ender's father, Alev Aydin, holds him in the photos, although his face is obscured. But he is identifiable from the tattoos on his hands. 
This post marks the first time they have revealed their baby's face publicly. Although it was Halsey's birthday, it seems like sharing her baby was her gift to fans.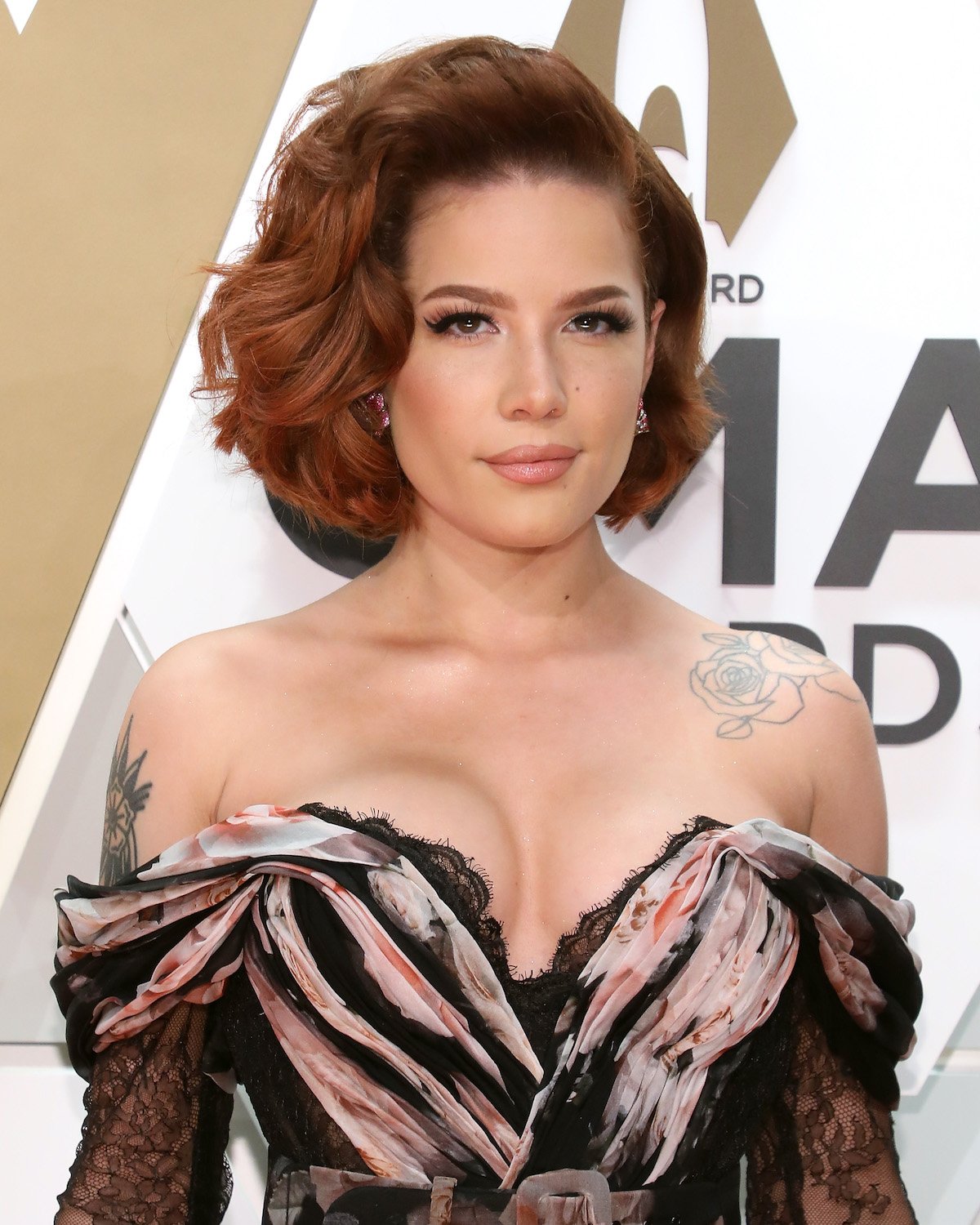 Besides being a new mom, Halsey is busy with several other projects
The singer has been vocal about society's expectations of new mothers. She explained that she wasn't at the 2021 Met Gala because she was still breastfeeding and couldn't take the time away from her infant. 
But while the musician might be reveling in her new role as a mother, she is still working hard on many projects.
They recently launched a line of cosmetics called about-face, which they continue to promote on their social media. She also released a new album, If I Can't Have Love, I Want Power, which she said is about "the joys and horrors of pregnancy and childbirth." Halsey filmed a movie to accompany the album that played in IMAX theaters. 
Halsey is scheduled to appear as the musical guest on the Oct. 9 episode of Saturday Night Live, with reality star and fellow beauty mogul Kim Kardashian West starring as the host. This will be Halsey's fifth time performing on SNL.