Halsey Will Release an IMAX Movie for 'If I Can't Have Love, I Want Power'
Halsey's upcoming album If I Can't Have Love, I Want Power is the gift that keeps on giving. The album is set to be released on Aug. 27. It is Halsey's fourth studio album and is produced by Trent Reznor and Atticus Ross. On Aug. 3, tickets for an IMAX film titled If I Can't Have Love, I Want Power will go on sale.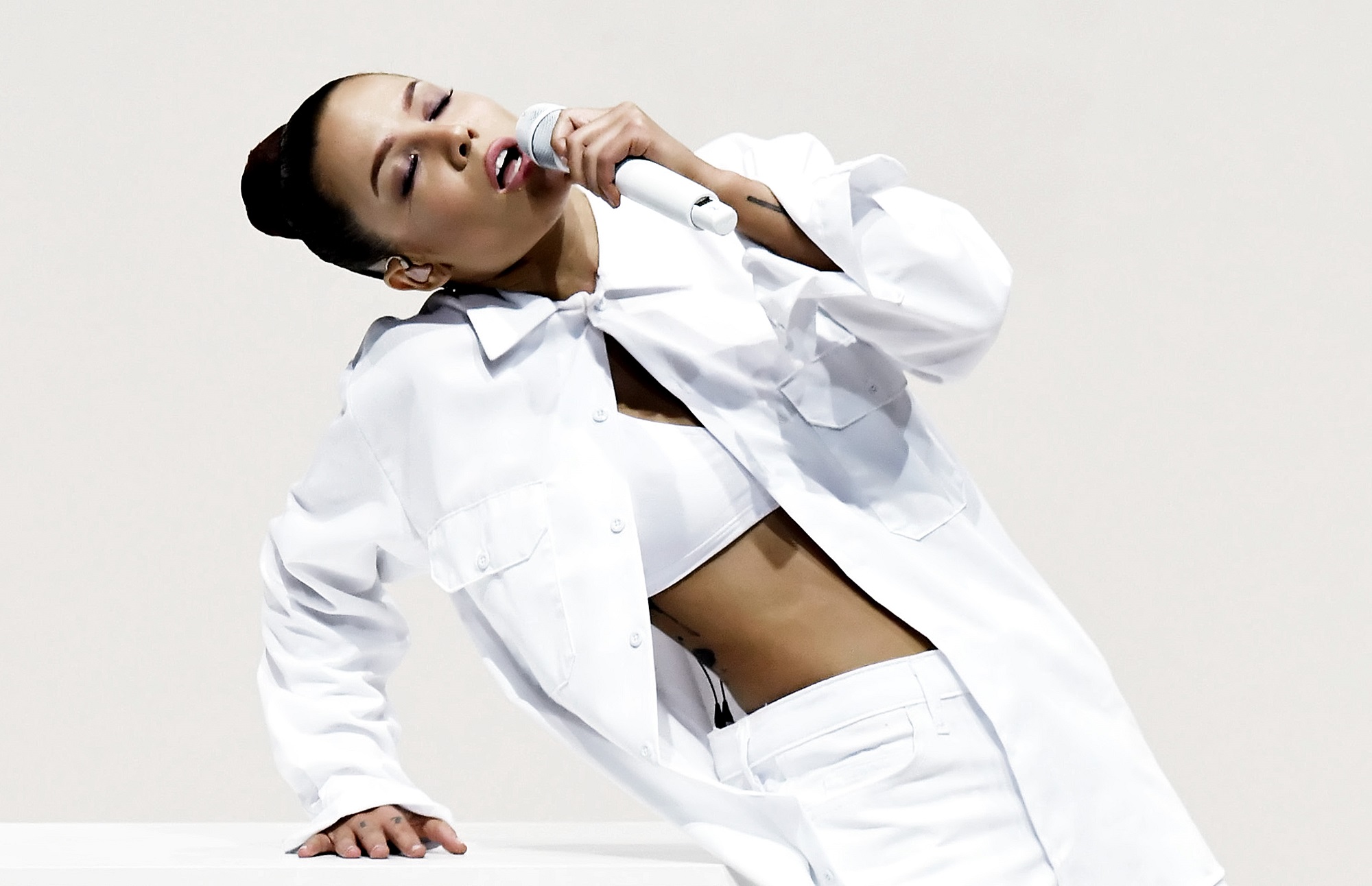 Halsey's album will be an IMAX film
On July 13, Halsey shared the news that If I Can't Have Love, I Want Power will appear as a concept film in IMAX. The film will follow the same themes as the studio album it is named after.
"Experience 'If I Can't Have Love, I Want Power' the hour-long film event in @IMAX. Tickets on sale August 3rd," the singer-songwriter tweeted.
On social media, Halsey shared a trailer for the IMAX film. The trailer begins with a warning that the trailer and movie are only appropriate for "mature audiences."
"This film is about the lifelong social labyrinth of sexuality and birth," reads the trailer's opening text. "The greatest horror stories never told were buried with the bodies of those who died in that labyrinth."
According to Variety, "The 26-year-old artist, known for her visuals, is taking her first dive into film with the IMAX presentation. Collaborating with director Colin Tilley, who she previously worked with on videos for 'Without Me' and 'You Should Be Sad,' Halsey wrote the film."
RELATED: Halsey Hints She Has 5 Big Surprises for Fans in 2021
'If I Can't Have Love, I Want Power' follows Halsey's pregnancy
Halsey originally revealed the concept and cover art for If I Can't Have Love, I Want Power with a YouTube video on July 7. The video was filmed at the Metropolitan Museum of Art in New York City, and on social media, the singer revealed her fourth studio album will showcase her pregnancy and views on motherhood.
In an Instagram post, she wrote:
"If I Can't Have Love, I Want Power

This album is a concept album about the joys and horrors of pregnancy and childbirth. It was very important to me that the cover art conveyed the sentiment of my journey over the past few months. The dichotomy of the Madonna and the Whore. The idea that me as a sexual being and my body as a vessel and gift to my child are two concepts that can co-exist peacefully and powerfully. My body has belonged to the world in many different ways the past few years, and this image is my means of reclaiming my autonomy and establishing my pride and strength as a life force for my human being.

This cover image celebrates pregnant and postpartum bodies as something beautiful, to be admired. We have a long way to go with eradicating the social stigma around bodies & breastfeeding. I hope this can be a step in the right direction!"
RELATED: Halsey Had 'No Interest' in Being a Singer but 1 Song Changed Everything
Fans cannot wait for the IMAX movie
Halsey released her most recent album Manic in January 2020. Due to the ongoing coronavirus (COVID-19) pandemic, the singer-songwriter was forced to cancel the remainder of her Manic World Tour. For this reason, fans of Halsey are incredibly excited about the album and IMAX film.
One fan wrote on Reddit, "CHILLS! This collab is so amazing and I love this horror-feminist take/aesthetic/era she's in!"
"i think, i think, i think halsey is gonna go metal this time. maybe some songs…..eh. i already hear some bring me the horizon synths somewhere in this trailer video. im not ready for this…," wrote a Reddit user about the If I Can't Have Love, I Want Power trailer.
If I Can't Have Love, I Want Power will be available to purchase and stream on Aug. 27.