Why Halsey Says 'I Don't Cringe' When Listening to 'If I Can't Have Love, I Want Power' Tracks — Unlike Past Songs
On August 27, 2021, Halsey released their fourth studio album, If I Can't Have Love, I Want Power. The new album has 13 original songs, including "I am not a woman, I'm a god." Since the release of this newest album, Halsey has said If I Can't Have Love, I Want Power is nothing like their albums of the past. Read on to learn more about Halsey's new album and their thoughts about it. 
Halsey's fourth album is here 
In 2015, Halsey released their first album Badlands.  Their debut album reached No. 2 on the Billboard 200 shortly after its release. This was followed up by their sophomore album Hopeless Fountain Kingdom in 2017. Hopeless Fountain Kingdom reached number one on the Billboard 200 shortly after its June 2, 2017, release. 
After much success with their second album, Halsey released their third studio album Manic in January 2020. Manic quickly reached No. 2 on the Billboard 200. However, even with all the success from the first three albums, Halsey recently revealed that the music on these albums makes them cringe today.  
Moving in a different musical direction
In an interview, Halsey discussed the release of If I Can't Have Love, I Want Power. They talked to Goodman about the joy this new album has brought them. Halsey sees the new album as a drastic change in musical direction compared to their past albums. 
During the interview, Halsey told Goodman, "It's the first time I've made music that I like when they [the songs] come on." The artist went on to discuss how when they hear their old songs, they cringe. With this new music, Halsey gets a sense of relief when the songs come on.
Halsey revealed that this was the first album they've completed with no compromise and that they have finally reached a majority level where being likable isn't the main goal when making music. This new mindset of placing raw authenticity in front of likability is truly what makes this fourth album so special to Halsey.  
Halsey embraces collaboration with their latest songs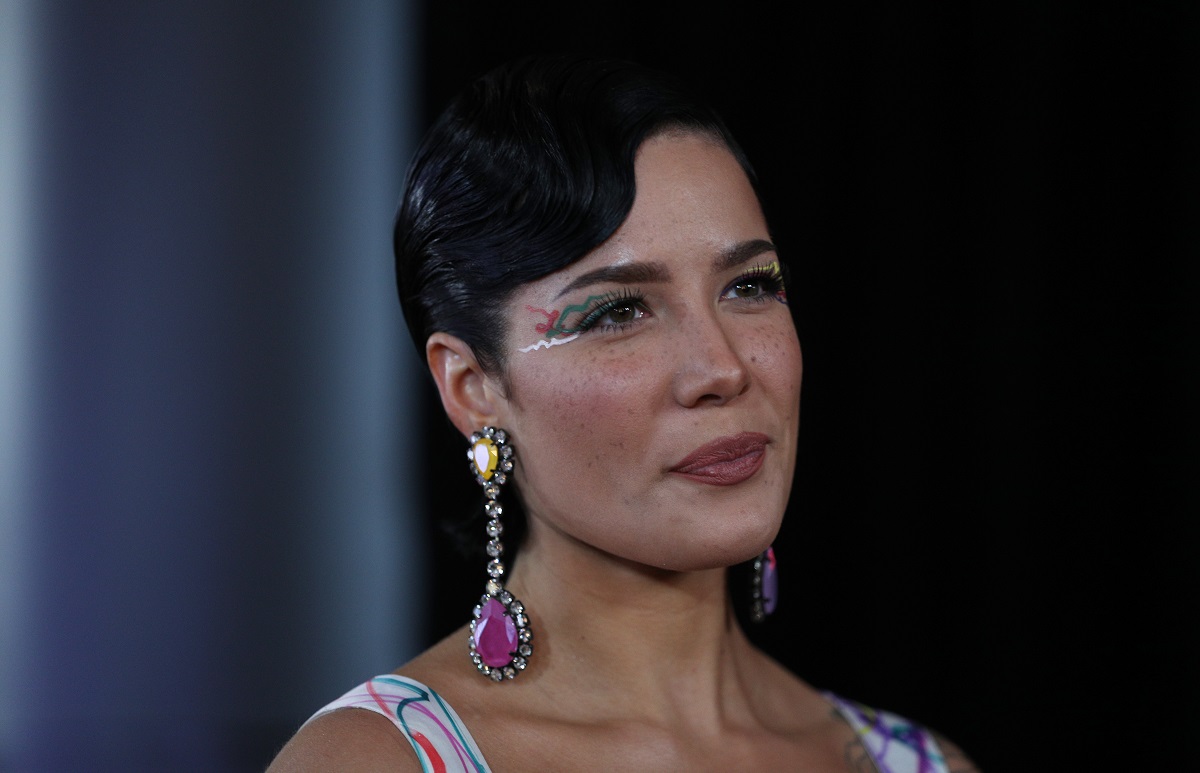 Along with embracing authenticity, Halsey also embraced collaboration on their new album. To achieve something new and move their music in a new direction, Halsey called in two Oscar winners to help produce If I Can't Have Love, I Want Power. The producers, Trent Reznor and Atticus Ross are members of the rock band Nine Inch Nails. Through their experience in the music industry, the pair were able to help Halsey incorporate more of a rock vibe into the new album.  
Halsey has accomplished a great deal in the music industry over the last several years, and it's great that they have finally been able to produce an album that they feel represents their most authentic self. Along with collaborating with Reznor and Ross, the musician also found inspiration for the new album from their experience of giving birth and being a new parent.
In July 2021, Halsey welcomed their first child with screenwriter Alev Aydin. The couple named their baby Ender Ridley Aydin. Halsey's experience with Ender and preparing for the birth was a large source of inspiration for If I Can't Have Love, I Want Power. Only time will tell what's next for Halsey, but hopefully, they are able to continue to make music that they are proud of moving forward.