Halsey Says Her Record Label 'Won't Let' Her Release a New Song
On TikTok, Halsey alleged that their record label 'won't let' them release a new song the way they want to.
Halsey is currently on her Love and Power Tour, but the singer-songwriter is ready to release new music. Over the past few weeks, Halsey has teased they have a new song prepared. However, in a string of new TikToks, the singer alleged that their record label is blocking the release of the song.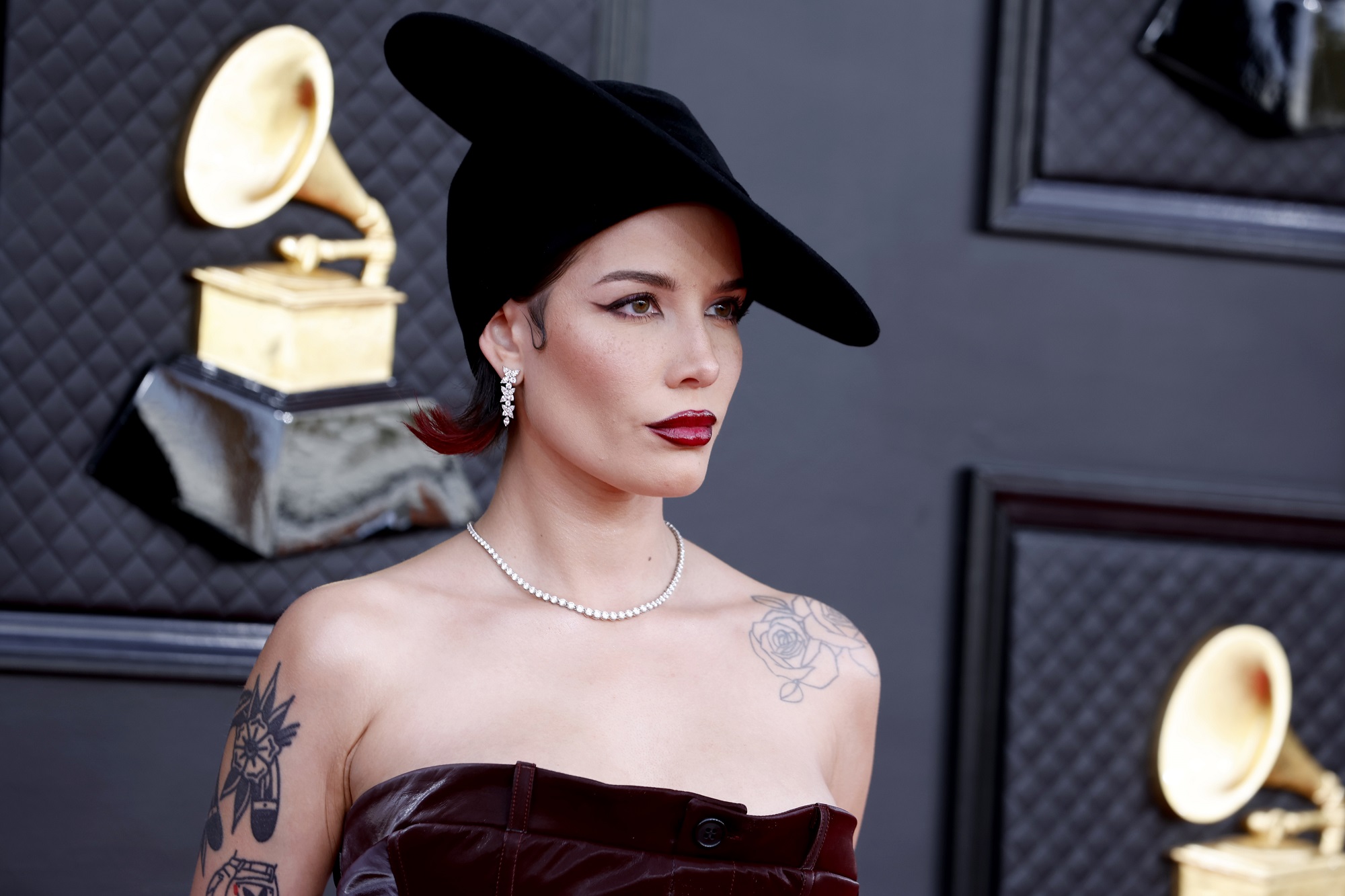 Halsey says their record label will not 'let' them release a new song
On May 22, Halsey posted a new TikTok with the caption "I'm tired." In the TikTok, the singer-songwriter mouthed along to the lyrics of a new song while text was displayed. In the TikTok, Halsey alleged that her record label "won't let" her release a new song the way she wants.
The Tiktok reads:
"Basically I have a song that I love that I want to release ASAP, but my record label won't let me. I've been in this industry for 8 years and I've sold over 165 million records. And my record company is saying that I can't release it unless they can fake a viral moment on TikTok. Everything is marketing. And they are doing this to basically every artist these days. I just want to release music, man. And I deserve better tbh."
In a separate TikTok, Halsey shared a conversation with someone who appears to be on her team. The person shared the rollout plan for the song while Halsey listened.
"I just hate this," Halsey shared.
"Oh I know," the person replied. "I hate it."
The singer has shared she wants to release new music before
Back in March, Halsey teased they had new music they wanted to share on their Instagram story. On March 19, the singer-songwriter shared multiple updates about their plans.
"Due to personal reasons I will be making a pop album," Halsey wrote in the first Instagram story update.
In a second Instagram story update, Halsey wrote, "I have an incredible song that I could put out as a single for radio next but I feel like that's insane to bc I haven't even toured iichliwp yet idk."
Halsey then shared a third update, writing, "I actually have like a few… Idk what to dooooo."
Halsey held an Instagram Live to talk with fans about the
After posting on TikTok, Halsey jumped on Instagram to hold an Instagram Live with fans. The singer then posted on her story, assuring fans she is not lying.
"Why would I just randomly lie about this lmao," they wrote on Instagram.
Following Halsey's Tiktoks, Variety published a report about the singer's claims.
According to Variety, "Reps for Halsey and their label, Astralwerks/Capitol, did not immediately respond to Variety's requests for comment on Sunday."