Halsey Says She Felt 'Relief' When She Finally Got a Clear Diagnosis
It's easy to point to the glitzy lives of celebrities and think they have it easy, but some stars are able to turn their influence into much-needed platforms for awareness and understanding. Many celebrities find themselves able to draw attention to causes that are close to their hearts.
Sometimes, these are activist stances based on the issues that matter most to them. Other times, stars use their own lives — putting their privacy on the line — in order to raise more awareness about an issue that impacts them. 
For singer Halsey, it made sense to use her fame as a way to tell her own story and point to the struggles it takes to get a diagnosis for a painful and serious condition. 
Halsey has new surprises in store for fans 
Halsey fans were disappointed to hear that the singer would be canceling her much-anticipated world tour for the album Manic. The album released in January 2020, just before the Covid-19 pandemic began to spread across the globe and cause delays, disappointments, and deaths everywhere.
Initially, the tour was simply postponed, and in May 2020, the singer announced that she hoped to pick it back up again in summer 2021.
Now that 2021 is here and the seriousness of the pandemic is still in full swing, Halsey made the difficult decision to cancel it entirely: "Despite our absolute best efforts, there is no guarantee I'll be able to tour the currently scheduled dates. I miss seeing all of you in the crowd every night more than anything, but I need to prioritize your health and safety." 
That doesn't mean that fans don't have anything to look forward to from Halsey. As the singer teasingly tweeted that she was "keeping 5 secrets," fans have been clamoring to find out what the artist has up her sleeve.
The announcement that she would be joining the cast of Sing 2 seems like part of the excitement. In late January, fans got to know another big secret: the singer is pregnant. 
Halsey shared the pain of a miscarriage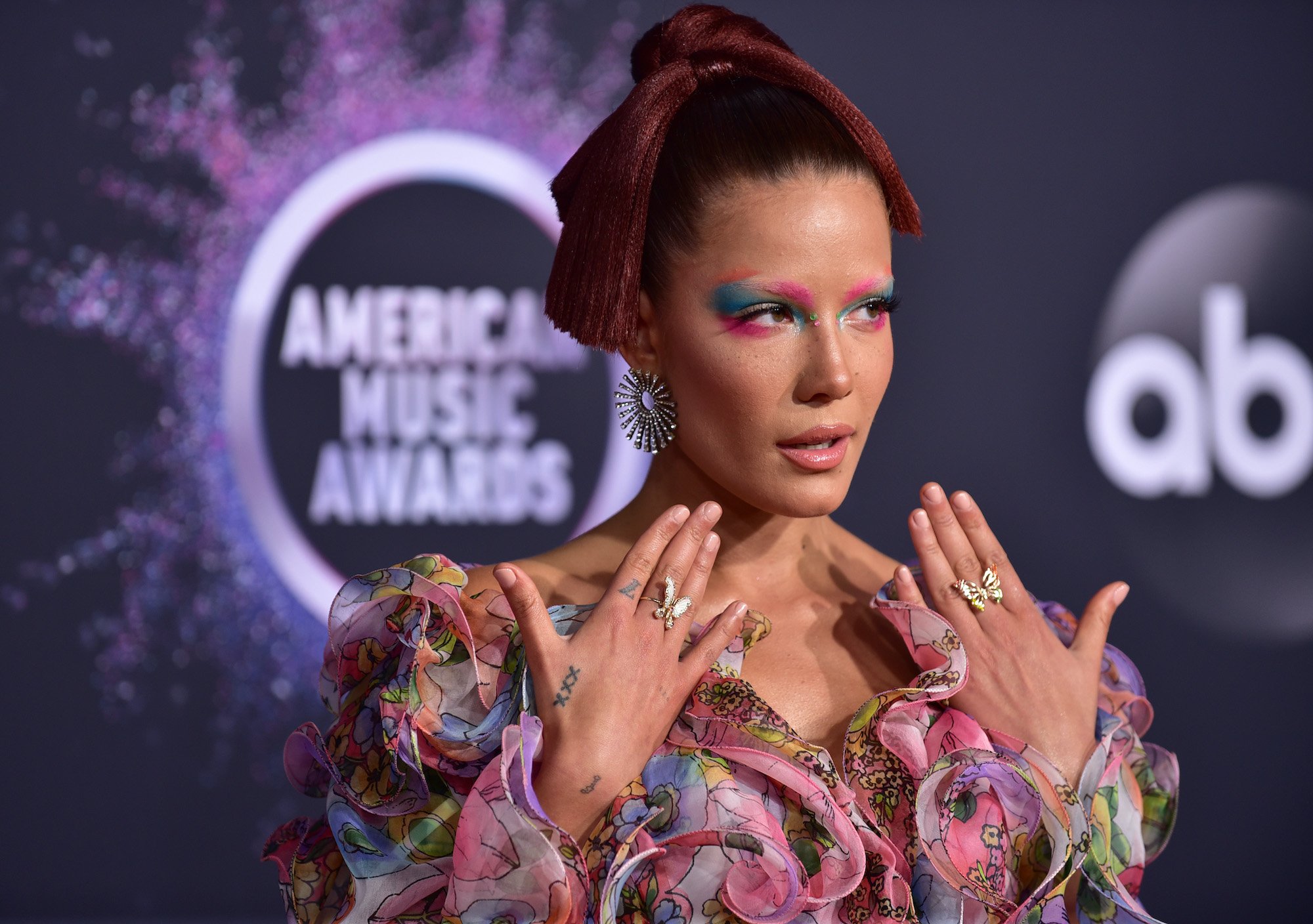 Halsey's new pregnancy news is especially welcome because the singer was vocal and open about an earlier miscarriage. Halsey has used her music — especially the song "More" — to share details about her experience with infertility: "For a long time, I didn't think that having a family was something I was going to be able to do, and it's very, very important to me." 
The announcement comes with tinges of the sad reminder of Halsey's past struggles. She's taken to social media to call the new baby her "rainbow," a term that refers to a child born after loss through miscarriage or stillbirth. Halsey has spoken out in the past about how her experience has made her feel "inadequate."
She added: "Here I am achieving this out-of-control life, and I can't do the one thing I'm biologically put on this earth to do. Then I have to go onstage and be this sex symbol of femininity and empowerment? It is demoralizing."
Halsey's losses are connected to a painful condition
It turns out that Halsey's struggles with fertility are connected to a painful condition known as endometriosis. The singer received the diagnosis after suffering a miscarriage.
Getting that diagnosis, though, wasn't easy. As BBC reports, Halsey felt she had to fight to be heard:  "A lot of the time they can make you think it's in your head." Once she finally did receive a diagnosis, it was something of a relief even if the news was disappointing. "It was the relief of knowing that I wasn't making it up, and I wasn't being sensitive, and it wasn't all in my head." 
Halsey continued to have an uphill battle, noting that "doctors can tend to minimise the female experience." She was clear about her demands to receive aggressive treatment for the disorder, and a surgery has helped improve her symptoms.