Halsey Will Make Her Acting Debut in 'The Player's Table' Alongside Sydney Sweeney
Halsey and Sydney Sweeney will star together in the upcoming TV series 'The Player's Table,' marking Halsey's acting debut.
Halsey and Sydney Sweeney are about to give us everything that we deserve. Just when you thought Halsey and Sweeney could not be more perfect, it was announced the two will star in an upcoming TV series called The Player's Table.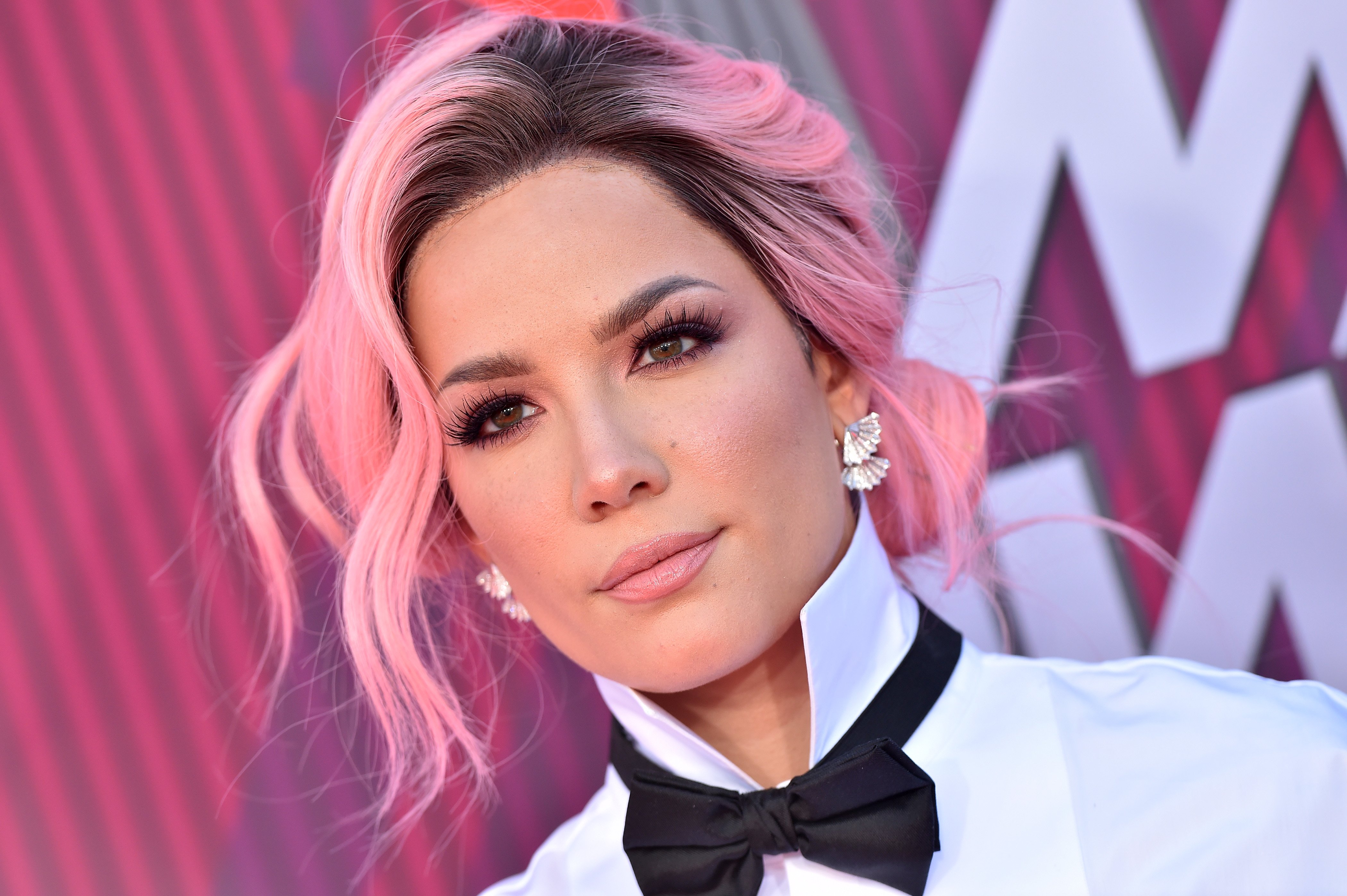 'The Player's Table' is based on a book
The Player's Table will be a drama series, and it is based on a novel titled They Wish They Were Us. The book was written by Cosmopolitan editor Jessica Goodman and published on Aug. 4, 2020.
The novel is only recently published and The Player's Table is not attached to a network or streaming service at the moment. Annabelle Attanasio will direct the series and write the script. Sweeney's Fifty-Fifty Films and Jean-Marc Vallée and Nathan Ross' Crazyrose and Endeavor Content will produce the series. Halsey will also serve as a producer.
What is the TV series about?
Following the announcement of The Player's Table, Deadline released a synopsis of the series, writing:
"Set at an exclusive Long Island prep school, high school senior Jill Newman (Sweeney) works to uncover the truth about her best friend's death three years ago and the role she and her fellow 'players' — members of the secret society that rules the school— may have had in it."
RELATED: Halsey Reveals There Are 3 Different Versions of 'Wipe Your Tears'
"Halsey will play Rachel Calloway, a formidable, emotionally troubled young woman who ignites Jill's journey of finding the truth behind Shaila's murder. Once a legendary member of 'The Players' who graduated three years ago, Rachel left the group and dissociated from her wealthy Long Island roots when her younger brother, Graham, was convicted for Shaila's murder. She is brought back to Long Island by her conviction that Graham is not responsible for this crime. Together, Rachel and Jill join forces to embark on a quest for the truth of what really happened that night, with the hope to exonerate her brother before he turns 18."
Halsey and Sydney Sweeney are excited to work together
On social media, Halsey and Sweeney both expressed their excitement for being able to work together again. The two previously collaborated on Halsey's music video for her single "Graveyard," which she released in 2019.
"I am the luckiest girl in the world because I get to make my acting debut with my favorite human-being @sydney_sweeney , on a tv adaptation of an amazing book by @jessicagoodman , to be written/adapted + directed by one of the greatest @annabelleattanasio and wildest of all I will also be a PRODUCER on the series with some of my idols JEAN-MARC VALLÉE + NATHAN ROSS @crazyrosefilms with Sydney's Fifty-Fifty Films @fiftyfiftyfilms ! You guys are gonna fall in love with The Players Table. I simply cannot wait…," Halsey wrote on Instagram.
RELATED: Halsey Filmed the 'Be Kind' Music Video With a Broken Ankle and Fans Are in Awe
Sweeney echoed Halsey's sentiments on Instagram, writing, "the biggest secret ive ever kept so excited to star alongside such a talented creative genius. can't think of anyone id rather do this with #ThePlayersTable."
Before starring in The Player's Table, Sweeney appeared in Everything Sucks!, Sharp Objects, The Handmaid's Tale, and Euphoria. While this will be Halsey's acting debut, she showed her acting skill when she hosted Saturday Night Live in 2019.