'Hamilton' Actor, Leslie Odom, Jr. Struggles Between Picking a 'Favorite' Disney Movie, 'The Lion King' and 'Up' Make His Top 2
With Disney movies like The Little Mermaid, Aladdin, and The Lion King to choose between, filling out a Disney and Pixar bracket is pretty challenging. It's even challenging for Broadway actor and singer, Leslie Odom, Jr., who appears in the Disney+ recording of Hamilton.
Here are a few of the actors favorite movies and which movie was his top pick for Disney and Pixar flicks. 
For one video, actor Leslie Odom, Jr. picked some of his favorite Disney movies
Filling out a Disney and Pixar movie bracket isn't exactly an easy task, especially when movies like Aladdin and The Little Mermaid go head to head. For one Insider YouTube video from 2018, one actor and musician was tasked with ranking his favorite movies from the studio.
At first it was easy. Some of the movies on the bracket, like Big Hero 6, the Hamilton actor had not even seen. After the first round, though, he had to start choosing between pretty popular Disney flicks. 
When it came down to picking between animated movies from the Disney renaissance, like Aladdin and The Little Mermaid, the actor paused to reflect. One of the producers even said, "we can't help you." (He eventually chose Aladdin.)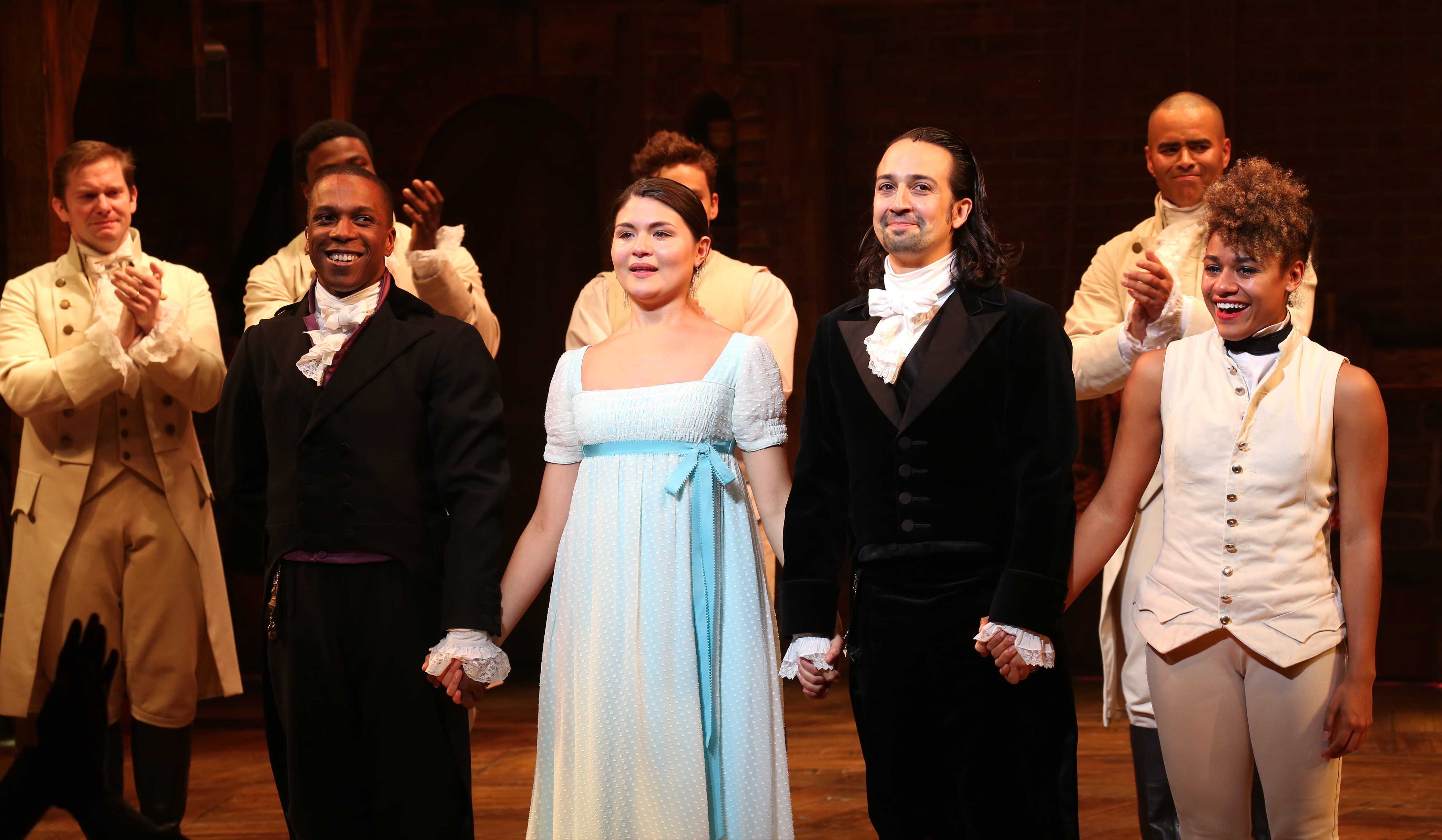 Pixar's 'Up' and Disney's 'The Lion King' made his top two favorite Disney movies
After having to decide between 32 movies, Leslie Odom Jr. made his "Elite 8." Those that made the cut were The Lion King, Moana, Up, Finding Nemo, Toy Story 3, Aladdin, The Nightmare Before Christmas, and The Incredibles.
His Top Two favorite Disney movies in the bracket were The Lion King and Up. Although The Lion King has an award-winning soundtrack and a record-breaking photo-real adaptation, he went with Up as the best Disney and Pixar movie.
This movie features the story of adventurer Carl Fredrickson who promises his wife a trip to South America. Things get a little out of hand when a stowaway crashes his trip and he runs into a talking dog.
"Everybody knows those first 10 minutes of that movie are, like, shocking. You know what I mean? The fact that you get so invested in those characters so quickly that you completely are devastated when one of them is dead. It's very emotional," he said of the movie.
Now, Leslie Odom Jr. is a part of Disney's streaming platform
After starring on stage as Aaron Burr in the Tony award-winning musical Hamilton, this actor's performance finally made it onto Disney's streaming platform. Just in time for the 4th of July, a live version of this stage production appeared on Disney+. 
The stage production of Hamilton is available for streaming on Disney+, as is Leslie Odom, Jr.'s favorite movie, Up. To learn more about Disney's streaming platform and to subscribe, visit their website.