'Hamilton': Did Lin-Manuel Miranda's Musical Erase Key Details of the Main Character's Love Life?
Others have told the origin story of the United States of America before. But no one had seen anything quite like Lin-Manuel Miranda's distinct take on the Founding Fathers. When Hamilton hit Broadway in 2015, the show breathed new life into the life of Alexander Hamilton. Now Hamilton is available on Disney+, though its historical accuracy remains questionable.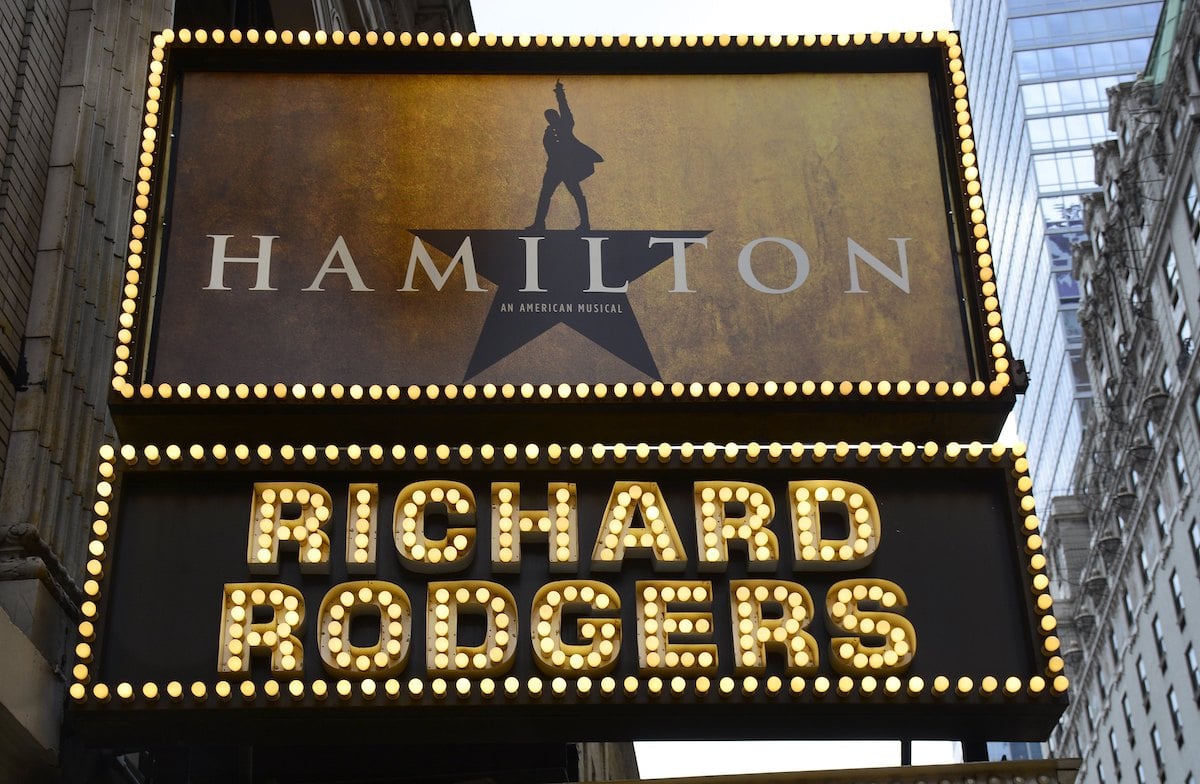 'Hamilton' sheds musical light on an overlooked Founding Father
In the years since its Broadway debut, Hamilton has become a bonafide cultural phenomenon. The show largely owes its success to its progressive approach. In addition to blending hip hop and soul elements with Broadway conventions, the show features a cast dominated by people of color.
As for Hamilton's story, Miranda covers nearly 30 years in Alexander Hamilton's life. The plot details his role during the American Revolutionary War and in the early formation of the United States. But it also touches on his marriage to Eliza Schuyler, the death of his eldest son Philip, and his involvement in the nation's first political sex scandal.  
RELATED: 'Hamilton': The Death Scene Lin-Manuel Miranda Cut From the Show
But the real-life man might have had a romance with a close friend
Much of Hamilton's second act revolves around the character's extramarital affair with Maria Reynolds. But there's also some indication the real-life Hamilton harbored romantic feelings for friend and fellow revolutionary soldier John Laurens, who was killed during the war.
As reported by PinkNews, Hamilton and Laurens exchanged many letters over the years. In some of these, Alexander declares his affection for John, even after his engagement to Eliza. However, it remains unclear the exact nature of their relationship. Perhaps the two were simply the closest of friends. Or maybe there was a more romantic side of their bond.
Nonetheless, Miranda's musical doesn't explicitly hint about this potential romance. Interestingly, the show casts the same actor as both Laurens and Philip. In the original Broadway production (and therefore, the Disney+ version), Anthony Ramos plays the two roles. Each of Ramos' characters meets a tragic fate in the show.
RELATED: Lin-Manuel Miranda's 'Hamilton' Was First a Mixtape, Not a Musical
Will Lin-Manuel Miranda's musical receive a film adaptation?
The new Disney+ release gives Hamilton fans the opportunity to watch the show again and again. And the show's attention to detail, including the dual casting of actors such as Ramos, adds to the experience. Yet, it's unlikely that approach will translate into a film adaptation of the show.
Although Miranda denies it, Hamilton will absolutely make the jump to the big screen at some point. For now, the Disney+ version preserves the magic of that original Broadway cast. As it finds an entirely new group of fans, Hamilton's historical inaccuracies will likely remain a hot-button issue.