'Hamilton' Star Leslie Odom Jr. Admits 'the Only Bittersweet Thing' About the Disney+ Movie
Disney+ launched with much fanfare in November 2019. At first, the streaming service was boosted by the debut of the first live-action Star Wars TV series, The Mandalorian. But none of its other original content has garnered nearly as much enthusiasm. Until Hamilton, that is.
The filmed stage performance of Lin-Manuel Miranda's award-winning cultural phenomenon debuted on Disney+ on July 3. And for the first time, millions of households finally had their chance to see Miranda and the original Broadway cast perform the musical.
Yet, one Hamilton star admits how the much-touted release fell short.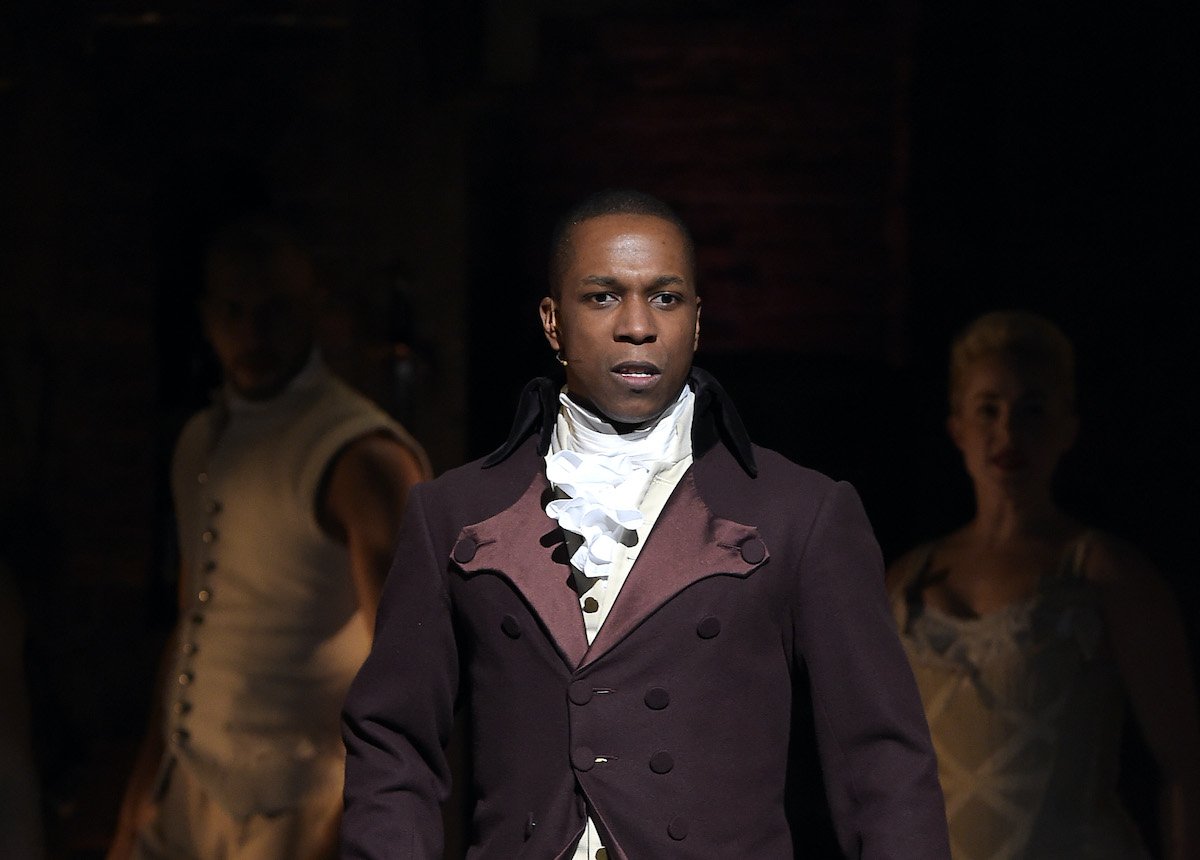 'Hamilton' hit Disney+ over a year before its planned theatrical release
In June 2016, Hamilton's original Broadway cast was winding down its initial run. So director Tommy Kail and the creative team filmed two live stage performances — as well as one with no audience, to capture close-ups — to document this incarnation of the show.
Disney wound up paying $75 million for the movie that resulted from this footage. And the studio staked out Oct. 15, 2021 for a theatrical release. However, after the coronavirus (COVID-19) pandemic hit, Hamilton made its way to Disney+ instead.
On July 3, 2020, subscribers could finally see Miranda's historical musical as it was originally performed on Broadway. Watching the movie might not be the same as seeing Hamilton performed onstage, but most critics believed it was a much closer approximation than expected.
RELATED: 'Hamilton': Why the Cast of the Disney+ Film Looks So Familiar
Leslie Odom Jr. revealed the 1 regrettable aspect of its release
Considering all its critical praise and unprecedented success, Hamilton proved to be well worth Disney's investment. Besides, given the subject matter, its release on July 4th weekend couldn't have been a better fit. Yet, Leslie Odom Jr. — who originated the role of Aaron Burr in Hamilton — opened up to The Inquirer about his mixed emotions regarding the movie's release.
The only bittersweet thing about this whole thing is I had been looking forward to getting together with that group of people to watch the movie. I really was excited to be in a room with them, because we've never seen the show [with the original cast]. …

So I was excited to experience that with my brothers and sisters, with my cast. That's what I was most looking forward to, slapping them on their backs and hugging their necks and, you know, being a fanboy over these people and their work. So we won't get that, but we get lots and lots of other things. 
Odom's sentiment rings all too true. After all, the pandemic has cast a pale over the whole world right now. But the actor's comments also underscore how tightly knit the Broadway cast of Hamilton had become. Just as the show has meant so much to fans, it seems like it too has resonated strongly with those who brought to life night after night.
RELATED: 'Hamilton' Creator Lin-Manuel Miranda Says Making the Disney+ Film Was Like Filming and Indie Movie Between Shows
The Disney+ movie is one of the most critically acclaimed of the year
So far, it looks like Hamilton might be poised to be one of the year's most widely seen movies. With theaters shutting down in March, Hollywood has been forced to turn to streaming to pick up the slack. And few movies released on demand or on services like Netflix have garnered this much hype.
In fact, Hamilton also stands as one of the year's most beloved films by critics as well. Just as the show won unanimous approval in the theater community, the Disney+ movie follows suit. As of this writing, it holds a 99 percent Fresh rating on Rotten Tomatoes. Yet, according to eligibility rules, don't expect Hamilton to win any Academy Awards.