'Hamilton' Star Leslie Odom Jr. Has a Very Dark Approach to Aaron Burr's Story
Not everyone can afford tickets to Broadway. And given the coronavirus (COVID-19) pandemic, the theater community has been shut down for months. So, to that end, Disney+ performed something of a public service when it changed its Hamilton plans.
Now fans can see the original Broadway cast perform the show as many times as they want. As such, Hamilton is inspiring an entirely new legion of fans. Now one of the show's stars, Leslie Odom Jr., has revealed what was going on in his head each time he took the stage.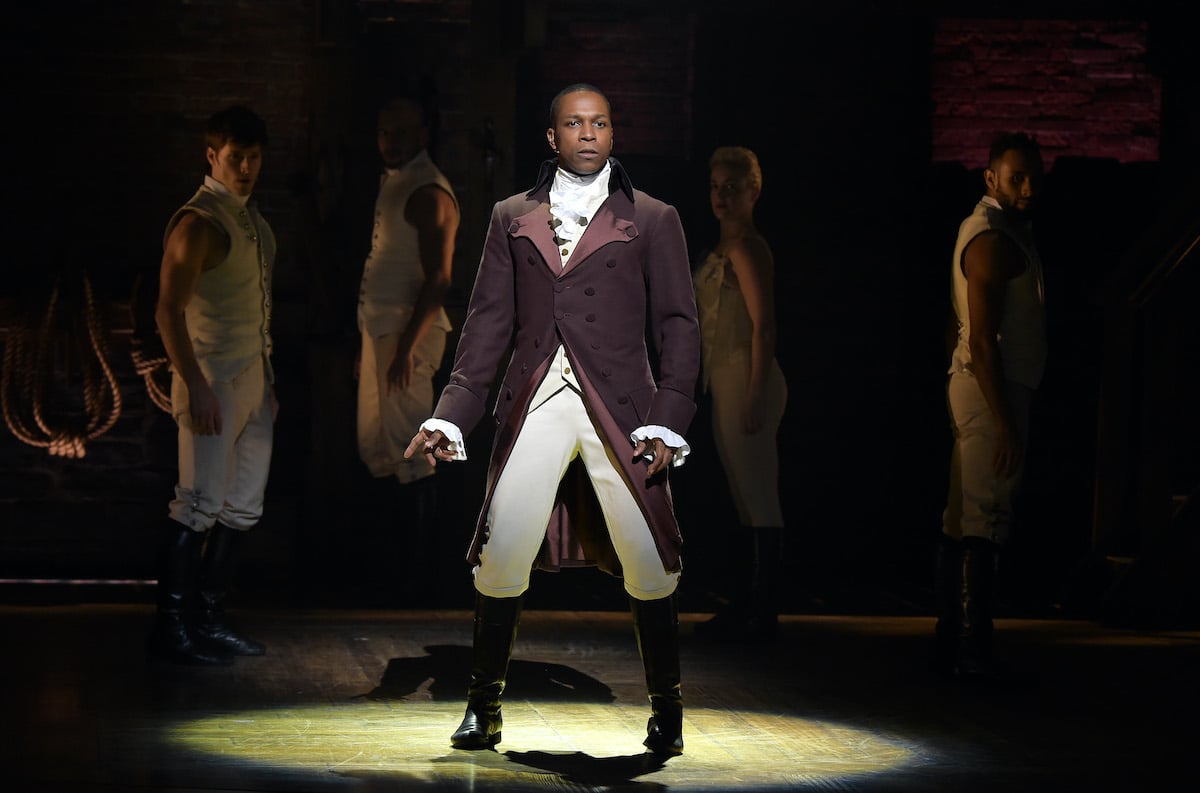 Leslie Odom Jr. delivers a Tony-winning performance as Aaron Burr
A filmed stage performance of Lin-Manuel Miranda's wildly successful, Tony-winning musical was originally set to hit theaters in fall 2021. But Disney — which paid $75 million for the project — opted to send it directly to its new streaming service instead.
For fans, seeing the original Broadway cast is a real treat. Otherwise, they might have never been able to witness Odom's powerful turn as Aaron Burr. As the rival of Alexander Hamilton (Miranda) — who ultimately defeats Hamilton in a duel — Odom is just as much a lead as Miranda.
In fact, his character's journey is a tragic one. Burr is less of a villain than an anti-hero. And in many respects, he is as complex and sympathetic a character as Hamilton himself. So fans of Odom's performance are likely eager to learn how the actor brought the role to such vibrant life onstage.
RELATED: 'Hamilton': Did Lin-Manuel Miranda's Musical Erase Key Details of the Main Character's Love Life?
The actor shed some light on how he thinks of his 'Hamilton' role
In an interview with MSNBC, Odom opened up about how he approached playing Burr. In particular, the actor shed a bit of light on his character's role as narrator of Hamilton's story.
I would think of it like purgatory. Burr's purgatory. He didn't know what it was that he had to learn. So he's gonna come out tonight and tell the story one more time. And if he could just figure out where it went wrong, if he could just find the moment where it went wrong. And he could say, "Ah, there it is. Here's where I made the mistake. Here's where I should have stopped it." If he could just figure that thing out, then he could move on.
Everyone in the Hamilton cast commits to Miranda's story. But Burr does serve as the master of ceremonies overseeing the entire musical. No wonder Odom's performance feels so central to the show's success. He even won the Tony for Best Actor in a Musical over Miranda.
RELATED: 'Hamilton' Fans Shouldn't Throw Away Their Shot to See These 5 Movies Now Streaming
The Disney+ version is one of the most-talked-about movies of 2020
Due to the pandemic, theaters have been closed for months. Yet, the Disney+ version of Hamilton has become one of the most popular films of 2020. Under different circumstances, it might not have garnered as much undivided attention, especially from audiences only discovering it now.
Frustratingly for fans, this filmed stage performance of Hamilton is not eligible for Academy Awards in 2021. So Odom won't be able to win Oscar gold for his work. However, perhaps the actor could find himself competing for an Emmy for his role as Burr. Fans will just have to wait for it.