'The Handmaid's Tale': Commander Lawrence Had 1 Very Evil Claim to Fame
He's known for playing games, whether he's leveling with June or brainstorming with other commanders. Although he sometimes means well, what got Joseph Lawrence to his seat of power was pretty evil.
Here's what we know about The Handmaid's Tale character, Commander Lawrence, played by Bradley Whitford.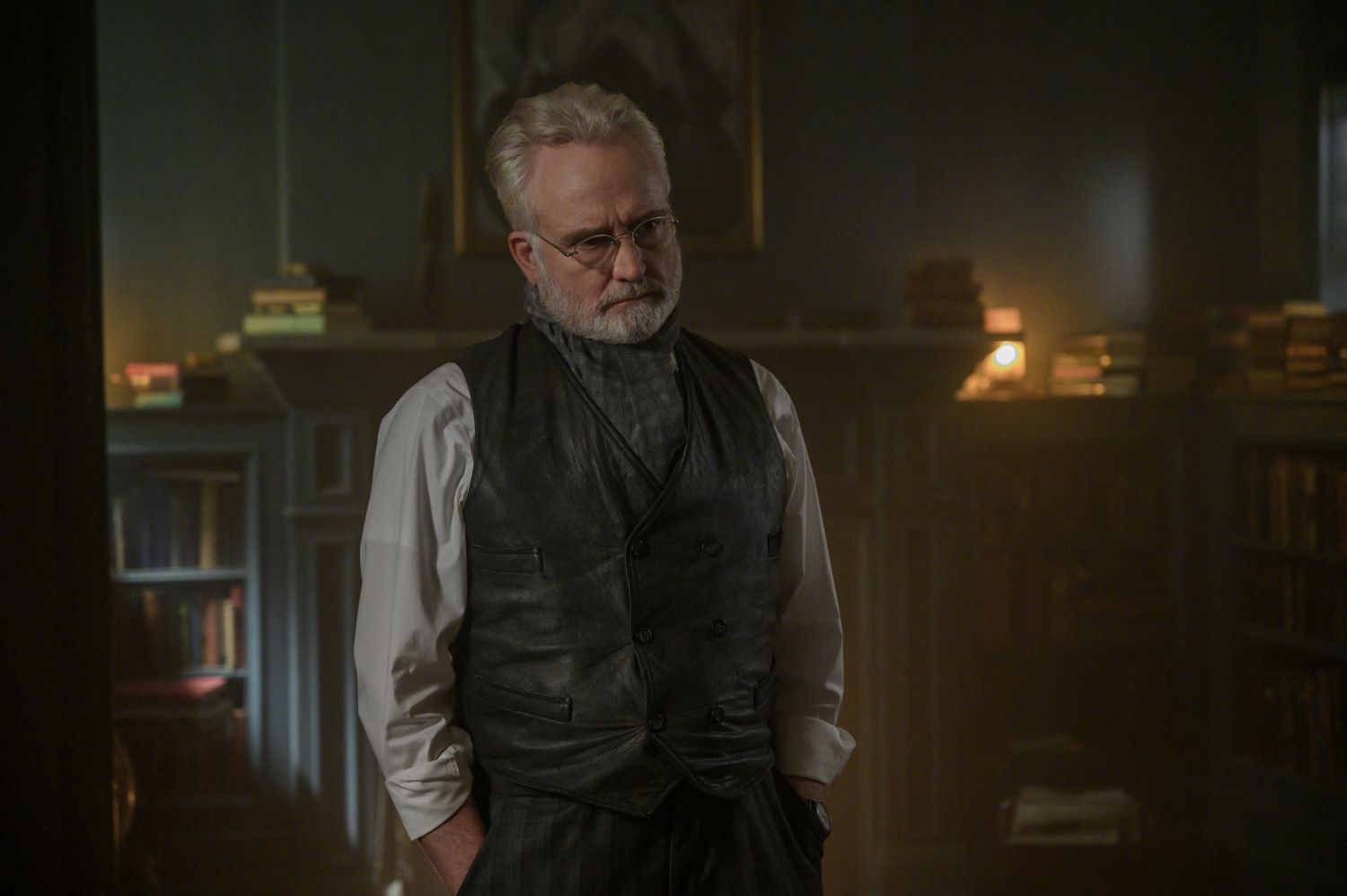 Commander Lawrence is 1 character in Hulu's 'The Handmaid's Tale'
There are a few commanders that come in and out of June's life. This character appeared in the second season of The Handmaid's Tale when he took June as a handmaid following her "egregious" behavior at the Waterford's home.
"Although he is a very bitter, dark misogynistic man, I think there is some search for redemption," Whitford said during an interview with Gold Derby.
"What I love about the writing is that on a less nuanced show," he continued. "I would have an epiphany and be a good person, and that would the diminish the truth of what a character like June is up against. People don't just have epiphanies and become enthusiastic allies."
Commander Lawrence is somewhat kind of June, although he had a pretty dark secret that even his wife found horrible. This character created the colonies.
RELATED: A Second 'Haunting of Hill House' Star Appeared on Hulu's 'The Handmaid's Tale'
Commander Lawrence helped 'create Gilead's economy' by forming the colonies
While being transferred to her new posting, Aunt Lydia explained to June that Commander Lawrence is "considered the architect of Gilead's closed economy." What made him so powerful?
This commander was one of the masterminds behind the colonies, a toxic wasteland that doubled as a work camp for "unwomen" in Gilead. Because these women were not fertile, they cleaned up Gilead in two ways.
Their work at the colonies promoted a healthier living environment. Because the land was so toxic, however, these citizens often died there. In turn, that made more resources available to high-ranking officials and their families.
The threat of working at the colonies also promoted civil behavior among handmaids, who feared life there more than life at their new postings. While Commander Lawrence spearheaded this endeavor, he wasn't exactly proud of it, and neither was his wife.
RELATED: This 'Haunting Of Hill House' Actor Made an Appearance in Hulu's 'The Handmaid's Tale'
Commander Lawrence sometimes helps June in her fight against Gilead
His love for his wife and his somewhat guilty conscience led this character to help June Osborne in her search for revenge. Although "the ceremony" was a state-mandated requirement of commanders and their handmaids, he opted out for several months.
When June first planned to escape Gilead, Commander Lawrence helped Emily and June's daughter safely travel to Canada. That sympathy was also extended during the season 4 finale of this Hulu original series, where Joseph Lawrence played a role in another plan spearheaded by June.
Episodes of The Handmaid's Tale are available for streaming on Hulu. That includes the recently released season 4, which features characters like June and Commander Lawrence.