'The Handmaid's Tale': Why Did Gilead Take Offred's Daughter?
The Republic of Gilead changes how people view families. Handmaids are given to Commanders and high-ranking officials during The Handmaid's Tale. Children, including June's daughter, Hannah, are given new homes. 
[This article contains spoilers from The Handmaid's Tale season 4.]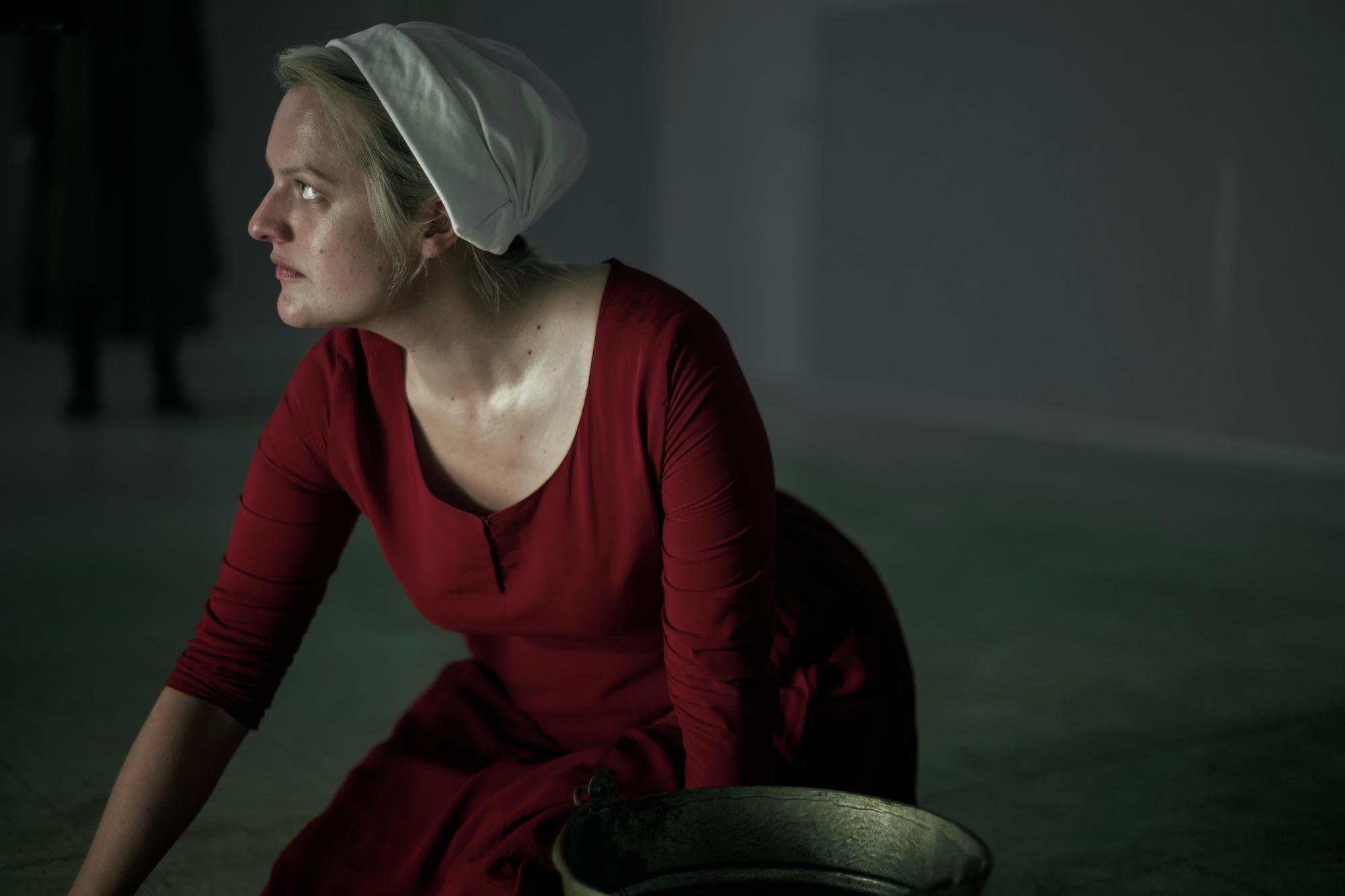 June is separated from her daughter, Hannah, during 'The Handmaid's Tale'
Before Gilead was formed, June was a wife and a mother. Viewers learned this character had a daughter named Hannah. The child was ripped from June's arms by the Republic of Gilead. The purpose was two-fold: to award a commander with a child and to give June a job in this newly formed country. 
As a fertile woman, June was assigned a posting as a handmaid. And then another posting. All the while, she was kept separate from her biological daughter, Hannah, to not confuse the child, according to Fred Waterford. 
Hannah was a member of a new family — a commander's family. Thanks to Fred Waterford, however, June was briefly reunited with her daughter during season 2, who had a Martha to look after her. 
June made it her mission to free Hannah from Gilead
June made it her mission to get Hannah back, even if that meant she had to stay in Gilead longer than necessary. The first time she staged an escape for the children of this country, she stayed behind because Hannah wasn't with them. 
It wasn't until Gilead took her to a torture facility that this character saw her daughter again. Completely transformed, Hannah didn't remember her mother. Or if she did, she remembered something that made her terrified. 
June can't enjoy her freedom in Canada 
June finally made it to Canada with the help of Moira, even if she felt guilty about it. Without Hannah and her friend named Janine, June made it her mission to seek revenge on everyone who wronged her. 
"Moira was absolutely right. June is delusional," Bruce Miller said during an interview The Hollywood Reporter. "But it's still hard to convince somebody or drag them, physically, onto a boat. And I think it might not have worked if June hadn't seen Hannah [played by Jordana Blake, in the third episode]." 
"Now, she has a completely different idea in her head of what it would be like to rescue her daughter," he continued. "She'd be scooping in and this kid would be terrified of her. And so, all of a sudden, June is starting to come to terms with, 'She's gone. She's gone from me.' And it took all the way up until that moment on the boat [with Moira] for her to realize that."
However, with the help of Nick, this character learned more about her daughter. Getting Hannah out would be pretty impossible. However, fans expect this character to stop at nothing until she's reunited with her entire family. 
Episodes of The Handmaid's Tale are available for streaming on Hulu.