'The Handmaid's Tale' Season 4: Amanda Brugel Explains That 'Satisfying' Rita Scene in Episode 4
'The Handmaid's Tale' star Amanda Brugel explains the importance of Rita's dinner scene in season 4 episode 4, "Milk."
There's no denying Rita (Amanda Brugel) had a few big moments in The Handmaid's Tale Season 4 Episode 4, "Milk." But one scene, in particular, stood out to many fans. Here's what happened and what Brugel has to say about Rita's storyline moving forward.
What happened to Rita at the end of 'The Handmaid's Tale' Season 4 Episode 4?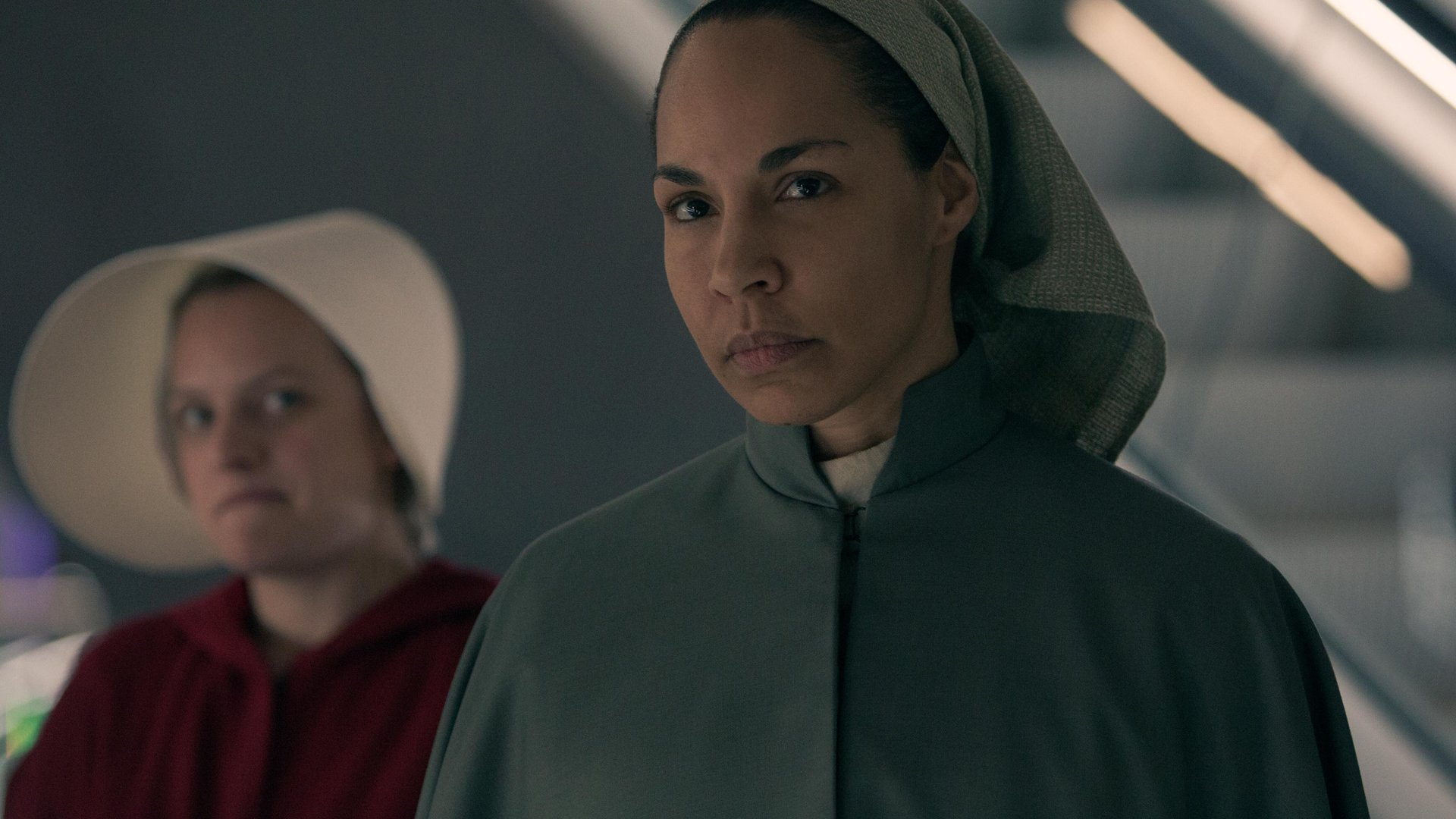 In The Handmaid's Tale Season 4 Episode 4, Rita seemingly closed the door on the Waterfords. The character visited Serena Joy (Yvonne Strahovski) for closure. But then Serena Joy thought it was appropriate to recruit Rita for her court case. So Rita went to Fred (Joseph Fiennes) and told him about Serena's pregnancy.
"You deal with your family," Rita said. "It's not my job anymore."
At the end of The Handmaid's Tale episode, there was a subtle change in Rita. The character sat by her window and carefully placed her table. But she exchanged the bread loaf for sushi, edamame, miso, and a soda. Rita closed her eyes to pray and took a bite. She smiled.
Amanda Brugel on Rita's dinner scene in 'The Handmaid's Tale' Season 4 Episode 4
On May 5, Brugel opened up about Rita's meal in The Handmaid's Tale Season 4 Episode 4 in an interview with TV critic Steve Varley. The actor explained the importance of the scene and revealed the moment serves as a "transition" for her character's upcoming storyline. 
"It's the transition for the entire arc this season for Rita," Brugel said. "Up until then, she's quite formally dressed, and she's still very formal. But I think in that moment, in the privacy of her own room, eating what she wants, being able to drink a Coke, being able to set and arrange the table however she wants, suddenly, she was relearning freedom in that moment, and relearning independence."
The actor continued, "So it happens in real-time where you see what she's doing by herself. It's like watching someone grow within seconds. It was really satisfying to be able to play it because I love her so much. So it felt like a little present for me as well."
What to expect from Rita in 'The Handmaid's Tale Season 4
When speaking with Entertainment Tonight Canada, Brugel suggested that Rita will find her voice in The Handmaid's Tale Season 4. 
"You get to hear her voice a lot more this season, which I love," the actor said. 
But as Handmaid's Tale fans know, it's difficult to truly escape Gilead. Brugel revealed Rita will "struggle" with her new life. So for now, viewers will have to wait and see what happens next. Stay tuned.
Hulu drops new episodes of The Handmaid's Tale Season 4 on Wednesdays.