'The Handmaid's Tale' Season 4: Is Fred the Father of Serena Joy's Baby?
The Handmaid's Tale Season 4 delivered "complicated" on a silver platter the moment Serena Joy Waterford's (Yvonne Strahovski) pregnancy was confirmed. But is there another layer viewers aren't seeing? Many Handmaid's Tale fans have been wondering whether Fred Waterford (Joseph Fiennes) is actually the father of Serena's baby. So here's what the showrunner revealed about the storyline and what to expect as the Hulu series moves forward.
'The Handmaid's Tale' Season 4 Episode 2 confirms Serena Joy Waterford is pregnant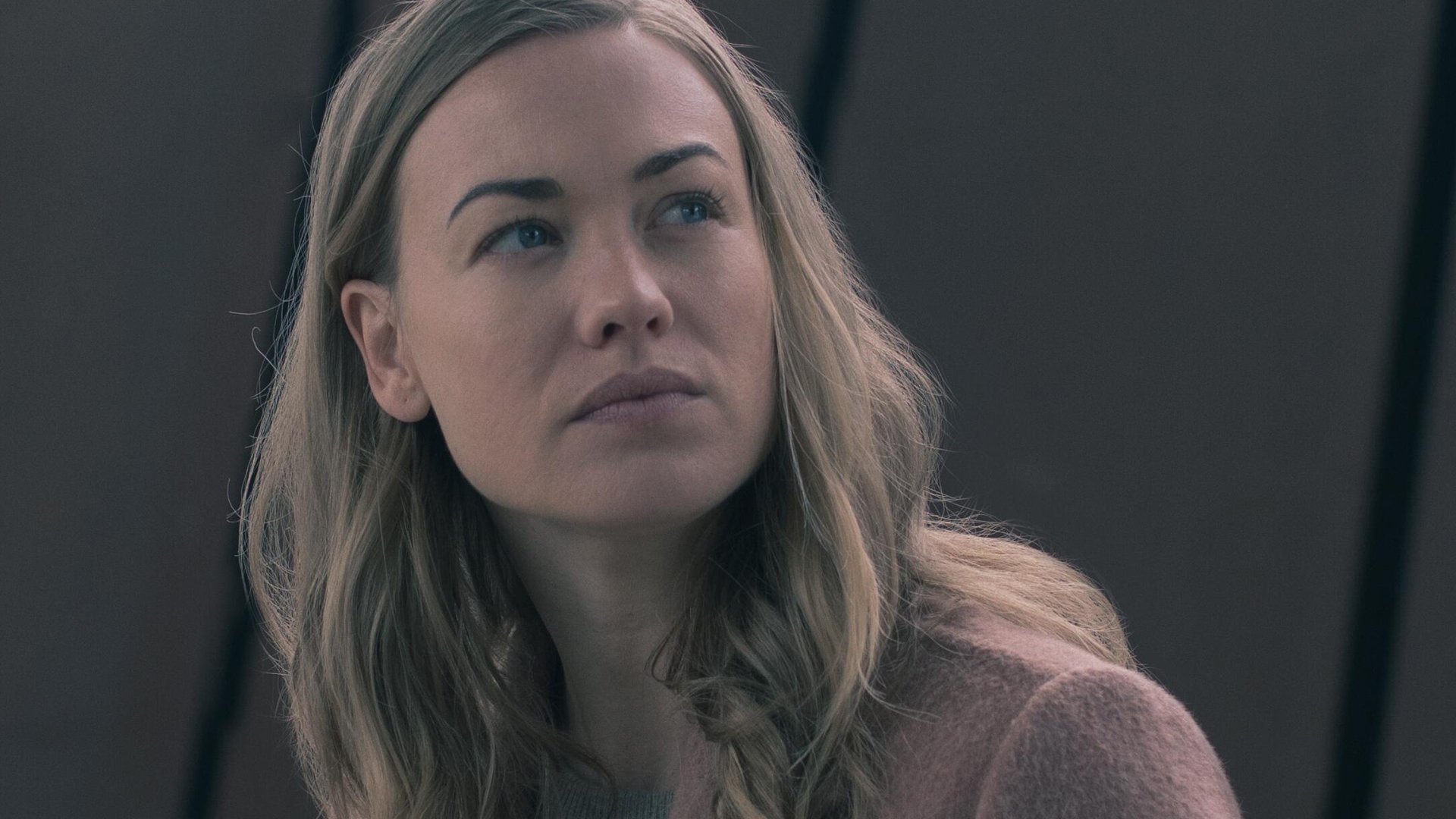 Serena and Fred were at opposite ends in The Handmaid's Tale Season 4 Episode 2, "Nightshade." At first, Serena tried to reason with her husband. But Fred made it clear that he had no intention of reconciliation.
"Nichole is not your daughter any more than she is mine," Fred told Serena. "If you think I'm gonna let you have her and walk free, go start a new life, you are delusional."
As a result, Serena went to Mark Tuello (Sam Jaeger) and asked to separate her interests from Fred. Then Tuello revealed Serena was pregnant. 
"You're pregnant, Serena. The results from your blood test came back," Tuello said. "Congratulations."
'The Handmaid's Tale' showrunner explains Fred and Serena Joy Waterford's new baby
Following the pregnancy announcement, some Handmaid's Tale fans wondered whether Mrs. Waterford cheated on Fred. But it's likely Fred is the father of Serena's baby. In an interview with The Hollywood Reporter, showrunner Bruce Miller explained why Fred and Serena were finally able to conceive. 
"Well, Gilead works," Miller said. "They cleaned up; they did everything they could do to make fertility rise. They don't have sterility; men are not sterile. I assume Fred had low motility and poor odds; I'd think it would be a poor chance."
The Handmaid's Tale showrunner also proposed a few theories about Fred and Serena's situation.
"My sense was that either they got lucky, or it's just what Serena says — that the clean water, the clean living, all the organic food and all of that Gilead living actually helped a little bit," Miller said. "Or, maybe, the prayers worked. Who is to say that didn't work? Somewhere along the line, they got lucky."
How Serena Joy's pregnancy impacts 'The Handmaid's Tale' Season 4
While The Handmaid's Tale showrunner debunked the theory that Fred isn't the father, there are still plenty of layers to peel back when it comes to Serena's pregnancy. In an interview with TV Insider, Miller reminded fans that Serena has always wanted a child. But now, everything has changed.
"She changed the country to have a baby. She overthrew the government. Now she's pregnant. Was it worth it?" Miller said. "A lot of this season is about getting what you've always wanted, and then what you sacrifice for, what you put everything on the line for—then seeing what you've turned into."
The showrunner also suggested that Serena will "suffer through her pregnancy the same way she made June [Elisabeth Moss] suffer." Then speaking with Variety, Miller predicted that Serena could have her baby taken away from her.
"She clearly doesn't deserve to be happy, but maybe there's a world where she deserves to have a child and have it be taken away from her," Miller said. 
For now, The Handmaid's Tale fans will have to watch Serena's storyline unfold in season 4. Get ready.
The Handmaid's Tale Season 4 is on Hulu.