'The Handmaid's Tale': What Is Serena Joy's Real Name?
In The Handmaid's Tale, Serena Joy had a unique relationship with her handmaid, Offred. In the original novel written by Margaret Atwood, Offred revealed that she knew Serena Joy's real name. That is, before Gilead and before she became Mrs. Waterford. 
Here's what we know about this character and her real name.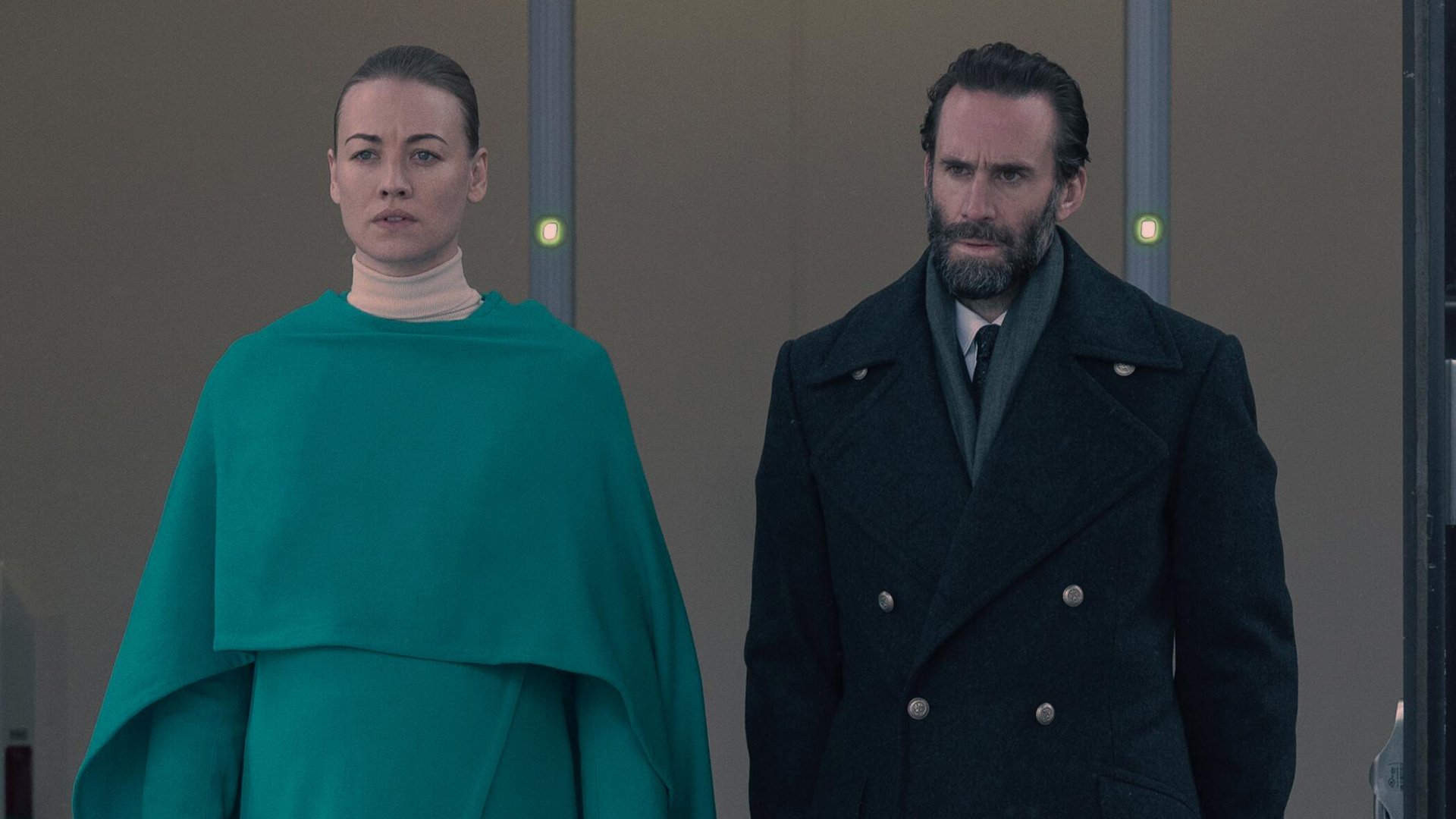 Serena Joy is one of the main characters in 'The Handmaid's Tale'
Some women in this country have more power than others. One of the main characters from Hulu's The Handmaid's Tale is a character named Serena Joy, who often appeared alongside her husband, Fred Waterford.
Before her life in Gilead, this commander's wife was a successful author. As a commander's wife, though, her power mostly exists in her home. She's not afraid to use that power, especially when it comes to an unruly handmaid like Offred.
Yvonne Strahovski portrays this character throughout Hulu's original drama series. However, this actor doesn't exactly feel empathy for Serena Joy and her situation.
"I don't feel sorry for her," Strahovski said during an interview with Gold Derby. "If I remove myself from being so attached to the insides of Serena Joy as the person who plays her, I think she has it coming, and it's exactly where she should be actually."
RELATED: 'The Handmaid's Tale': Samira Wiley Says Moira and Luke Will Have Different Reactions to June as Season 4 Continues
What is Serena Joy's real name?
This character may not be serene or joyful, but "Serena Joy" might not be her real name. In the original Margaret Atwood novel, Offred states that Serena Joy's real name is Pam.
One passage from Shmoop reads, "With everything to choose from in the way of names, why did she pick that one? Serena Joy was never her real name, not even then. Her name was Pam."
In The Handmaid's Tale series, this character is often referred to as Mrs. Waterford as a sign of respect to her husband and as a part of Gilead's culture. Her full name, as far as viewers know, is Serena Joy Waterford. 
This commander's wife wouldn't be the only character from The Handmaid's Tale novel who is referred to by a different name while in Gilead. Handmaids take the name of their commanders. In June's case, when she was posted at Commander Waterford's house, she became Offred.
RELATED: 'The Handmaid's Tale' Season 4: Serena Joy's Apology to June Was Just 'Strategy,' Yvonne Strahovski Says
Will Serena Joy be in future episodes of 'The Handmaid's Tale'?
As one of the main characters in this series, and one of the masterminds behind Gilead's structure, Serena Joy appeared in most episodes of The Handmaid's Tale. That includes season 4, released throughout 2021.
Although a premiere date is not confirmed, fans expect this series to return in 2022 with season 5, which might conclude Serena Joy's story.
The Handmaid's Tale, including some episodes featuring Serena Joy, is available for streaming on Hulu.