Hannah Brown and Tyler Cameron Update Fans on What Really Happened After 'The Bachelorette' and It's Messy
Bachelor Nation is about to enter a new era with Clare Crawley's season of The Bachelorette, but fans are still catching up with season 15 stars Hannah Brown and Tyler Cameron. The former reality stars sparked dating rumors earlier this year. But in a recent YouTube video, Brown and Cameron revealed what really happened after they left The Bachelorette bubble.
What happened to Hannah Brown and Tyler Cameron on 'The Bachelorette' Season 15?
RELATED: Tyler Cameron Says He Was 'Crushed' After 'The Bachelorette'
Brown and Cameron met on The Bachelorette Season 15. The couple hit it off right away, and Cameron made it to the final two. But Brown chose Jed Wyatt in the July 2019 finale.
Nevertheless, things didn't work out between Wyatt and Brown. Then during the "After the Final Rose" special, Brown asked Cameron out to drinks. He said yes. But the couple didn't get back together.
As time went by, Bachelor Nation fans thought Brown and Cameron moved on. However, dating rumors surfaced in March 2020 when the exes revealed they were quarantining together amid the coronavirus (COVID-19) pandemic. Both parties claimed they were just friends.
Hannah Brown and Tyler Cameron's latest YouTube video detail their relationship after 'The Bachelorette'
RELATED: 'The Bachelorette': Hannah Brown and Other Former Stars Explain Why Their Relationships Didn't Work
In the YouTube video titled "What Really Happened," Brown and Cameron opened up about their relationship after The Bachelorette. To start, the former reality stars admitted they didn't talk after the finale. However, the exes reconnected when Cameron's mom, Andrea, passed away. Then shortly after, Brown's brother, Patrick, overdosed. So Brown and Cameron quickly came together to support one another.
That said, the Bachelor Nation alums admitted it wasn't the healthiest start to their new relationship. "I think there was a problem in that. A little bit of like… we came together in trauma," Brown said. "We got really close emotionally."
Then when Brown and Cameron quarantined together in Florida, the pals didn't realize the lockdown would last longer than a week. So they thought they were just going to feel each other out for a short amount of time. That said, Cameron "made a rule" not to spark anything in the romance department. The Bachelor Nation alums also insisted nothing happened during the quarantine.
"People think we were hooking up the whole time," Brown and Cameron said. "18 days in the same bed. Never kissed."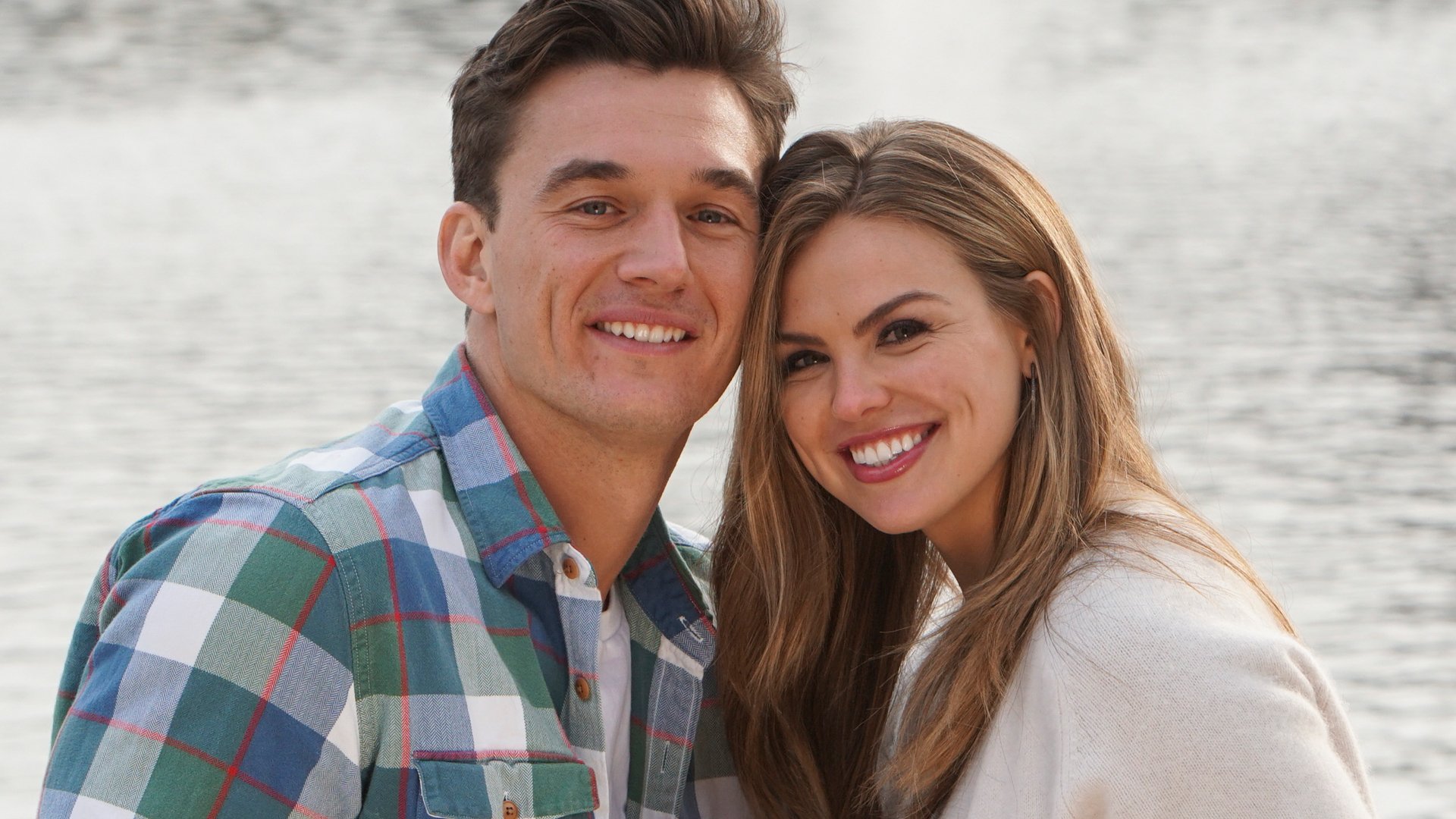 Meanwhile, Brown and Cameron shared they hit a rough patch, noting there were days they "barely talked to each other." Both parties admitted they weren't in the best headspace at the time. Brown even shared she was the "worst" version of herself. And because media outlets knew they were quarantined together, they felt more pressure to figure out their relationship. So in the end, the best decision was to separate.
"Toward the end of it, we got to the point where we both needed to go our separate directions," Cameron said. "We went from a dating show, where it didn't work out to not talking to each other. Trauma happens, hang out, living together. 12 times more the amount of time in that house together for those 18 days than we did on the show."
He later added, "I just felt like there was so much pressure on everything we were doing. A pressure cooker was the worst place for me to be, especially in that time. I kept saying, 'We'll figure it out.' But there was nothing to figure out. The only thing we needed to figure out was us hanging and having fun. But we were both not in a place to have fun."
Tyler Cameron and Hannah Brown are 'super stoked' about their friendship now
RELATED: Rachel Lindsay Reacts to Hannah Brown's Apology for Using the N-Word
When Brown left Florida, her relationship with Cameron wasn't exactly ideal. The former reality stars ended their time together on a sour note.
"I don't think I was very nice that day. You were definitely not nice that day," Brown said in the YouTube video. "The day that I left, [we] didn't speak."
That said, the pair reconnected when Cameron dropped his YouTube channel a few months later. Brown reached out because she was "pretty pissed" about a video clip. And while she made a joke out of it, Cameron's response was "so cold." However, Alabama Hannah kept trying to extend an olive branch.
Eventually, Cameron and Brown hashed things out on their own terms. Now, the Bachelor Nation alums are working toward a healthier friendship.
"I think all that we've been through, all the stuff we've done, we care about each other. We're there for each other," Cameron said. "I'm super stoked about where we're at right now because we're able to sit here and have fun with each other."
"There's no pressure," Brown added. "I think it's been good."
Check out Showbiz Cheat Sheet on Facebook!