'Hannah Montana': What Was the Alternate Ending of Miley Cyrus' Show?
'Hannah Montana' on Disney Channel actually had an alternate ending to what aired on television. The different ending includes a meta reference to Miley Cyrus, as opposed to the Miley Stewart and Lilly Truscott ending.
Hannah Montana ended in 2011 after four seasons on the Disney Channel. The show, which followed a girl from Tennessee (played by Miley Cyrus) with big pop star dreams, had a special place in millions of fans' hearts. They religiously followed the episodes, music, and concert tours. But the show's ending was not the only one filmed. Hannah Montana actually had an alternate ending that fans can watch.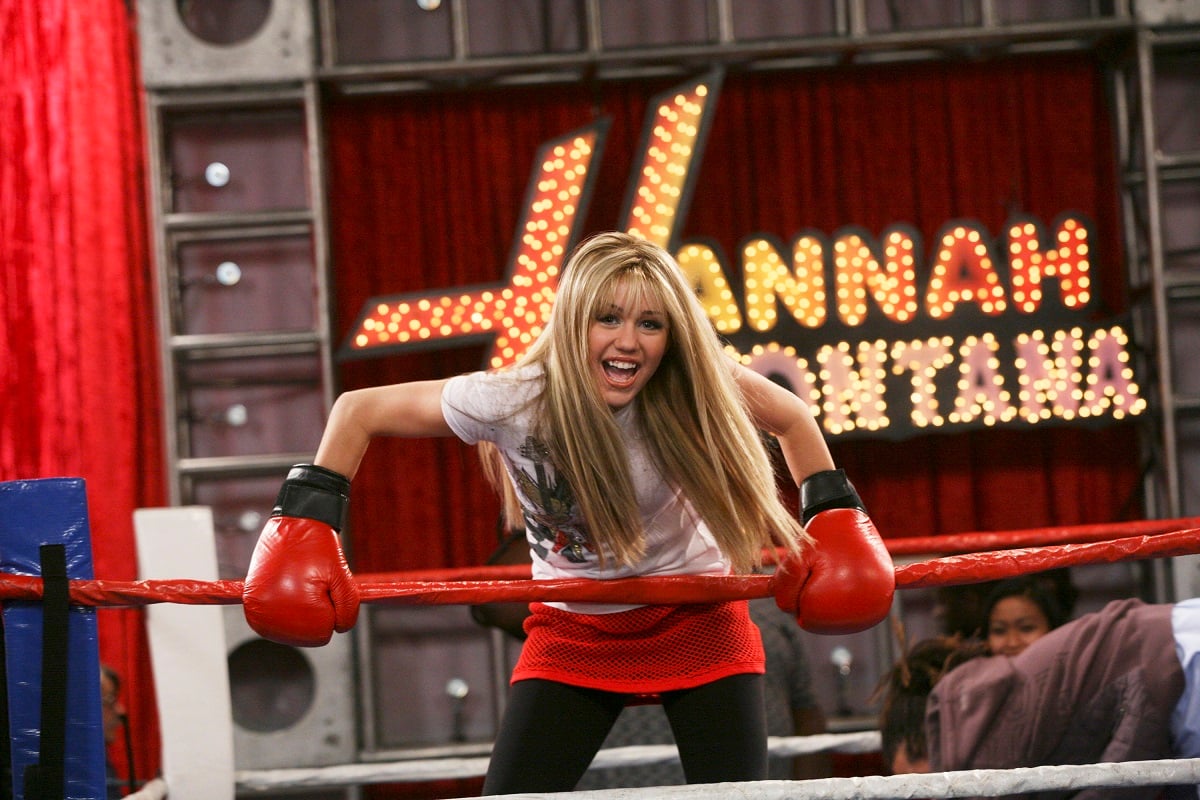 Miley Cyrus celebrated the 15th anniversary of 'Hannah Montana'
On March 24, 2021, fans around the world celebrated the 15-year anniversary of the Hannah Montana premiere. One of the most vocal supporters for the anniversary Cyrus herself. Cyrus penned an emotional letter to her character about how much she meant to Cyrus.
"You have all my love and [utmost] gratitude," Cyrus wrote on the Hannah Montana-themed stationery. "Breathing life into you for those 6 years was an honor. I am indebted not only to you Hannah, but any and everyone who believed in me from the beginning. You have all my loyalty and deepest appreciation until the end. With all sincerity I say THANK YOU!"
Cyrus reiterated how much the character meant to her.
"Although you are considered to be an 'alter ego,' in reality, there was a time in my life when you held more of my identity in your glovette than I did in my bare hands," Cyrus admitted. "We had an equal exchange in which you provided a superlative amount of fame in return for the anonymity I could gift to you."
By the end of Hannah Montana, though, her character wasn't anonymous to the world. Miley Stewart, Cyrus' character's true identity, revealed to everyone that she was in fact the pop phenomenon underneath the wig.
So how did the show almost end?
The 'Hannah Montana' alternate ending referenced Miley Cyrus
Hannah Montana had an alternate ending that changed after one scene with Miley and her best friend Lilly Truscott (Emily Osment). In the prior scene, the two said their farewells at an airport. Miley was off to film a movie, and Lilly was going to college. The next scene was where the alternate version differed from the real ending.
The Hannah Montana alternate ending took viewers 12 years back to Tennessee. (It would've been 1999 when Cyrus was 7 years old). It showed a fictional version of Cyrus with her mom, Tish, and dad, Billy Ray. The scene showed Billy Ray asking Miley why she was still up, and her mom emphasized that she had school the following morning.
"Mom, it's not my fault," the on-screen Cyrus protested. "My audience paid good money to see me and I couldn't go to bed without doing an encore."
The family joked around a bit before her parents tucked her into bed.
"I really am gonna be a rock star someday, just like Daddy," she said. Billy Ray said he knew her dreams would come true — and they did.
'Hannah Montana' actually ended with Miley and Lilly in college
The real ending of Hannah Montana showed Miley putting her movie career on hold to experience college with her best friend Lilly. Miley's choice paralleled the theme of the entire show — that she just wanted a normal life.
"There's gonna be a million concerts and tours and movies, but I only get one chance to go to college with my best friend," she told Lilly, sharing that they would be roommates. "I love you so much."
The series ended by zooming in on Lilly's picture collage hung up in their college dorm room. It featured moments from Hannah Montana throughout the years.
The ending Disney Channel went with wrapped up the series in a way that encapsulated the entire show. And while the alternate ending is a wonderful homage to the series' star, the one they decided on definitely paid a beautiful tribute to Miley Stewart.