Hannah Montana Revealed Her Double Life Five Times on Her Disney Channel Original Series
She's just an ordinary girl with a pretty big secret. Although Miley Stewart did a pretty good job of hiding her second identity, there were a few episodes where she told people about her double life on this Disney Channel original series. Here are all the times Hannah Montana shared her secret with her friends.
Miley Stewart told her best friend Lily 
Just like Hannah Montana sings in her song: this is the life. Or, rather, this is the double life. Fans first met Miley Stewart on Hannah Montana as a popstar living as a normal teenager thanks to a blonde wig and some fancy clothes.
It doesn't take long for Miley's best friend, Lily, to figure out that Miley is actually Hannah Montana. As a big fan of the artist, Lily sneaks into Hannah Montana's dressing room one day. It was only fair that Miley came clean, sharing her secret. Since then, Lily accompanied Hannah Montana on a number of her exciting journeys as a colorful celebrity named Lola. 
Miley shared her secret with Oliver 
Oliver was falling head over heels for Hannah Montana in the early seasons and nothing seemed to turn him off, not chewing gum and not black lips. Just when Oliver thought he had enough Miley took off her wig and shared that she's actually Hannah Montana. 
The news came as a bit of a shock for Oliver, who fainted right away. Since then, however, he became a member of her celebrity friend group, posing as a rapper named Mike Stanley. (It's a super sneaky name, we know.)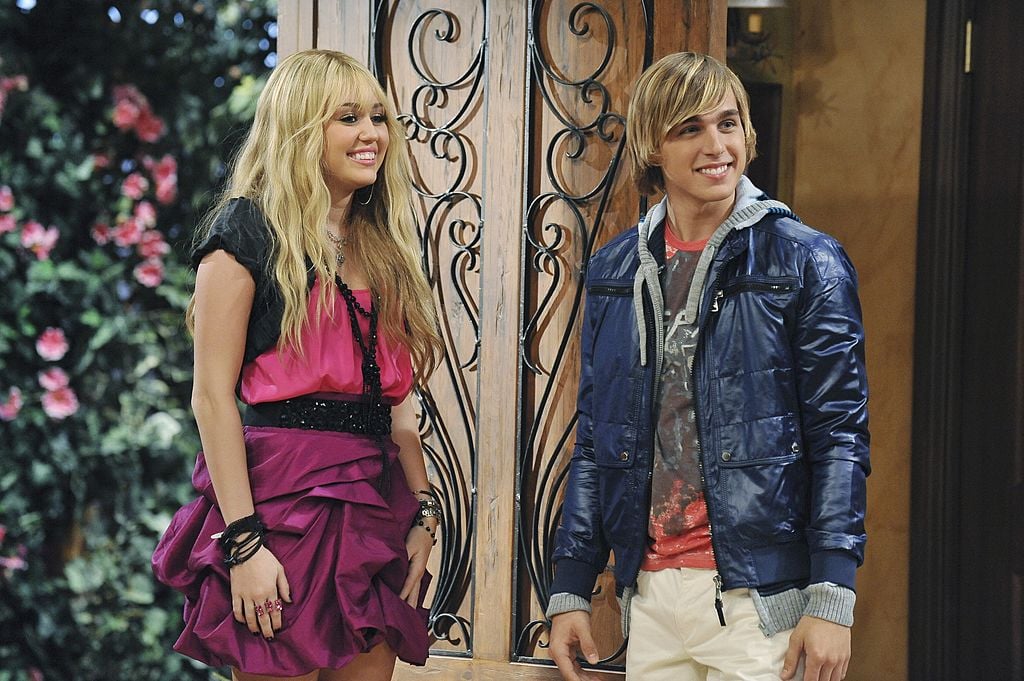 Miley told her then-boyfriend, Jake Ryan
It's bad enough Miley had to go to school with Jake Ryan, but then Hannah Montana had to work with Jake Ryan on one of his movies. While she was there, however, she talked to him and realized that he wasn't so bad of a guy.
A few episodes later, after Jake Ryan and Miley Stewart officially started dating, Miley shared her big secret with him. He reacted better than Oliver, (definitely didn't faint,) but it was still a lot to process. No worries, though, he kept her secret.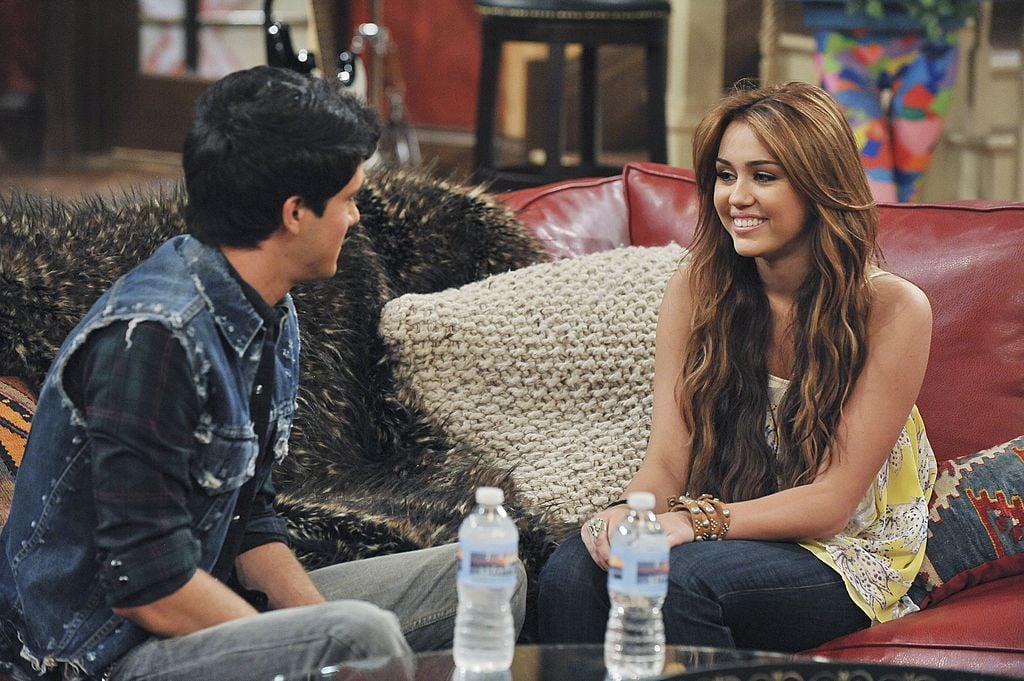 Jesse shared that he knew Miley's secret
Remember when Hannah Montana had to choose between dating Jesse and Jake? Well, she ended up choosing Jake but later started dating Jesse as Miley Stewart. Yeah, it's a little complicated. After going on a few dates she decided it was time to come clean about her secret, but Jesse beat her to the punchline.
How did he know? Well, Jesse said, they both have the same eyes and smile. Unfortunately for Miley, dating Jesse got a little complicated when people thought Jesse was cheating on Hannah Montana with Miley Stewart. To clear the air, Miley Stewart finally revealed her secret to the world.