'Hannah Montana': This Is How Far Miley Stewart Had To Go for Her Concerts at the Staples Center
In Disney Channel's Hannah Montana, teenage girl Miley Stewart lives a "double life." She does this so she can be a normal girl. Miley attends middle and high school while also being a top-selling recording artist. She camouflages herself with blonde wigs and glittery outfits. But what isn't so ordinary about her life is the slew of concerts she performs at the Staples Center. How far did Miley Stewart have to go to get to her Staples Center concerts on school nights?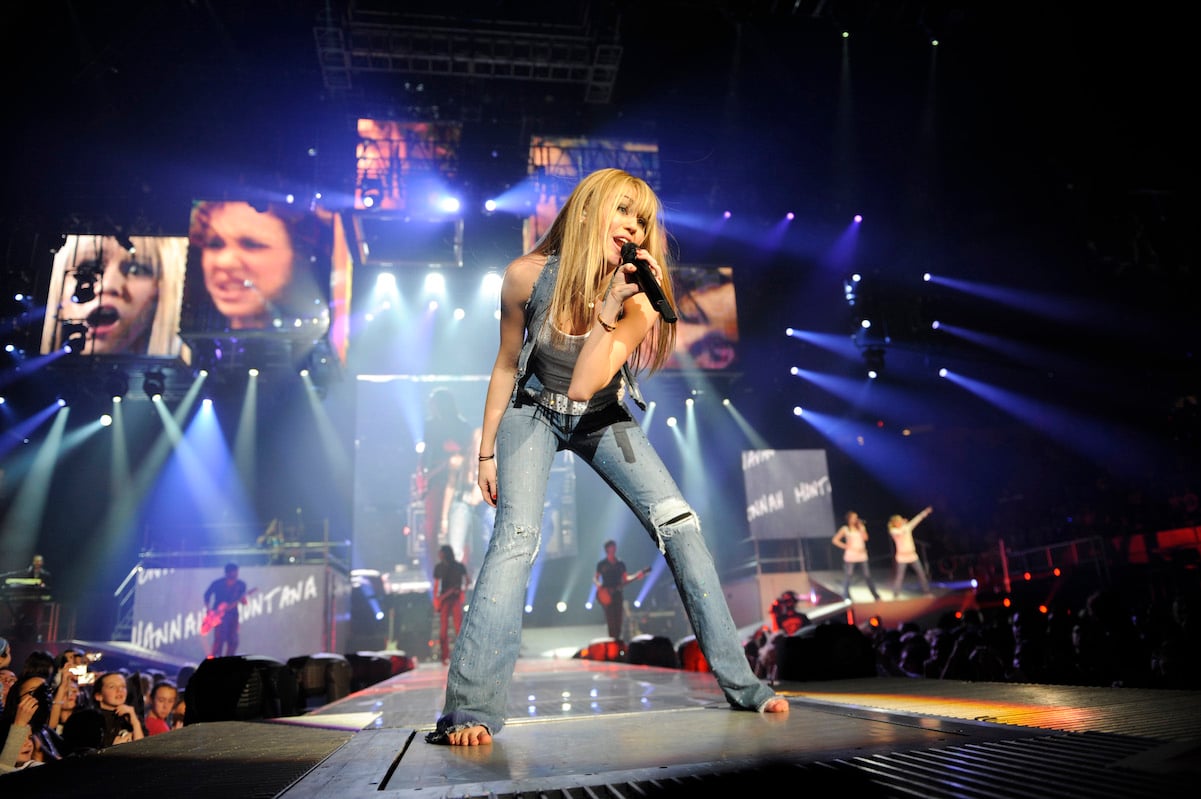 'Hannah Montana' is centered around a normal teenager
Miley Stewart decides to attend a normal school so she can continue being a regular teenager. She does this while also being a massive pop star. Miley has to take tests, deal with bullies, and figure out regular teenage life decisions along the way.
But as a singer, Miley also performs concerts and attends parties frequently. These events aren't exactly around the corner from her house. Her "regular" teen life is routinely interrupted by the obstacles that being a pop phenomenon brings.
Miley Stewart lives in Malibu on 'Hannah Montana'
RELATED: What is Sabrina Carpenter's Net Worth? About the Singer Involved in Olivia Rodrigo and Joshua Bassett Drama
In Hannah Montana, Miley, her dad Robby Stewart (Billy Ray Cyrus), and her brother Jackson (Jason Earles) live in Malibu. They live right on the ocean water. The Stewart family lived in Tennessee before the start of the show. They moved across the country to help Miley pursue her singing career.
Their friend Rico Suave (Moisés Arias) operates a beach shop walking distance from their house. Other friends Lilly Truscott (Emily Osment) and Oliver Oken (Mitchel Musso) are close by as well.
The fourth season shows the family moving to another house on a ranch, but it's still near their old house. Throughout the show's run, Miley performs frequently at the Staples Center, even on school nights. She also goes to glamorous Hollywood parties in between doing all of her school work, too. How far did she have to travel for her Staples Center shows?
How far did Miley Stewart go for her concerts at the Staples Center?
In Miley's' world on Hannah Montana, she lives in Malibu. To get to the Staples Center from Malibu, it would take anywhere from roughly 35 minutes to two hours, depending on LA traffic, per Google Maps. That could easily become a four-hour round trip ride, which sounds plenty exhausting for a pop star — especially for her to attend school the very next day.
Of course, Miley herself wasn't the one doing all of the driving. She and her family often rode in limousines when going to events for Hannah Montana. Theoretically, Miley could've used that long commute to catch up on rest and schoolwork. But it would've been much easier if she lived closer to her downtown shows.
You can stream Hannah Montana (2006-2011) and Hannah Montana: The Movie (2009) on Disney+ now.