What Happened With George Harrison's Photographer Lawsuit That Was Hinted in 'The Beatles: Get Back'?
Peter Jackson's 'The Beatles: Get Back' documentary alluded to a lawsuit between George Harrison and a French photographer. What happened with it?
Peter Jackson's new three-part documentary, The Beatles: Get Back, is very enlightening. It foreshadows a couple of situations that the group deals with later on. However, it also hints at a situation one of The Beatles was quietly dealing with behind the scenes in 1969. Many fans were probably shocked to hear that George Harrison was privately dealing with a lawsuit with a photographer.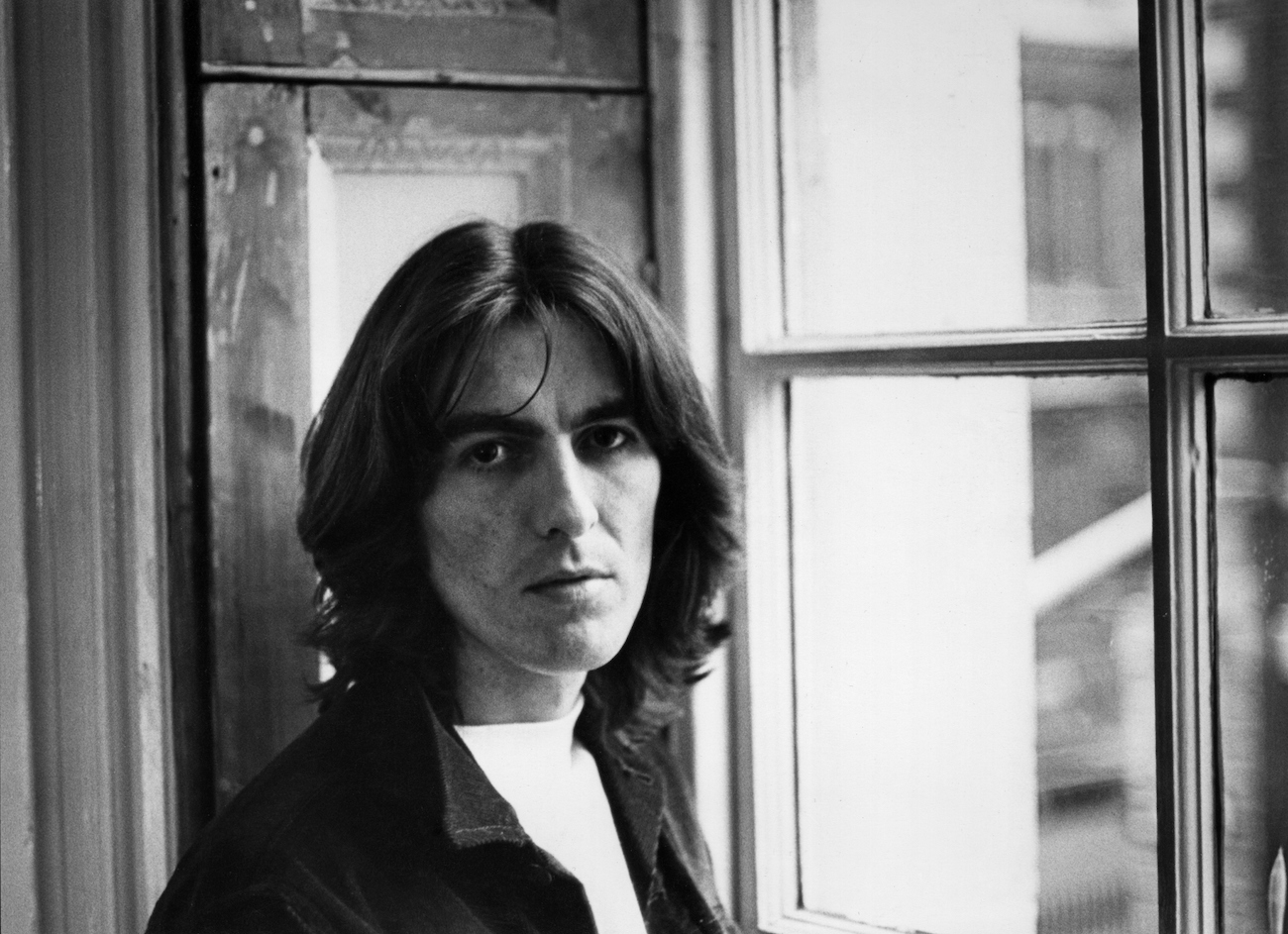 'The Beatles: Get Back' mentioned George Harrison's photographer lawsuit
In Peter Jackson's The Beatles: Get Back, John Lennon read a newspaper clipping that said George was accused of assaulting a French photographer.
"Beatle George Harrison, above, is due in court here today to answer assault charges," John read. "Harrison is accused of assaulting a photographer last May as he and Beatle Ringo Starr left a nightclub." George did not react.
Den of Geek reported, "The incident is mentioned in an online day-to-day Beatles diary, but the entry gives the same information we get in the documentary. It is confirmed in Keith Badman's book, The Beatles: Off the Record, which says M. Charles Bébert testified in court about the incident. But it was reported."
So what happened?
The Belfast Telegraph reported on the issue
Den of Geek uncovered that the Belfast Telegraph reported on George's photographer lawsuit in early 1969.
The report stated: "BEATLE George Harrison was fined 1,000 francs (tB5 sterling) at Nice today for assaulting a French Press photographer."
They also reported that the French photographer, Charles Bébert, "told the court that Harrison tripped him outside a nightclub in this French Riviera resort last May, causing him a knee injury which needed seven stitches. He originally intended to claim 15,000 francs in damages from Harrison, but photographers had dropped the action.
"Harrison was not in court today and sent an apology through his lawyers. Hebert [sic] alleged the incident occurred when he took a flash picture of Harrison and the Beatles' drummer Ringo Starr and their wives leaving the nightclub early one morning."
Den of Geek wrote that Bébert wasn't a paparazzi. However, the incident seemed "paparazzi-like," although accidentally. Bébert was returning to a restaurant called La Pignata, on the heights of Fabron in Nice.
"I see George Harrison and his wife. I start to shoot," Bébert told Christophe Cirone of Nice-Matin magazine (per Den of Geek) in 2021. "They go inside. But there are so many people that they immediately come out."
Trying to get a better view of George, Bébert ended up too close to the Beatle. "The moment I ran, he tripped me up," Bébert remembered. "I was going to hit him. I know it's George Harrison, but he doesn't know my name is Bébert." Bébert is just as famous as the French film stars he photographs.
George had another aggressive encounter with a photographer
George's encounter with Bébert in 1969 wasn't his first aggressive encounter with a photographer. In 1964, George threw his drink at United Press International photographer Robert Flora during a night out at the Whiskey A Go Go.
However, George didn't hit Flora. He hit actor Mamie Van Doren.
The Beatles' press officer, Derek Taylor, arranged for the group to meet actor Jayne Mansfield, but it didn't turn out well. Somehow, Mansfield, George, John, and Ringo Starr, ended up at the famous club.
"Somebody conned us into going to the Whisky A Go Go," George recalled in Anthology. "It seemed to take us twenty minutes to get from the door to the table and instantly the whole of Hollywood paparazzi descended."
"It was a total set-up by Jayne Mansfield to have pictures taken with us," George said. "John and I were sitting either side of her and she had her hands on our legs, by our groins – at least she did on mine.
"A photographer came and tried to get a picture and I threw the glass of water at him. He took a photo of the water coming out of the glass and soaking – accidentally – the actress Mamie Van Doren, who just happened to be passing.
"We got out of there; it was hell. We left town the next day, and I remember sitting on the plane, reading the paper and there was the photo of me throwing the water."
So, George didn't have the best luck with photographers, whether they were paparazzi or not. Both situations only contributed to George's distaste for fame. He loved his privacy, after all.