'Happiest Season': Aubrey Plaza Reveals 1 of Her Co-Stars Got COVID During Filming
Happiest Season quickly became one of the most talked-about Hulu releases of this holiday season. Fans have gotten very invested in the whole "who should Abby have ended up with" dilemma and it has brought about a lot of discussion on what healthy relationships look like. Now that the movie has been such a huge success, the cast and crew are revealing more behind-the-scenes tidbits about filming, including the fact that several people contracted coronavirus (COVID-19) during filming.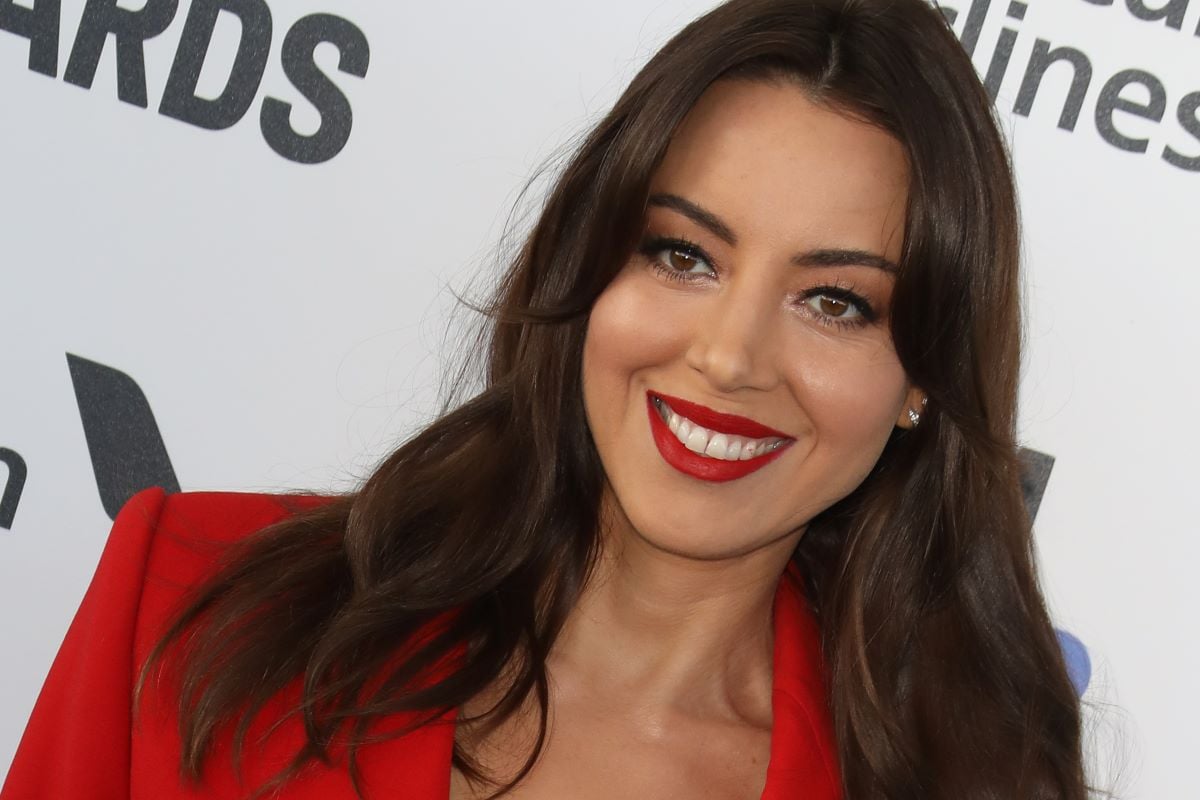 Who got coronavirus?
Now, there are lots of precautions and regulations in place to make productions safe and keep them from turning into hotbeds for COVID. But back when Happiest Season was being filmed, not many people were concerned about the virus.
Aubrey Plaza recently went on The Late Show With Stephen Colbert and revealed that several people got sick on set.
"Yes, right before COVID, in fact, COVID was on our set. Kristen [Stewart] got sick but we didn't know… a lot of people got sick," she said.
But because of the timing, no one thought much of it.
"It was the last week of February so people were starting, it was like that zone where people were starting to talk about coronavirus, but people were laughing about it," she said. "No one understood how serious it was. But a bunch of people on our set got sick. I didn't, thank God."
Fans wanted a different ending for Aubrey Plaza
In the film, couple Harper and Abby head back to Harper's hometown for the holidays. On the way to Harper's family home, she reveals that she has yet to come out to her family which causes lots of strife between Harper and Abby throughout the movie. While in Harper's hometown, Abby meets Harper's high school girlfriend Riley and the two have an instant connection.
After the movie premiered, fans lamented that Abby and Riley should have ended up together and apparently Plaza, who plays Riley, agrees.
"Look, I wanted it too, OK? I'm not going to lie, I wanted it too, very badly," she said. "But I didn't write the thing, and I didn't direct the thing. I just showed up, did my job and got out of there. There are some things you just don't have control over. But I'm not giving up hope for Riley. I think she's got a bright future ahead."
Why didn't Riley and Abby end up together?
Though fans and Plaza were rooting for Abby and Riley to get together and leave Harper to work out her issues on her own, the film's writers Clea DuVall and Mary Holland just didn't think it would make sense.
"I think as long as you're processing and dealing with things in an open, honest way and making the conscious choice to work through them, then the road to a happy, healthy relationship is bumpy, and you work through stuff, and that's what makes it stronger," DuVall told Elle. "You don't go through a hard couple of days after a long period of time, meet a stranger, and cut and run. Even if that person is Aubrey Plaza."