'Happiest Season' Tackles Being Gay, Coming Out, and Leaves Viewers With a New, Joyful Christmas Classic — REVIEW
'Tis the season, as they say, for tinsel-covered trees and movies about family-time and wacky traditions. Holiday movies are known to fill a special spot in people's hearts this time of year that is meant to make audiences feel good. Not only so that you can watch it after Thanksgiving dinner or while you're decorating the tree, but also to remind you what the "Christmas spirit" is all about. 
But they all start to look the same after a certain point, right? As wacky and zany as they can be, unless there's an outlier in the plot, there's nothing to make these holiday movies stand out. Unless, of course, you have a stellar cast involved. 
For Clea DuVall's Happiest Season, not only is there a unique and exciting aspect of it being one of the first gay Christmas movies backed by a major studio, but it has one of the most lovable casts around. And yes, it checkmarks all of those holiday movie boxes, too. [Spoiler alert: Spoilers ahead for Happiest Season on Hulu, out Nov. 25]. 
At its heart, it really is just another Christmas movie, which is what it's meant to be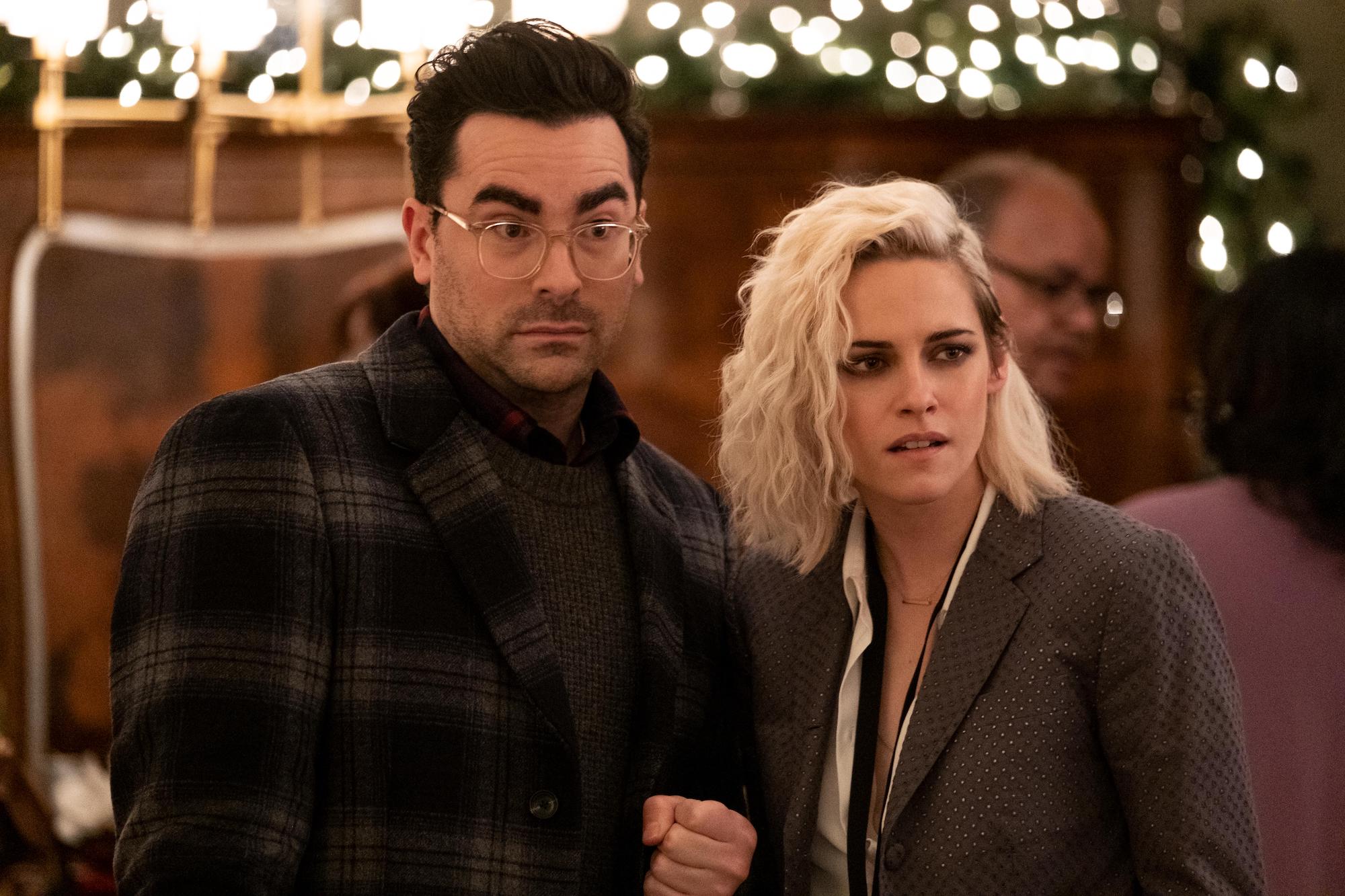 After the movie opens with its campy, illustrated depictions of Abby (Kristen Stewart) and Harper's (Mackenzie Davis) over-a-year-long relationship, it starts with the two on a cute little date, looking at Christmas lights. It's a moment before their relationship takes off, but it's clear that this has more to do with Abby's lack of enthusiasm for the holiday, rather than their lack of chemistry. Because the two are very much in sync with each other. 
That is, of course, except when Harper impulsively invites Abby over to her parents' house for Christmas when she hasn't come out yet. It's a little odd that in a sober moment, that mistake is made. However, excitement and the Christmas spirit can do weird things to some, and that's what this is. 
It's when Abby and Harper get to Harper's family's home that the funny and silly moments truly begin. While the movie, as a whole, isn't as zany or over-the-top as holiday films of Christmases' pasts, it fits right in with the genre.
There is a ton of family drama and a severely underappreciated sibling. There's a father (Victor Garber) who is all hands on deck when it comes to his mayoral campaign and a doting wife (Mary Steenburgen) who is nearly militant in how much she'll campaign from his Instagram account alone. Plus another sister (Alison Brie) who doesn't crack a smile. They're dysfunctional under the cloud of picture-perfect Americana. And while that may or may not be relatable to the viewer at home, it sure as hell is something we've all seen before. 
Kristen Stewart and Mackenzie Davis couldn't have been better picks as romantic leads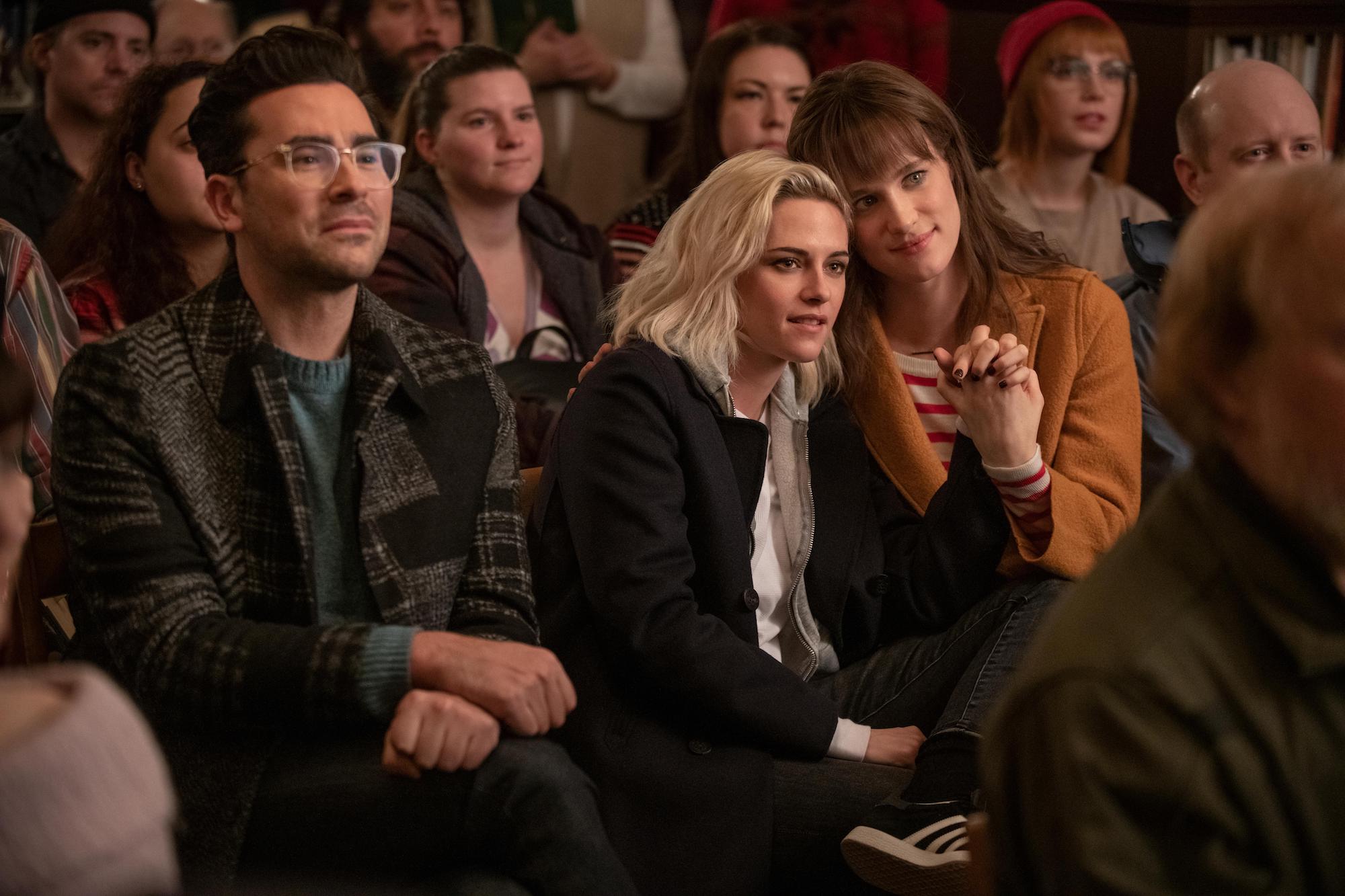 From the start, Abby and Harper are so different, but the chemistry is definitely there. And that's all thanks to Stewart and Davis, of course. You have Harper who is a writer for a Pittsburgh paper. She's very interested in keeping her family's perfect version of her intact, and that's the basic premise of the film.
It doesn't seem like she's an inherently selfish character, however, a lot of stuff she asks Abby to do throughout the film is definitely in that realm. But she's panicking. She can be childish at times, but again, it's an awful situation. 
Abby? Abby is just trying to live her life. She is very much a go-with-the-flow person, mostly in the fact that she doesn't want to rock the boat with Harper's family. Because even though she's not introduced as Harper's significant other, she does want to put her right foot forward.
She also has a lot of backstory viewers don't see. She lost her parents; that part wasn't a lie. And she used to love Christmas. Now she has the chance to spend the holiday with an actual family and the woman she loves, yet the rug theoretically gets pulled from under her. And multiple times throughout the visit, no less. It's rough to see Abby struggle like that, so her outburst at the end of the film is definitely warranted and won by the hearts of the viewers. 
Truly the cast in this movie is great and entertaining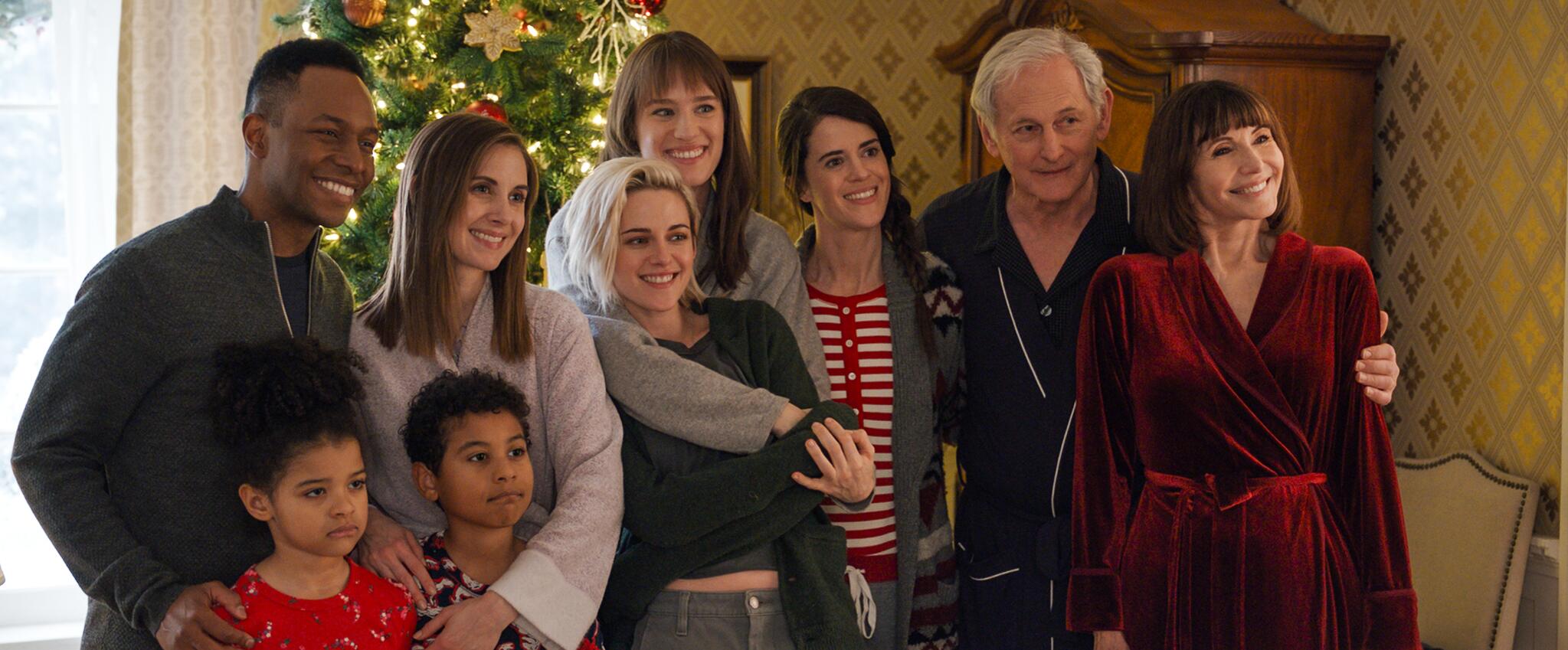 Dan Levy is, as one would expect, fantastic as Abby's best friend John. He's very particular and not afraid to share his opinion, which Levy lends himself to rather nicely. Again, not a surprise that he's great in this after his time on six seasons of Schitt's Creek. And a great addition to the film. 
Also, Aubrey Plaza is fun whenever she's on-screen. She's not as zany or over-the-top as she is in other roles — which she's also fabulous in — but she's more grounded. It's a bit more relatable, especially when the audience learns that she was outed by Harper's friends and, subsequently, Harper herself. Even though it's nothing more than friendly, her chemistry with Stewart is also fabulous to watch. The role of Riley suits her so well.
Lastly, I just want to shout out Jane played by Mary Holland. Jane deserved the world, and then some. She was the hero of the family, the gift that kept on giving, and all that jazz. 
Stewart is great in her first leading role in a rom-com 
Stewart is one of the bigger names attached to Happiest Season, and a major reason is that this is the first romantic comedy that she's leading. A gay one, at that, but more on that later. If you saw the Charlie's Angels reboot, then it's quite clear that Stewart has superb comedic timing. And, honestly, if you've paid attention to her over the years, that's been evident in other ways. Saturday Night Live and Totino's, anyone?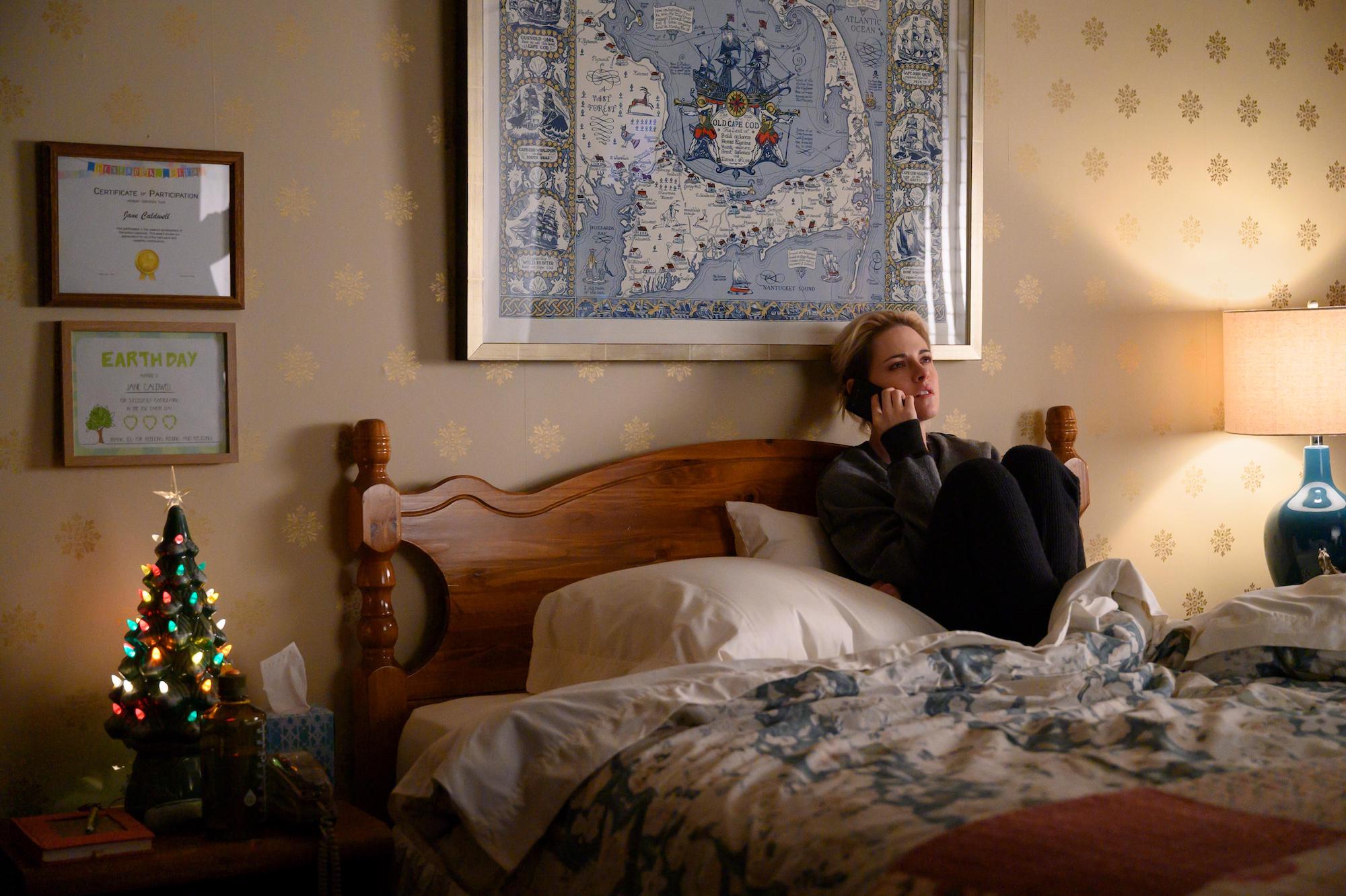 So, again, this isn't her first role being funny on camera. But for many, this might be the first time they're seeing her in a role like this, and it still might be a surprise. And Abby isn't the character to be super high energy or have wild one-liners. Although she does fall off a building, which is pretty funny. Regardless, Stewart knocks it out of the park.
In particular, one scene that comes to mind is when Abby is at a big party where Ted, Harper's dad, is campaigning heavily and needs Harper by his side, leaving Abby alone. She gets stuck at a table with Harper's friends from high school and just the faces she's making as they have their little conversation is hilarious. Subtle, yet definitely makes the moment. 
Stewart's not too over the top, she's not overcompensating but she's hitting every moment where she needs to. She's feeding off her costars well. Again, very unsurprising since she's a great actor, but it's just so nice to see her in this type of role.
It does focus on being in the closet, but that, by no means, takes away from the overall joyfulness of the film 
Going into the premiere of Happiest Season, there was a lot of discourse surrounding the need for the film. Or rather, the need for a story that focused so heavily on coming out, staying in the closet, and maybe forcing others to stay in the closet as well. It's such a valid conversation. And Happiest Season is still sorely needed in 2020. 
Queer cinema is gorgeous. Over the decades, it's covered a range of topics, with many people in front and behind the camera. It's not all white women in period attire falling in love only to be tragically doomed. However, a lot of mainstream titles do look like that. And that's OK; those movies are important as well.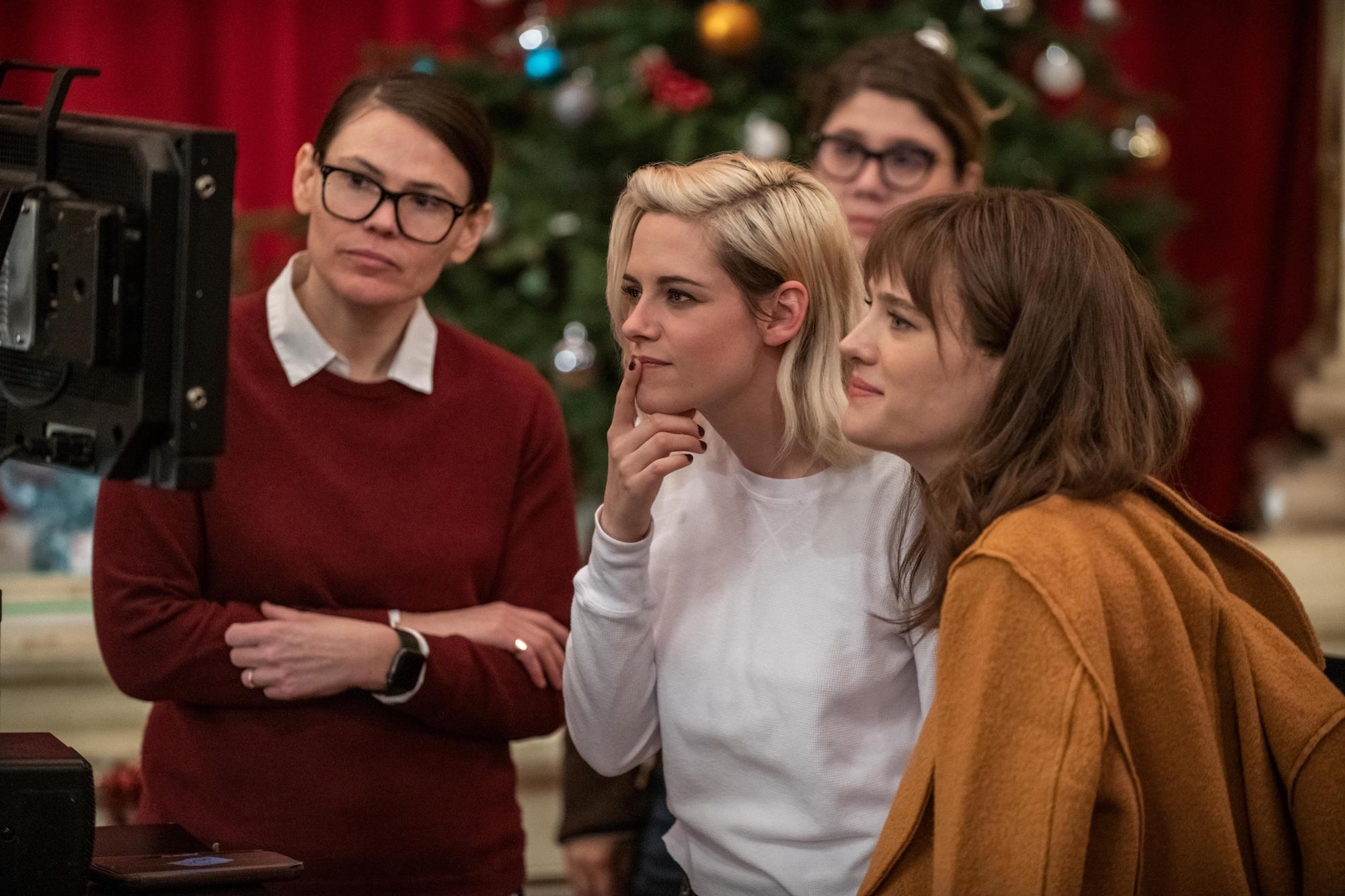 But to have a mainstream, light-hearted Christmas movie that features a lesbian couple is a big deal. There are a few other holiday movies with same-sex couples as the focus, but not nearly as many. Especially when you have the Hallmark cinematic universe blowing up with the same formula for lovers? Yeah, two women in love for the holidays is a nice change. 
Happiest Season is very sweet, and it's very cute, and it's very gay. Harper's actions aren't admirable, and she's ashamed of them, that's clear. But the movie also does a good job of showing that all three sisters in the house grew up fighting for their parents' love and therefore were never really themselves. It was all transactional, as Harper said. And her parents were clearly homophobic at times in the things they said about Riley. That's not a safe environment to come out in. 
It's so evident that Clea DuVall, who is lesbian, wrote and directed this. Because when John and Abby talk about coming out, it's so raw and gets the moment right before saying "I'm gay" (or "queer" or "lesbian," etc.) so perfectly. The conversation is succinct, and not heavy in any way. But it beautifully describes such a hard thing for many people, and for any LGBTQ viewer watching, it's a relatable and touching scene.
It's difficult. There's a difficult line between the trauma of coming out and not being accepted or being outed, and having that conflict on-screen. However, that is unfortunately a gay experience. And Happiest Season does handle it pretty well. 
The movie, overall, leaves you with such a sense of delight and it just feels right. Sure, you could turn away from Happiest Season if you'd like, but it's so joyful why would you want to?