'Happy Days': Henry Winkler 'Was Scared out of' the Fonz Until He Discovered 1 Trick
Henry Winkler recalls his apprehension about auditioning for 'Happy Days' and playing the Fonz. 1 Trick got him over his fear.
The classic TV show Happy Days starred Henry Winkler as the ultimate in cool, Arthur "The Fonz" Fonzarelli. However, Winkler said he didn't feel like the cool kid. In fact, he was afraid to try to play The Fonz until he discovered one trick that helped him embody the character.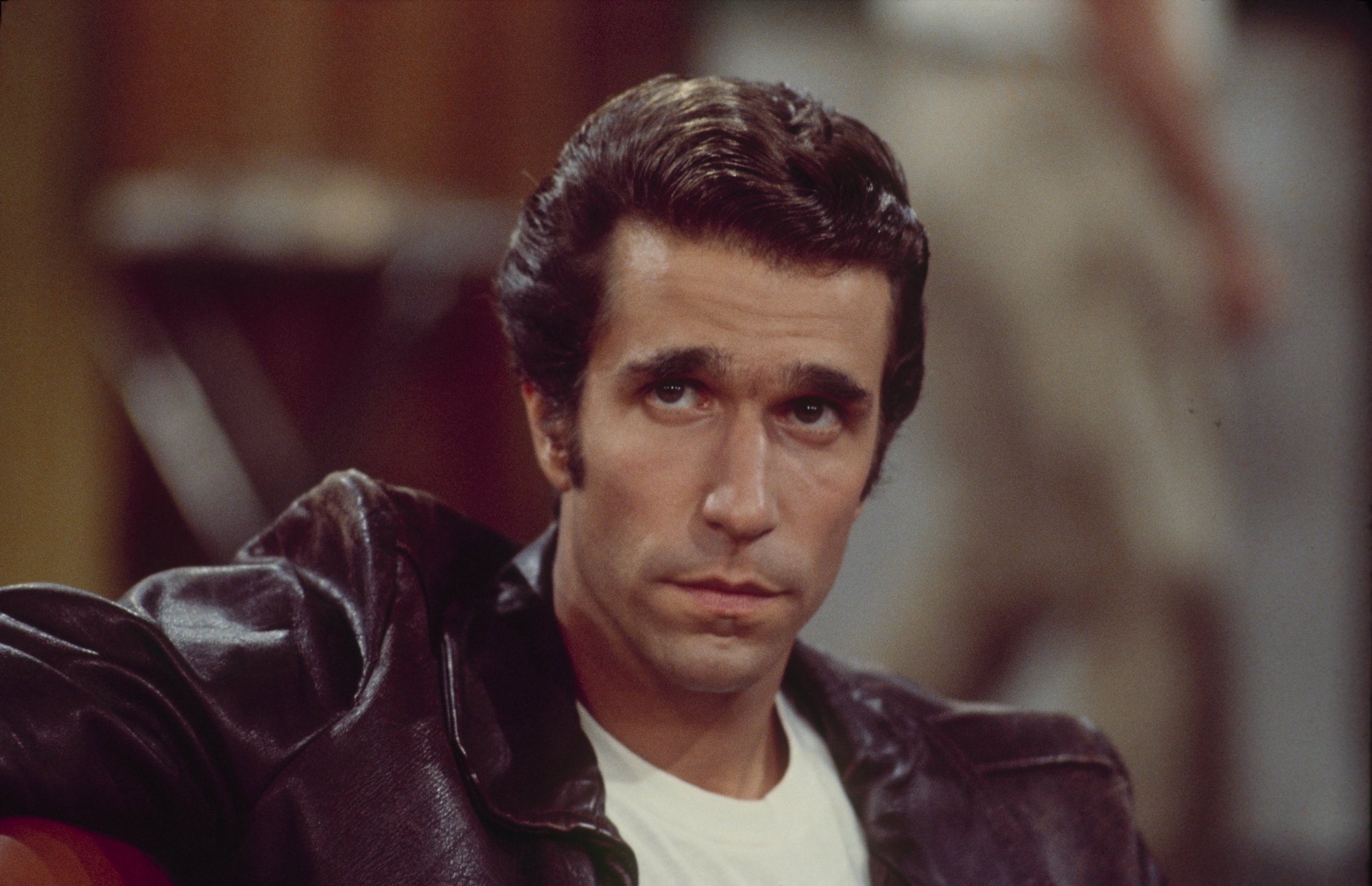 Winkler was a guest on Andy Richter's The Three Questions podcast on May 2. Discussing his audition for Happy Days, Winkler shared his fear and how he overcame it. 
The reason Henry Winkler was 'scared out of' 'Happy Days'
Winkler graduated from Yale in 1970 and then began working in New York. It was a one month trip to California in 1973 that landed him the Happy Days audition, but he didn't see himself in the role.
"Being a short Jew from New York, I was scared out of it," Winkler said on The Three Questions. "When I changed my voice, it changed everything. I slowed down, I relaxed, I ad libbed, I just took over the room. I walked out, I threw the script in the air. And then like at the end of a week, they called and said, 'Would you like to play the character?'"
'Happy Days' changed Henry Winkler's life
Not only did Happy Days employ Winkler for 10 years and 11 seasons, but it made him a star. Once Winkler got over his fear of playing Fonzie, he had to deal with the world believing he was Fonzie. 
"It was hard to tack yourself to the floor," Winkler said. "I had to literally hold myself down with weights and then I had a family, I met Stacey and then a son came as a gift with the marriage, Jed. Jed was 4 and I was on a candle, I was a candle on his birthday cake the year before I met him. Then came Zoe and Max. Then the family keeps you pretty well grounded. But, if you listen to the way people treat you, because they think you are your imagination, you could be dead."
He never bought into The Fonz
The Fonz became an international idol, when Happy Days was released around the world. Even though other actors dubbed him in other languages, it was always Winkler's face.
"Oh my God, I went from Henry Winkler, a person on the Earth, one of the billions to 'You play the Fonz' in 126 languages," Winkler said. "I'm telling you, it was shocking. And you know what, this is what I know. The human mind has nothing in it that prepares you for fame. It is not part of the human condition. It is completely artificial."
Still, Winkler never bought into that. He was just happy to be working. 
"The truth of the matter is I'm so dyslexic and there is an emotional component to that where you feel terrible about yourself, that it couldn't possibly be true what these people are saying about me," Winkler said. "It was only practical. It was practical that I was earning a living. I had now bought a house, I had food on the table, I could send my children, give them good educations but that's it."
Winkler learned that as big as The Fonz got, he wouldn't let it change him. 
"You have to remember: let other people think it," Winkler said. "It is not true."