'Happy Days' Marion Ross Said This Hollywood Legend Was Happier Than Her Husband About Her 1959 Pregnancy: 'He Had Tears'
When future Happy Days star Marion Ross learned in 1959 of her pregnancy with her first child, she was in the midst of a busy television and movie career.
At the time she discovered the news that made her "ecstatic," the actor was working on a project that required her to tell someone of her condition.
She herself was shocked at the star she ended up confiding in. What would shock her even more was learning he was happier about the news than her own husband would be.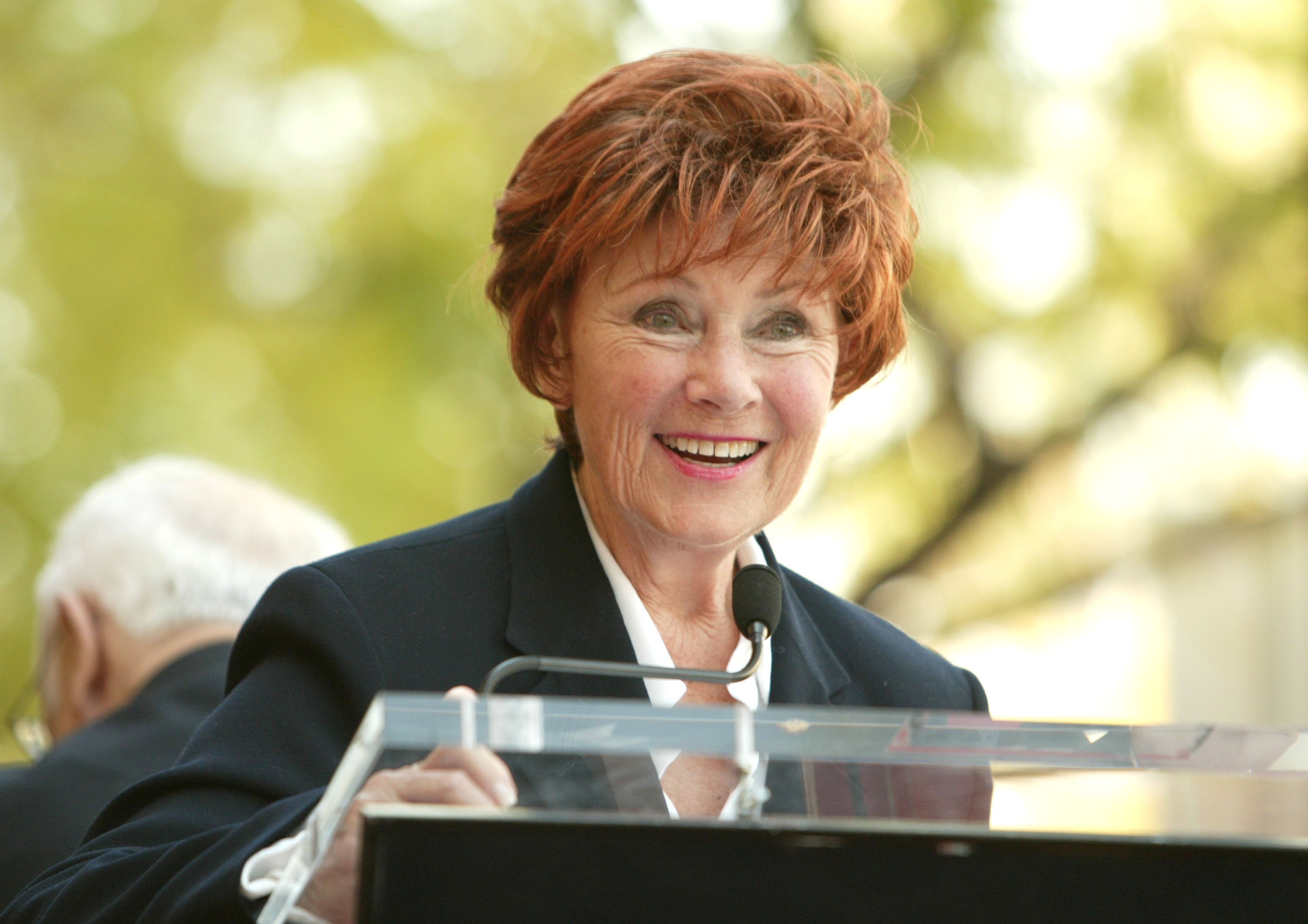 Ross worked with a plethora of Hollywood stars in her career
During her enduring and ongoing career, the actor best known for her role as TV mom Marion Cunningham on Happy Days has actually done much more than that. The star has been in countless movies and other television programs and has worked with big names in the industry, until she became quite the big name herself.
"During the last half of the 1950s, I appeared in numerous films, including The Proud and the Profane with William Holden, Deborah Kerr, and Thelma Ritter; Lizzie [which] starred Eleanor Parker, Richard Boone, and Joan Blondell; the comedy Teacher's Pet with Clark Gable, Doris Day, and Gig Young; and the Blake Edwards-directed Operation Petticoat, which starred Cary Grant and Tony Curtis and in which I had the role of a nurse," she wrote in her 2018 memoir My Days: Happy and Otherwise.
Grant heard Ross's great news 1st
It was during her filming of Operation Petticoat that Ross discovered she was pregnant. She was delighted to learn she would be having her first child with her then-husband, actor Freeman Meskimen.
A scene presented itself during a shoot during which she knew she had to tell someone of her condition. She happened upon Cary Grant and before she knew it, had shared her news with him. His emotional response touched her greatly.
"I was pretty sure I was pregnant," she recalled. "Still, I wasn't absolutely sure, and so I didn't share my suspicions with anyone, until one day, when a scene called for me to do something I wasn't sure a possibly pregnant woman should be doing, and I revealed my secret to, of all people, Cary Grant."
RELATED: 'The Andy Griffith Show' Episode That Ron Howard Said Moved Him Even As a Child
The scene Ross referred to called for her to climb down into a submarine and also film underwater scenes. As she reflected on what to do, she noticed the An Affair to Remember star walking her way to greet her. She seized the moment, telling him quietly that she might "be a little pregnant" and didn't feel it was a good idea for her to take part in the scene.
"He sat down next to me, put his arm around me, and said sweetly, 'You're pregnant!' and when I looked up at him, he had tears in his eyes. He was so excited for me, and we had this marvelous moment together."
Grant, the red-headed actor recalled, "sat holding me" and urged her to be careful and not over do it.
Ross' husband's response was dramatically different
The actor who would go on to steal scenes in Gilmore Girls shared in her memoir that her husband did not react as happily as Grant did, asking her instead, "What have you done?"
"He screamed at me in a rage that was unlike any he had ever displayed before," she said of that moment. "I had a husband who was enraged that we were going to have a child."
Ross and her husband eventually divorced in 1969 and by the time she began working on Happy Days, she was a single mom of two children.