'Happy Valley' Season 3: New Episodes Won't Stream on Netflix
The BBC is revisiting Happy Valley. The network has renewed the Yorkshire-set crime drama for a third and final season, more than five years after new episodes last aired. But U.S. fans of the gritty show — which stars Sarah Lancashire and James Norton — who discovered the series via Netflix won't be able to watch the new episodes on that streaming service. Instead, Happy Valley Season 3 will stream on AMC+. 
'Happy Valley' is no longer on Netflix 
Happy Valley focuses on Catherine Cawood (Lancashire), a police sergeant in an English city hit hard by the drug epidemic. She lives with her sister Clare (Siobhan Finneran), a recovering heroin addict. Former Grantchester star Norton plays Tommy Lee Royce, a rapist and murderer who has a child with Catherine's late daughter. 
The show premiered in 2014 on BBC1 in the U.K, and a second season aired in 2016. In the U.S., all 12 episodes originally streamed on Netflix. But the show is no longer on the streaming service. Instead, it's now available on AMC+. 
'Happy Valley' Season 3 will stream on AMC+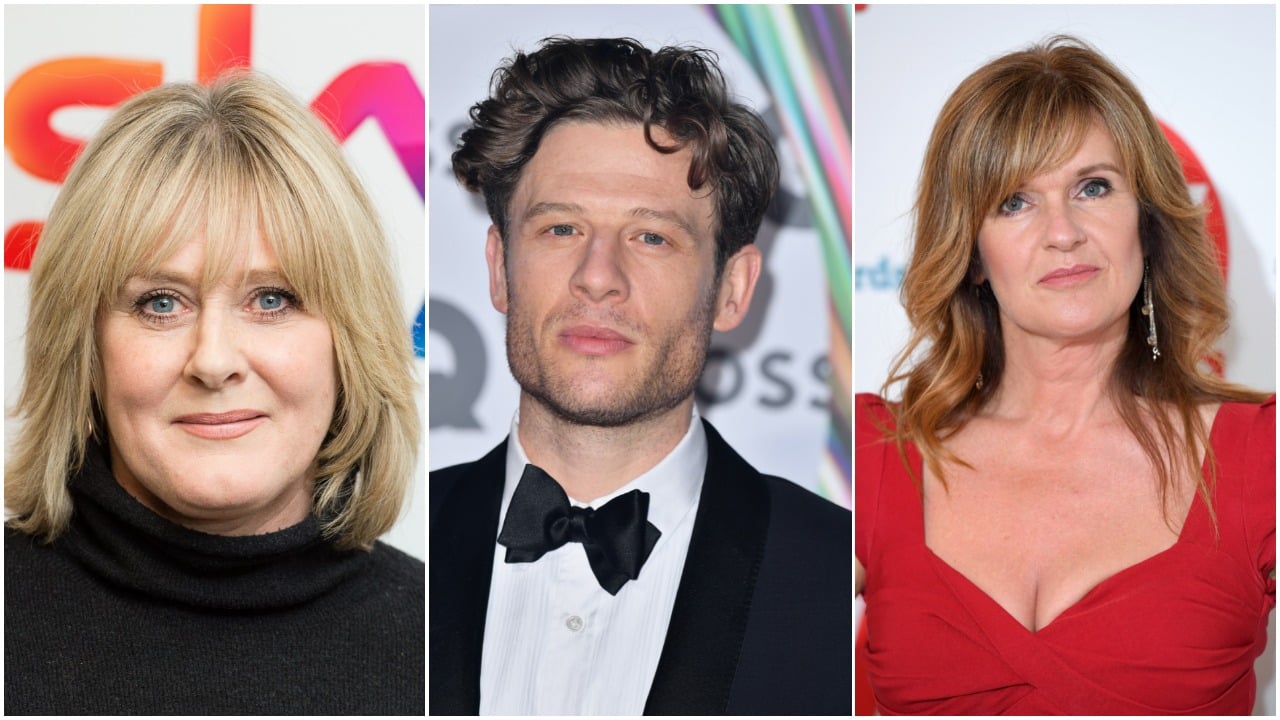 Production on Happy Valley Season 3 will begin in 2022, according to new producer Lookout Point. AMC will serve as a co-producer. The new episodes will stream exclusively on AMC+ in the United States and Canada. 
"We're thrilled for AMC+ to be the exclusive U.S. home of this highly-rated and enthusiastically reviewed hit series," Kristin Jones, EVP International programming for AMC Networks, said in a statement. "Sally Wainwright's riveting police series is the perfect addition to AMC+'s ever-widening library of acclaimed and international dramas and we're looking forward to catching up with the upcoming adventures of Catherine and the other residents of this intriguing town."
What will 'Happy Valley' Season 3 be about? 
Lancashire, Norton, and Finneran will all return for the new season. There will be six episodes, all written by Wainwright, who created the show.
In the new season, Catherine, now on the verge of retirement, uncovers the body of a gangland murder victim in a drained reservoir. That grim discovery starts a chain of events that leads back to her long-time nemesis Tommy Lee Royce. Meanwhile, her 16-year-old grandson Ryan is still living with her, but he is starting to want to make his own decisions about what kind of relationship he'll have with his father. At the same time, Catherine is still fighting against the never-ending stream of drugs that plagues her community. 
In a statement, Norton said he couldn't wait to step into the role of Tommy again. 
"To take on Tommy one final time is a wonderful and daunting privilege, and something I've been looking forward to since we wrapped the last series, 6 years ago," The Nevers actor said." I'm so excited to be working with the insanely talented Sally and Sarah again. Thinking we should all go on one last barge holiday, for old times' sake."
Check out Showbiz Cheat Sheet on Facebook!