Harley Quinn and Poison Ivy's Love Theme Mirrors Their Relationship on DC Universe's 'Harley Quinn', According To Its Composer, Jefferson Friedman
The music in 'Harley Quinn' aligns with the story and composer Jefferson Friedman tells us how it mirrors Harley Quinn and Poison Ivy's relationship.
While music in television shows isn't always the first thing people notice, it is vastly important to the overall production of a series. It can boost a scene, emotionally, or give some cool background music. For Harley Quinn composer Jefferson Friedman, it was also a chance to give each individual character musical attention, including themes of their own. And for fans of DC's Harley Quinn and Poison Ivy, their themes are especially obvious and important. [Spoiler alert: Spoilers ahead for Harley Quinn, up to Season 2, Episode 12].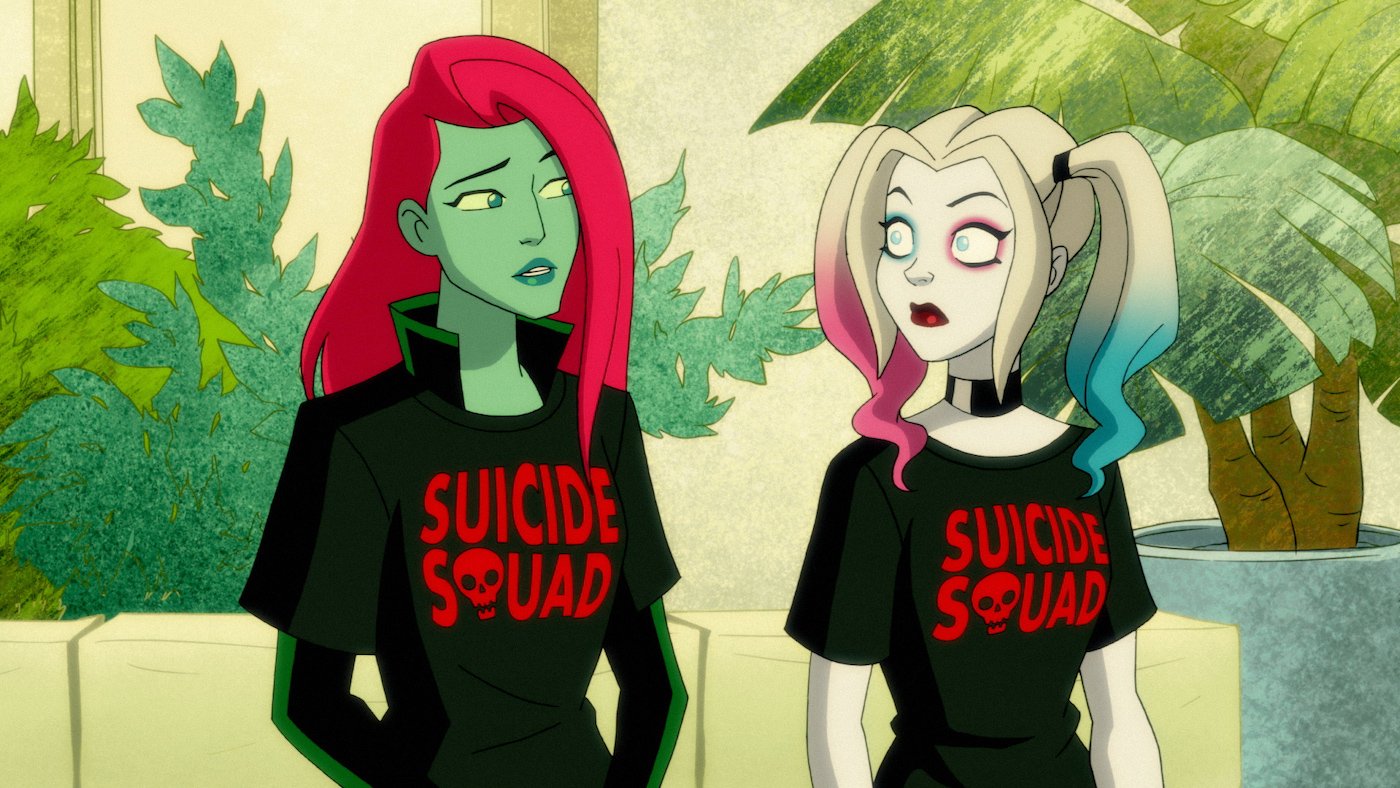 Harley Quinn's 'punk rock' look influenced the show's theme song
Harley Quinn has been in DC canon since the '90s and has recently had a resurgence with the help of Margo Robbie's portrayal in Suicide Squad and Birds of Prey. Now, this adult animated series stars Kaley Cuoco as the titular antihero, as well as a star-studded cast that includes Lake Bell as Poison Ivy, Christopher Meloni as Commissioner Gordon, and Alan Tudyk and Tony Hale in several different roles.
Harley Quinn has a notably high-energy theme song, much like its protagonist. That's, of course, on purpose. Friedman, who worked with the Harley Quinn showrunners before when he did the music for Powerless, really ran with Quinn's newer look when it came to her theme song. Friedman spoke with Showbiz Cheat Sheet about his inspirations for the music on the DC Universe show, ahead of its Season 2 finale on June 26. 
"I grew up as a punk rocker and her current look is very punk rock," Friedman says. "So that was kind of a no brainer to me that her theme was going to have that element to it. The pilot episode of the series is her transformation from her old Harley Quinn outfit — Harlequin outfit — to her new punkier look. I wanted to reference that other look, and so her theme is kind of half carnival music and half punk rock."
Friedman wanted to "accentuate" her character, as a costume designer or makeup artist would visually. "That's what a composer does too," he says. "Try to take little clues from who the character is and try to bring that to light with music."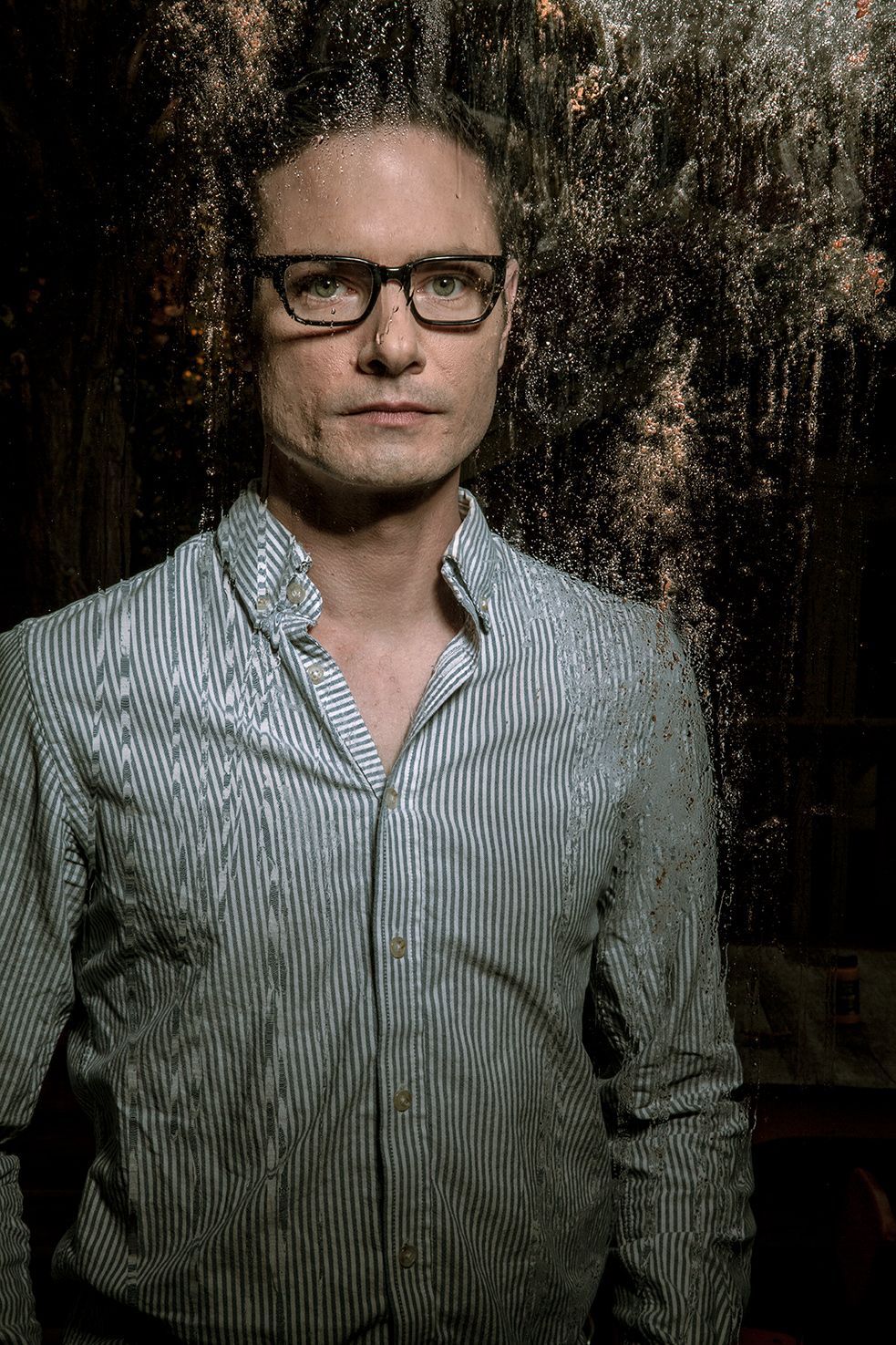 Harley Quinn and Poison Ivy's love theme has developed, just like their relationship 
Throughout the first season, audiences are learning to fall in love with Harley and her impetuousness. While her origin story is well-known among fans, this series makes it its own and really dives into Harley finding herself. And in Season 2, it builds on that, creating an even richer world when she realizes she has strong feelings for her best friend, Poison Ivy. And the music very much mirrors that.
"When I originally wrote — what I always called — their love theme, for the first season, I wanted something that was more of like an intimate, sort of friendship-love, kind of sound to it," Friedman notes. "Which is why whenever it happens in the first season, it's just a little Rhodes organ and an 808 kick, and some texture, and very simple, small orchestration, intimate. You know, they're just roommates, friends."
Harley and Ivy's relationship is the most significant one on the show, starting off in that best friend capacity and now going so much deeper. And in those important moments between them in Season 2, the music — their love theme — really ties it all together. And their music has evolved just as their relationship has. 
"As the second season continues, then, for their big kiss in the Bane pit episode, it's a fully orchestrated, gigantic version of that theme," Friedman says. "And then another good example of how that theme sort of develops in the same way their relationship develops is that as the second season progresses, they sort of start trading out those synth-y or intimate sounds with just straight piano and strings."
Friedman isn't making a cliche when he tells us that you can "really tug on heartstrings much better with piano and strings than you can with an organ and some synth stuff." Fans definitely felt that tug during the kisses they've seen so far. 
Poison Ivy's personal theme was actually the toughest for Friedman
Friedman explains that he came up with their sound by just breaking down who these two 30-year-old women in Gotham are, what they do in their spare time, and what makes them tick. That's how he figured out the core of their joint, intimate theme. 
Friedman's favorite song to compose for the series was Mr. Freeze's death scene, which is another emotional moment on the show. It also really propelled Harley Quinn's story in regards to love and Poison Ivy. And interestingly enough, the hardest song to compose was Poison Ivy's personal tune.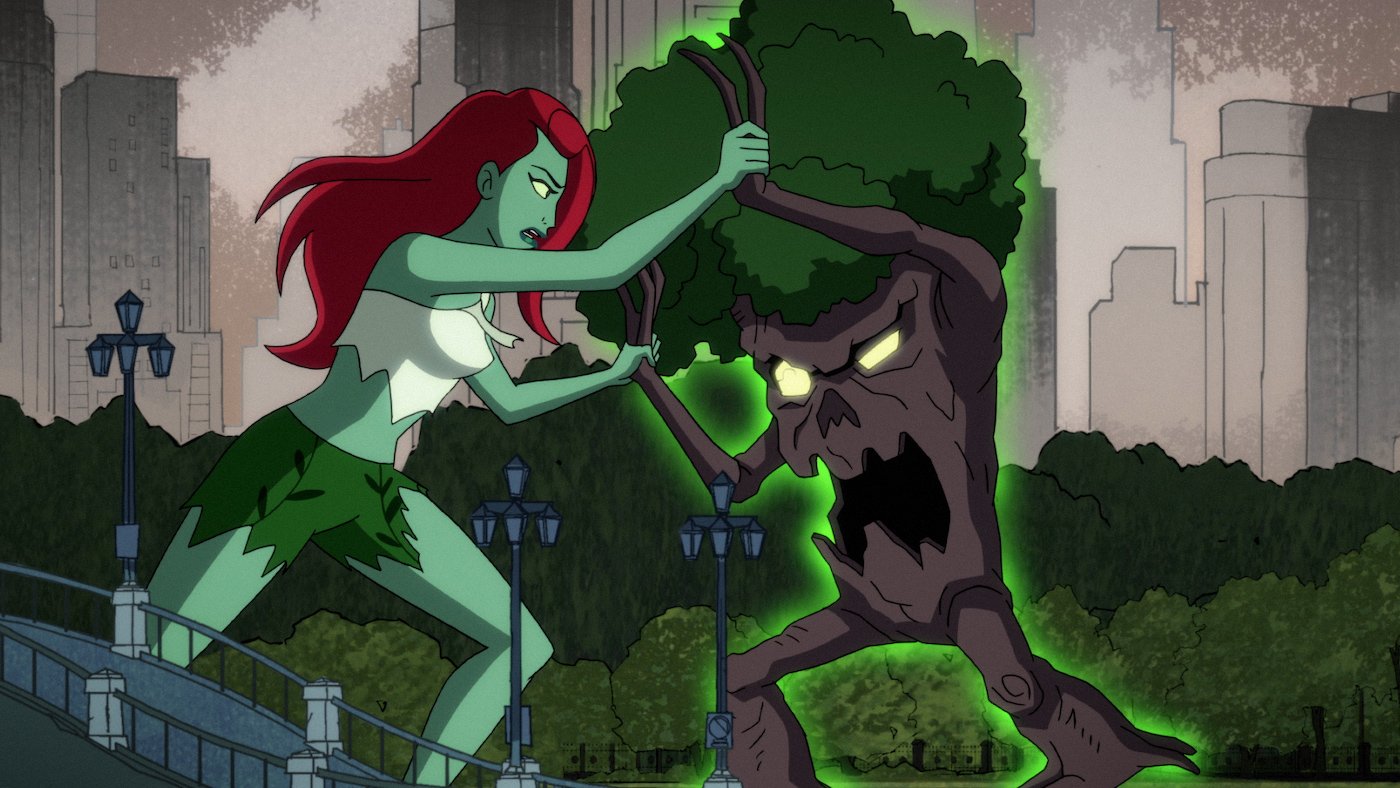 "The theme that I had the hardest time cracking, was Poison Ivy's theme," Friedman explained. "Because she's this duality between the most powerful villain on the show and this sort of emo, cool girl. So, how do you create a theme for a supervillain that is epic and orchestral in the way that you would write a theme for someone who is that powerful, but also references kind of her humanity and her personality when she's not controlling plants and kicking *ss."
Ivy is a pretty complex character, one that used to hide behind her hatred of humans, but who's softened a bit thanks to all the new relationships she's made over the last two seasons. 
While Friedman still doesn't know when a soundtrack might come out for Harley Quinn — "You know, if anyone is reading this and wants to bug Warner Brothers, that would be super," he says — the epic themes he's created for the show really make it what it is. Now, will fans get to hear the Harley and Ivy theme one last time in the finale? Only Friday's episode will tell.