'Harley Quinn' Changed Harley and Joker's Relationship Like Never Before and Fans Love It
Harley Quinn and the Joker aren't the best example of a healthy relationship. However, the 'Harley Quinn' show changed their dynamic like never before.
DC Universe's Harley Quinn series is really giving fans of Harley a lot. Between two seasons, it covered her origin story away from Joker and how she wants to make a name for herself in Gotham. Along the way, she also created a crew of her own and deepened her friendship with Poison Ivy. Now, the most recent episodes show a brand new side to Harley and Joker's relationship, something never seen before. [Spoiler alert: Spoilers ahead for the animated Harley Quinn series, Season 2 through Episode 12].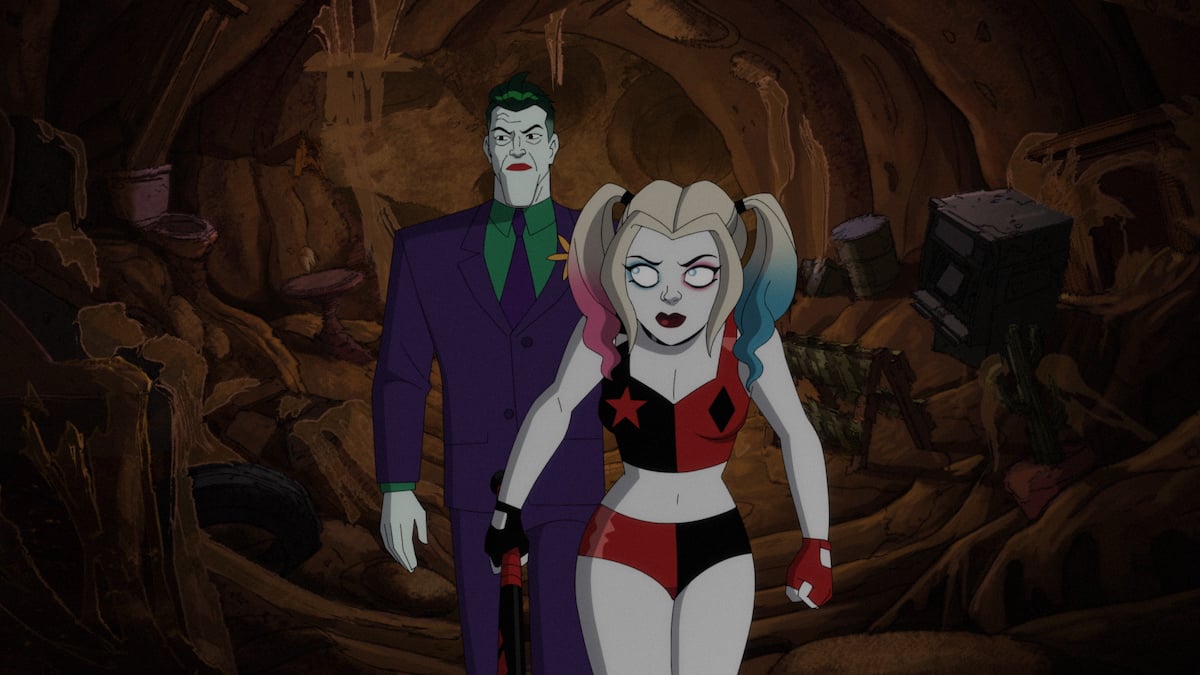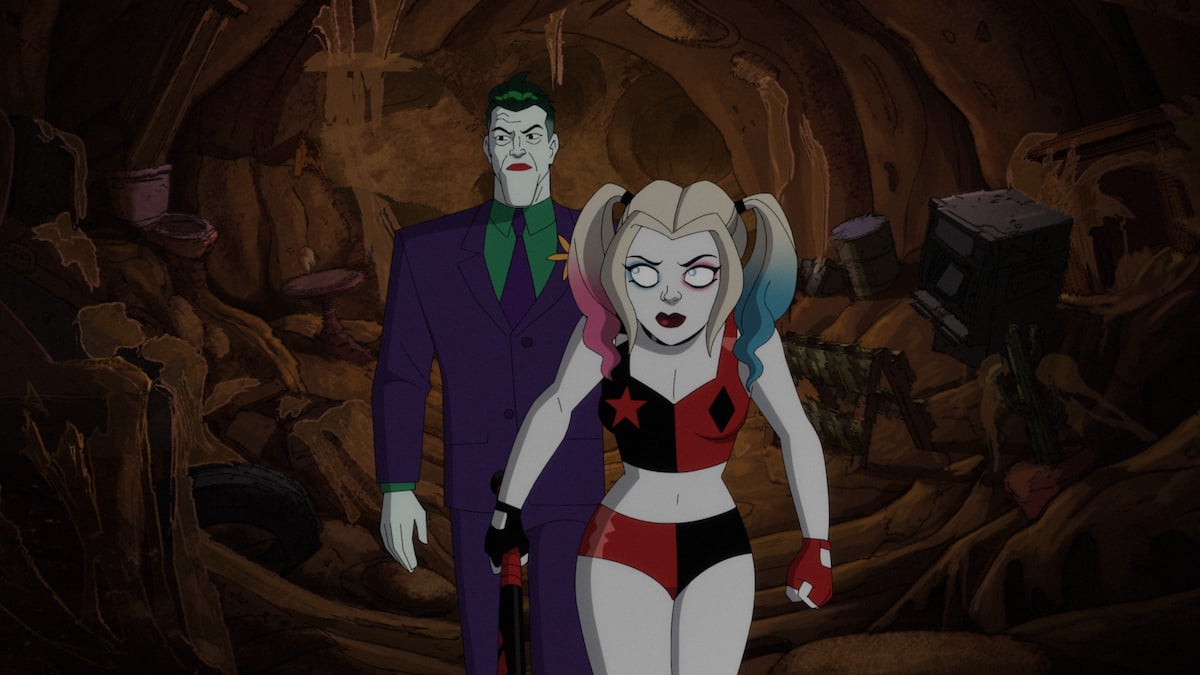 Harley Quinn and Joker have a very famous, very toxic relationship
Ever since the creation of Harley Quinn's character, she has been attached to Mistah J. The Joker is the Clown Prince of Crime and Batman's mortal enemy in every iteration, for the most part. Harley Quinn didn't really get to come into her own until recently, and before that, she was just a sidekick to the Joker. 
And not just that. The Joker and Harley Quinn's relationship is highly toxic and volatile. In some cartoons or comics, he's just mean. But in others, he's viciously abusive, both mentally and physically. 
While some fans romanticize them, the two were never in a healthy relationship. That's to be expected, considering both of them took a swim in a vat of chemical waste and aren't the most stable. Not to mention, the Joker is a psychopath. But still, the Joker is abusive to Harley, as seen in the recent Birds of Prey movie and in the beginning of Harley Quinn,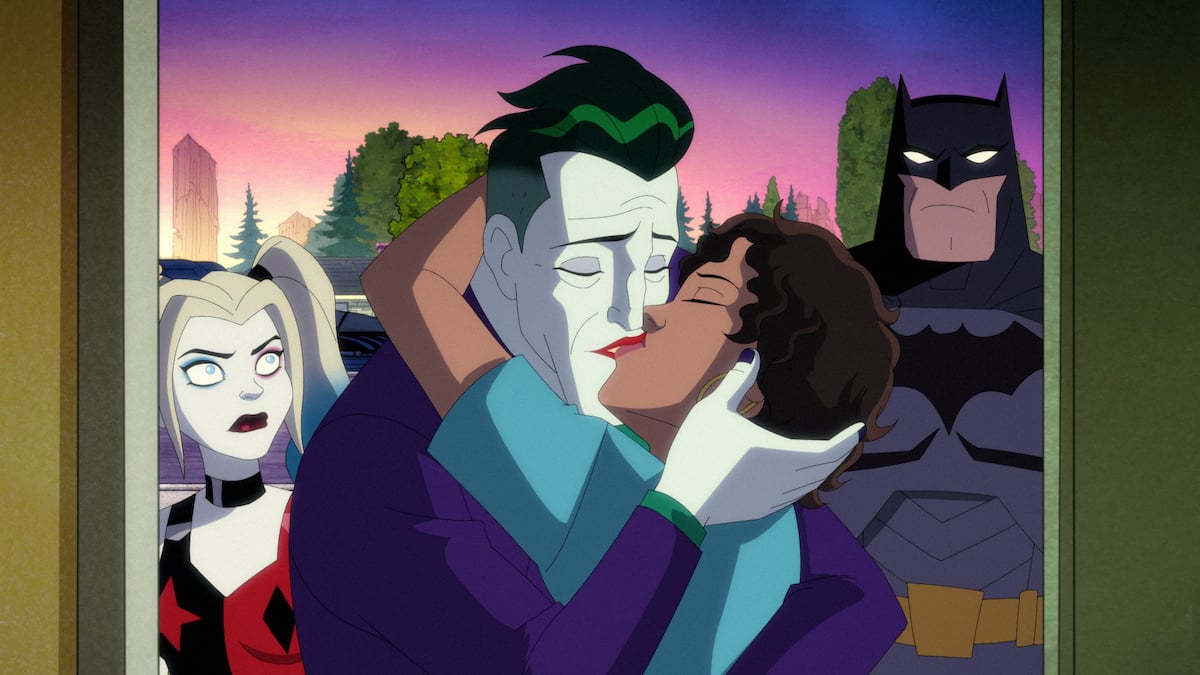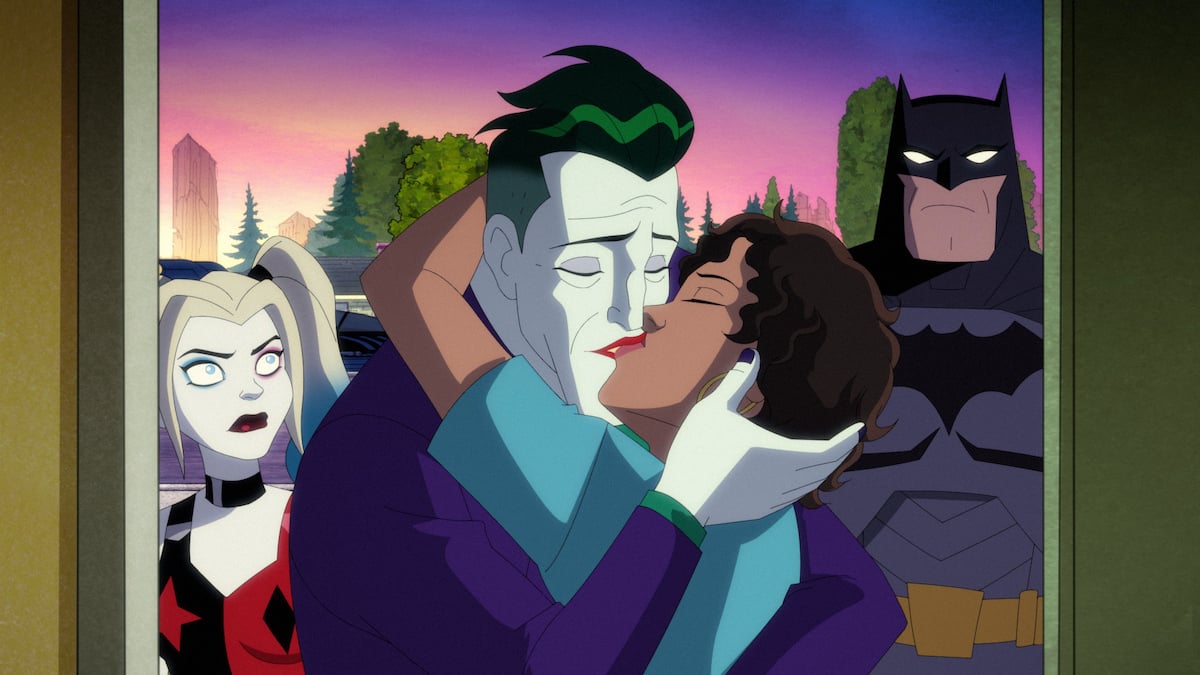 In the 'Harley Quinn' show, Joker finds out he has other dreams than just being a maniacal villain
Something Kaley Cuoco's Harley and Margot Robbie's Harley share is how they got out of their toxic relationship with the Joker. Both had to come to a brutal realization that their Puddin' didn't want to save them; in fact, the Joker set them up to take the fall for him again and again.
In DC Universe's adult animated show Harley Quinn, Harley decides to create her own gang of bad guys and be the villain she always wanted to be. She grows further and further away from the Joker, and finally turns on him completely when he kills her best friend, Poison Ivy at the end of Season 1. 
At the start of Season 2, the Joker is a regular ole human male, after falling in a vat of chemical waste, again, and reversed his maniacal personality. However, Harley needs the mad Joker's mind back to help her defeat Dr. Psycho's Parademon army. So she brings him back, and at first he's annoyed that he spent six months with a new girlfriend, Bethany, and her kids. 
But after he and Harley work together, he realizes that he did actually love Bethany and misses his life with them. He then decides he's going to still be a serial-killing Joker, but with a family he loves. Something to fight for, he said.
This is where Harley and Joker's new relationship dynamic comes in. Throughout Episode 11, Harley and Joker work together, and by the end, they don't hate one another. The bad blood from before is gone, and in its place is mutual respect or, at least, indifference. 
This is the first iteration of Harley and Joker that actually has a decent, platonic relationship
The biggest evidence that things have shifted between them is the fact that the Joker is giving Harley Quinn relationship advice. She told him everything about her and Ivy, and how Ivy doesn't feel safe giving her heart to Harley. As Jack, the regular human bartender, he gave great advice. But even as the Joker, he's rooting for her to go get the girl. And fans love it. 
Twitter use @jokervscarecrow wrote, "I think the Harley Quinn Animated Series kinda got to a point where Joker and Harley became friends, which is nice 'cause 1) IT HAS NEVER BEEN DONE…"
User @MsDarkShadow666 wrote that they liked Episode 11's Harley and Joker scenes. "Didn't expect that! It's refreshing to see them not in a relationship and Joker being like "Go get your girl" they wrote.
Other fans were also shocked by this turn of events because, again, this isn't a version of Harley and Joker we've seen before. It's kind of sweet, if you forget about the horrible things he's done to Harley in the past. And it's just one more Harley Quinn and Poison Ivy shipper in a growing majority. Sorry to Kiteman, but if the Joker got his way, Harley and Ivy would run off into the sunset. Only the season finale will tell if that's the case.