'Harley Quinn' Composer's Favorite Finale Moment Was The Only Piece He Didn't Write — Jefferson Friedman EXCLUSIVE
Harley Quinn had a stellar Season 2 and propelled Harley's evolution as a character and now-burgeoning antihero. The DC Universe adult animated show has pushed her to grow and have epic battles, and fans have enjoyed it. The show's composer, Jefferson Friedman, talked to Showbiz Cheat Sheet about his favorite moment in the finale, and it's probably everyone else's too. [Spoiler alert: MAJOR spoilers ahead for the Harley Quinn Season 2 finale].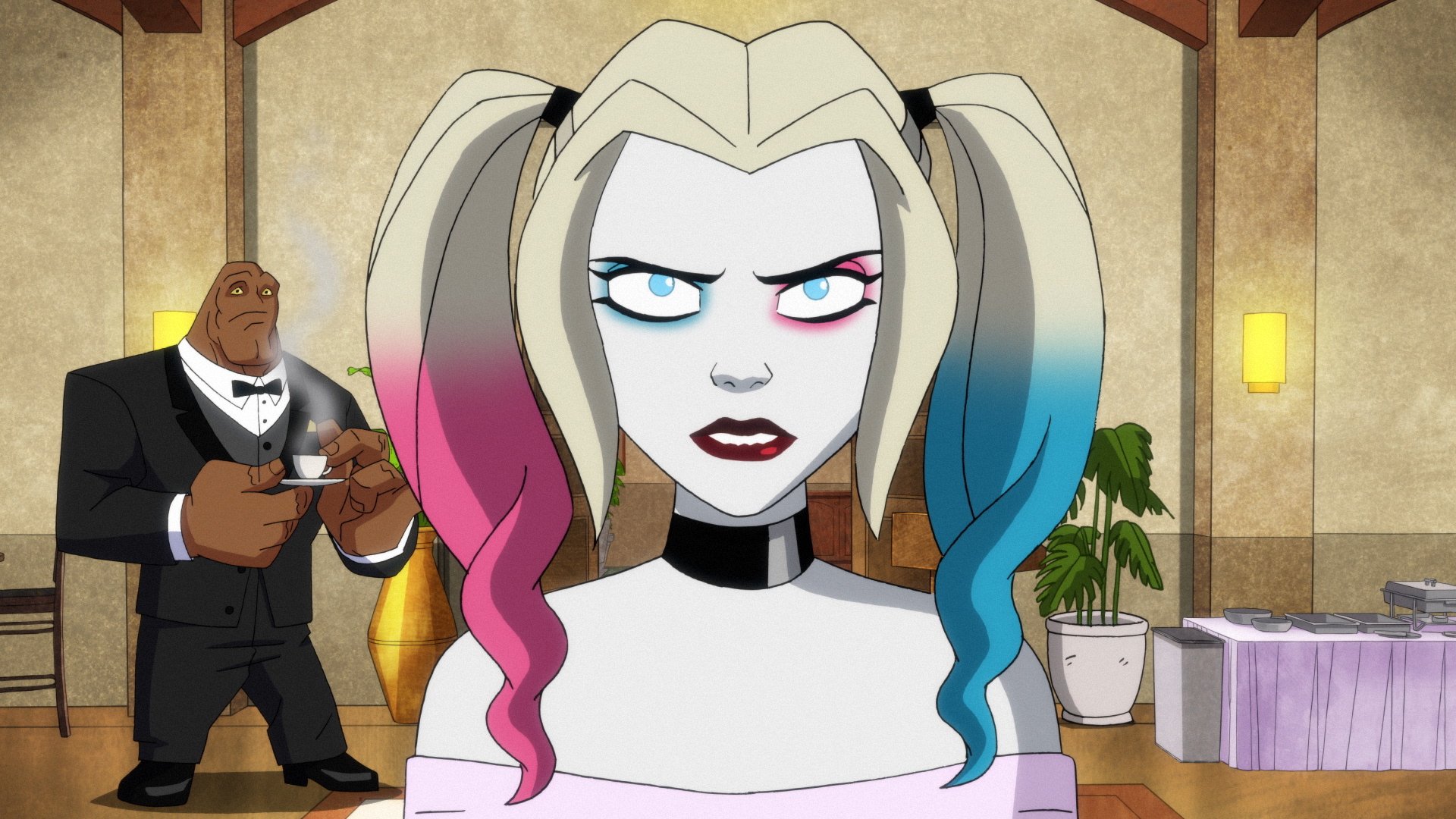 The Season 2 'Harley Quinn' finale had so much action
As we've seen so far on the show, Harley Quinn doesn't shy away from a good action sequence. So the Season 2 finale was no different. In an effort to bust all of the villains at Poison Ivy's wedding, Commissioner Gordon ambushes it, after disguising the police up as vendors.
While he seems to have the upper hand at first, mostly due to the fact that he switched all the flowers out with plastic ones so Ivy couldn't use her powers, he doesn't win in the end. Thanks to Harley Quinn having a bit of foresight from a manipulated tip-off from Two-Face, she's prepared. What ensues is a major battle between the supervillains there and the SWAT team outside.
Composer Jefferson Friedman's favorite music moment from the finale isn't a piece he wrote
Friedman already knew that the season finale would have a pretty major battle scene based on the fact that this is what the season was boiling down to. And Ivy's wedding disaster was the perfect setting for this.
"Obviously the end of the final episode is huge," Friedman says. "Because, if the end of the final episode isn't huge, what have we been doing for the whole first two seasons."
For that final, violent battle to close out Season 2, Friedman wanted a classical aria that would give the scene an "epic, giant, huge feeling" to it. The rest of the series has used punk-rock infused music for such scenes, but this just called for something different. It also gave Clayface a moment to show off his dramatic chops.
"It's the one thing on this show that I didn't write. And it's an opera aria," Friedman says, talking about the song "Cielo e Mar" that's playing over the fight scene. "It's a John Wick-style action sequence with big opera music playing in the background. And it was produced by me."
"Cielo e Mar" was chosen for its easier access when it came to usage of the piece, but Friedman still created his arrangement, the one heard in the finale.
"As a composer, these first two seasons is the closest thing I have ever written to an opera… in the sense that all the characters have their themes that recur," Friedman says. "And obviously the scope of it and all of that. So, I think that that's part of the reason why we decided to use this already-existing program."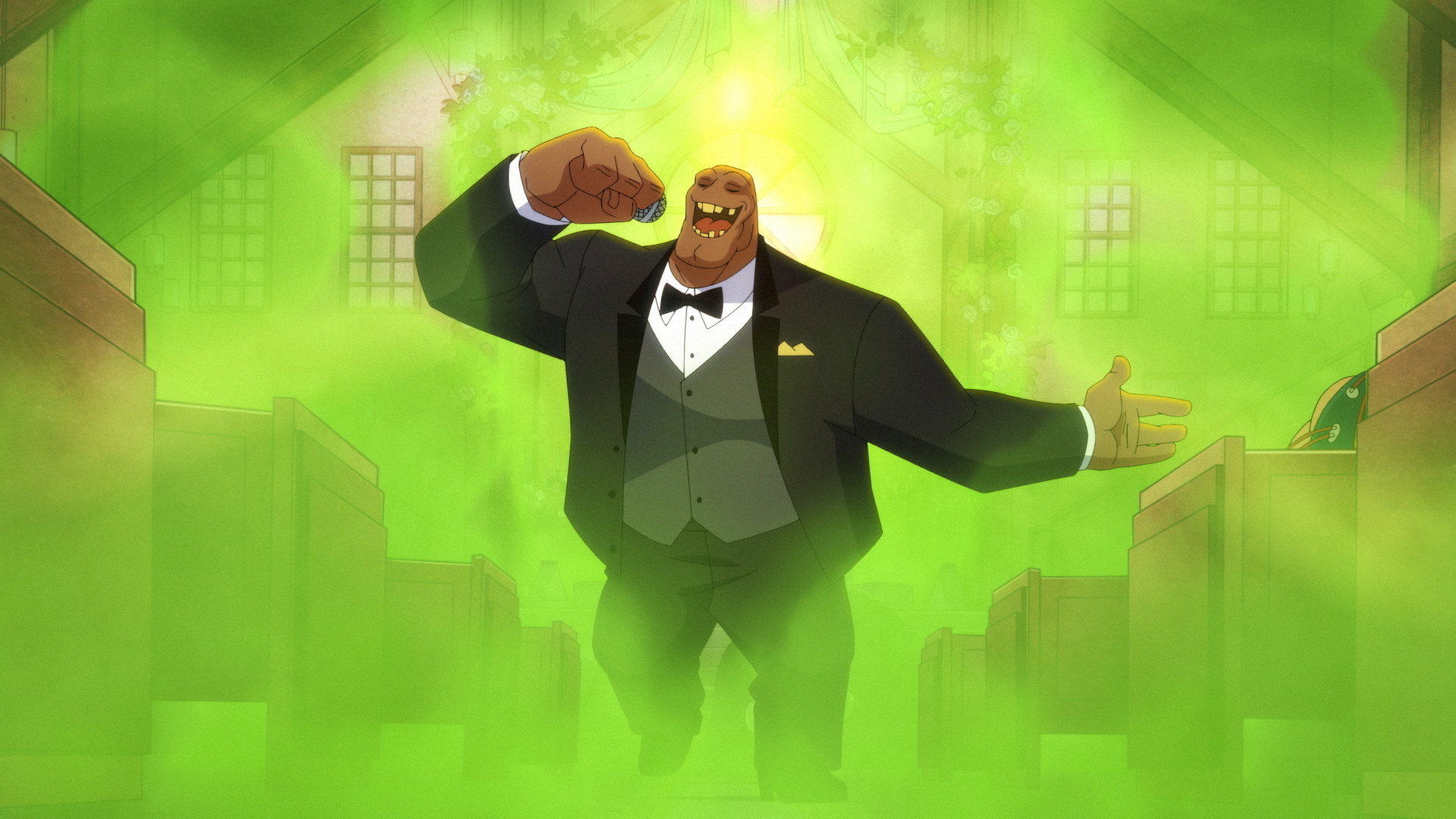 If the series gets a third season, expect a musical episode
Friedman has taken great care sculpting the musical persona for these characters, just adding to the depth the writing on the show has already given them. From Harley's personal theme to Poison Ivy's, which was particularly hard for Friedman, the music on Harley Quinn is a much-needed aspect. And let's not forget Harley Quinn and Poison Ivy's love theme that made their many relationship revelations this season even more emotional. 
But if the series were to get a third season, Friedman says that there are talks about doing a musical episode. "As far as I know, that's still the plan," he says. "So fingers crossed."
It wouldn't be in a vacuum either; if a musical episode happens — the show has yet to be renewed — it will be apart of the narrative of the season. 
"If we do this musical episode, it would be part of the plot, in a way," Friedman says. "It wouldn't just be something that's out of thin air. You know, at least as far as I'm concerned, I would like for that episode not to be a stand-alone thing that has nothing to do with the plot."
After Harley and Ivy's getaway together, a third season needs to happen.