'Harley Quinn' Won't 'Straightwash' Harley and Poison Ivy's Relationship in Season 3; 'They've Been Through Enough'
'Harley Quinn' was a breakout hit series. It was renewed for a season 3 and fans don't need to worry about Harley and Poison Ivy's relationship.
After years of substantial flirting but few tangible relationship moments, Harley Quinn and Poison Ivy finally had their happy (semi) ending in the adult animated series Harley Quinn. They've been a tight-knit duo since the '90s, however, their bisexuality and love for one another have been downplayed in a ton of DC comic book runs. But fans of the show's couple shouldn't worry about that going forward. 
'Harley Quinn' showrunner promised that the show won't 'straightwash' Harlivy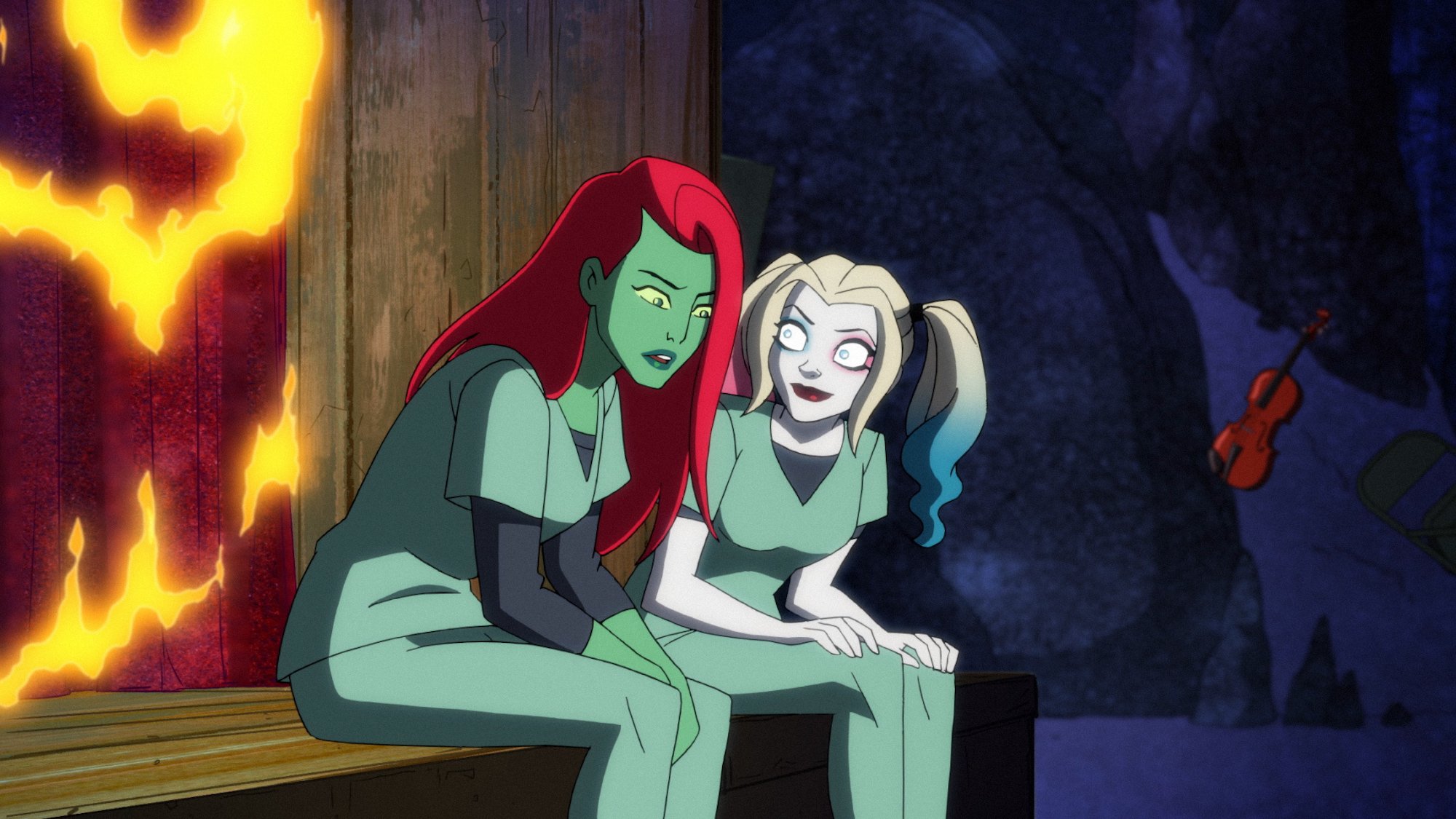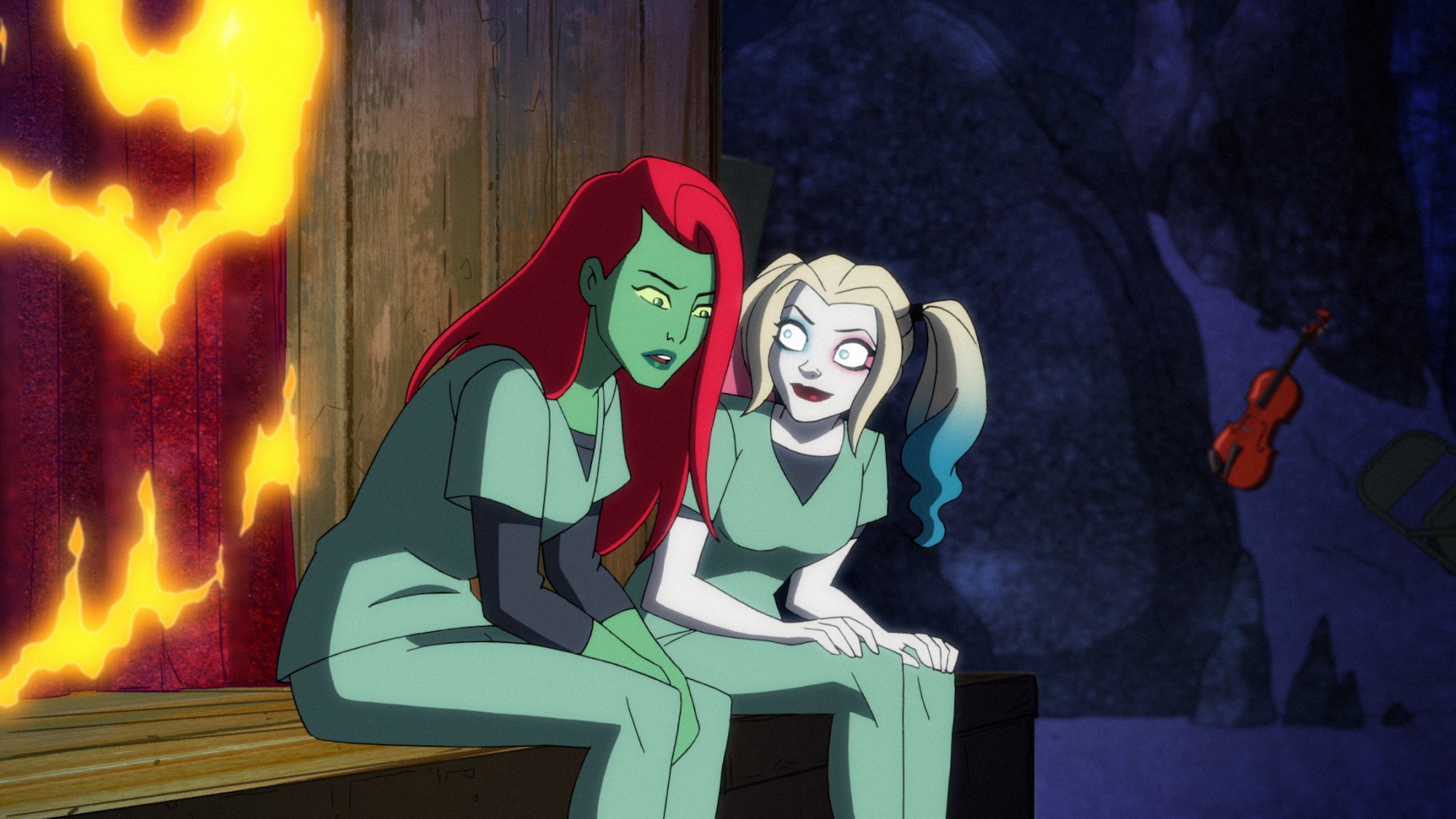 The showrunners for the series have been really open with fans on Twitter and other social media platforms about how much they love Harley Quinn and Poison Ivy (Harlivy, as the shippers call them). So when one fan asked if the two women will face a strain on their relationship in the upcoming season, Patrick Schumacker tweeted out that there won't be any "straighwashing" in the future. 
"There would not be a threat to Harley and Ivy's romantic relationship in a hypothetical third season," he tweeted on Aug. 18. This was before the series was renewed for a third season on HBO Max on Sept. 18. "They've been through enough in that department, and we want to portray their connection as pretty much unbreakable at this point."
Sure, the two have been through a lot on the show. Harley Quinn had a tough time getting over her abusive ex (the Joker) and Ivy was in relationship with Kite Man. Plus, Poison Ivy had an issue with trusting Harley with her heart. But what Schumacker is probably referring to (as well) is the erasure of the couple in the comic books. 
The couple's relationship has been erased or changed in some comic book runs
As stated above, Harlivy has been a strong pair since the '90s show, Batman: The Animated Series. That's when Harley Quinn was first introduced in a non-comic book form, and it's where she and Ivy bonded over heists. They've always been very close, with base-level flirting and whatnot, sometimes even more. It wasn't until Harley Quinn and the Gotham City Sirens that Ivy's feelings come out. From then on, the two went on vacations together, hinted at being girlfriends, and even got married in the Injustice 2 comics. 
However, the two are more apart than they are an item. Throughout their various comic book runs, Harley is often getting over the Joker or trying to get back with him. And then when she's not, the comics don't really put the two together as a romantic couple. Now, there isn't a problem with authors exploring other love interests or pairings for the two, or trying to develop a fan-favorite relationship like Harley Quinn and the Joker (even though he is abusive). However, when it seems like writers ignore how obvious Harlivy is, it becomes very grading for fans. 
Basically, both are canonically bisexual and are also canonically in love, but the comics keep them apart more often than not. So it's no wonder fans are worried the same could happen in the adult animated series. 
Going forward, the show will keep them together and make them grow as a couple
But, again, worry not. Schumacker's assurance is great, but it's also not the first time the creators of the show have promised not to break Harlivy up. 
In an interview with SyFy Wire in June, Schumacker and Justin Halpern (also co-showrunner) said that the obstacles in upcoming seasons will only build on Harley Quinn and Poison Ivy's relationship, not make them backtrack. 
"Any stakes that we want to build into the season moving forward are not going to involve [the question of] 'Will they be able to stay in a relationship?'" Schumacker said; "They're going to be a couple."
Halpern said that they won't make the audience feel like Harley and Ivy are on a thin line. There will be conflict and drama, but they'll face it all as girlfriends. 
"It's much more interesting to do a show about how you navigate these very different personalities being in a relationship," Halpern said. 
Unfortunately, bisexual characters get the short end of the stick a lot in television and media. But with this Harley Quinn and Poison Ivy, it doesn't seem like fans have to worry.