Harrison Ford Was '1 Step Away From Joining a Jesuit Monastery' After Working With Jim Morrison and the Doors
Harrison Ford said he nearly joined a Jesuit Monastery after working with Jim Morrison and the Doors — learn more.
Harrison Ford is one of the most iconic actors in Hollywood, a man who has played major roles in franchises like Star Wars and Indiana Jones. Ford is widely considered to be one of the most beloved performers around, and even at the age of 79, he's still going strong.
However, long before Ford was a big-name actor, earning critical and fan acclaim, he was a working-class man just trying to make ends meet. While some devoted Ford fans know that he worked as a carpenter before making it big as an actor, few probably realize that he actually worked as a roadie for the iconic rock band the Doors.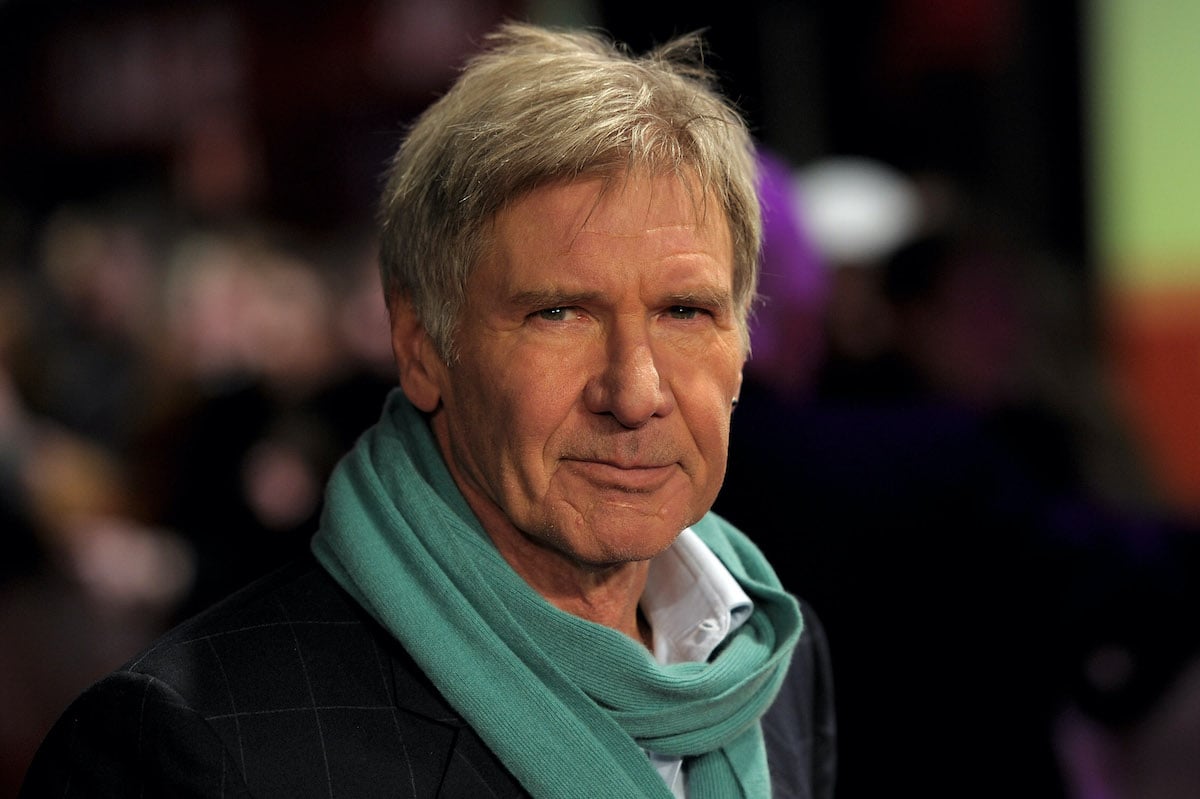 How was Harrison Ford connected to the Doors?
Harrison Ford was born in Chicago, Illinois, in 1942. Raised in a working-class family, Ford felt drawn to acting at an early age, working in summer stock and taking drama classes. In the '60s, Ford moved to Los Angeles to start his film career, but for the first few years, he landed only bit roles in small productions. To earn extra money, Ford turned his attention to other pursuits, all while working on his acting career. He became a carpenter, building offices for studio executives during the day and auditioning for movies in between gigs.
In 1968, Ford was working as a carpenter when he accepted a job working as a roadie and assistant filmmaker for the rock band the Doors. According to Far Out Magazine, Ford was enlisted as a second unit cameraman for a concert film featuring the band, an experience that gave him an in-depth look at the rock and roll lifestyle. As Ford later recalled,
"I worked on a road tour film of The Doors, we went around for about a week and a half. A concert tour. When it was over, I was one step away from joining a Jesuit monastery. I thought it was cool, I thought it was hip, but I couldn't keep up with those guys. It was too much."
When did Harrison Ford land his big breakout role?
Ford joked about his skills as a camera operator, noting "I was part of the camera crew, second camera. I don't think any of it was in focus [laughs]. Not a bit of it. Those were the old days." Fortunately for fans, footage of that time in Ford's life exists, with sites like Quora featuring one particularly iconic photo of the actor alongside legendary singer Jim Morrison. 
Ultimately, it would be a few more years before Ford made it big in Hollywood. His first memorable role was in the George Lucas-directed 1973 movie American Graffiti – and just four years after that, he was cast as Han Solo in Star Wars, one of the biggest blockbusters of all time.
At the time, Ford was working as a carpenter in an area adjacent to where Lucas worked. As the actor later described it,
"I was working on an elaborate portico entrance to Francis Ford Coppola's offices, working as a carpenter when George walked in with Richard Dreyfuss to being the first of the interviews for Star Wars. Somehow that rang a bell with George, and I became, eventually, Han Solo."
Harrison Ford is now a wildly successful actor
Of course, Ford's role in Star Wars was just the gateway to a career that has been incredibly successful. Over the decades, he has appeared in movies such as Blade Runner, Patriot Games, What Lies Beneath and Presumed Innocent. One of the most popular action stars of all time, Ford is still a working actor to this day and is currently developing a brand-new Indiana Jones film.