Harrison Ford Remembers Working With Sean Connery on 'Indiana Jones'
Harrison Ford is reflecting on the time he spent working with Sean Connery on Indiana Jones and the Last Crusade. The Star Wars actor paid tribute to his co-star and on-screen father after Connery's death on Oct. 31 at age 90. He recalled what it was like to film the famous motorcycle chase scene in the third installment of the Indiana Jones franchise. 
Harrison Ford reflects on how he made Sean Connery 'squirm'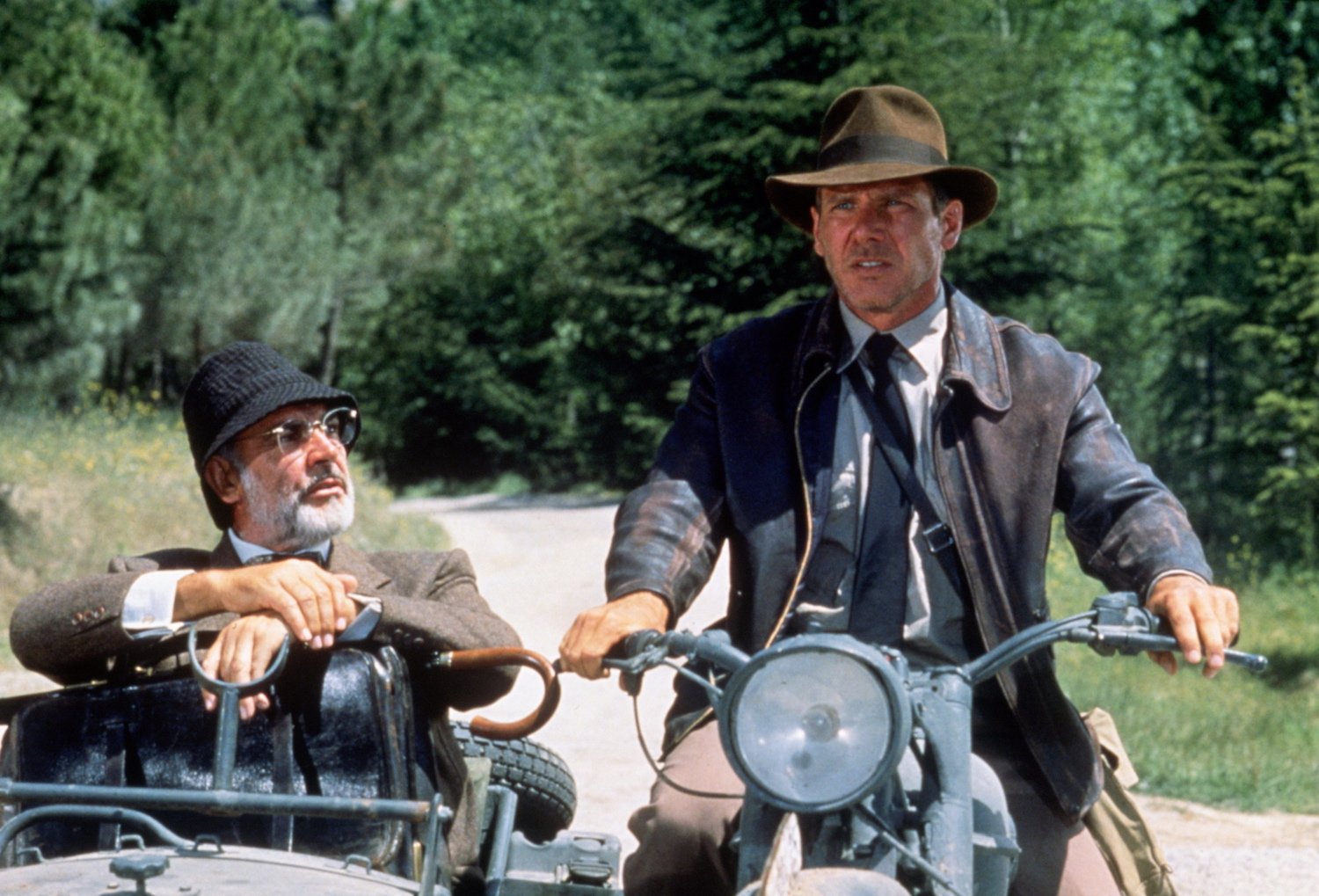 RELATED: Sean Connery's James Bond Movies Ranked
While Connery may be best remembered for playing James Bond in seven movies between 1962 and 1983, many younger filmgoers were first introduced to the actor in the third Indiana Jones film. He played Henry Jones Sr., the father of Harrison's Ford's title character in the 1989 movie. When the elder Jones mysteriously disappears while hunting for the Holy Grail, Indiana sets out to rescue him — and keep the Grail out of the hands of Nazis. 
In a statement shared with the Hollywood Reporter, Ford looked back on one of the movie's most iconic sequences, when Indiana and his father escape via motorcycle from the castle where they've been imprisoned.
"He was my father … not in life … but in Indy 3," Ford said. "You don't know pleasure until someone pays you to take Sean Connery for a ride in the sidecar of a Russian motorcycle bouncing along a bumpy, twisty mountain trail and getting to watch him squirm. God we had fun — if he's in heaven, I hope they have golf courses. Rest in peace dear friend."
Harrison Ford explained why casting Sean Connery in 'Indiana Jones' worked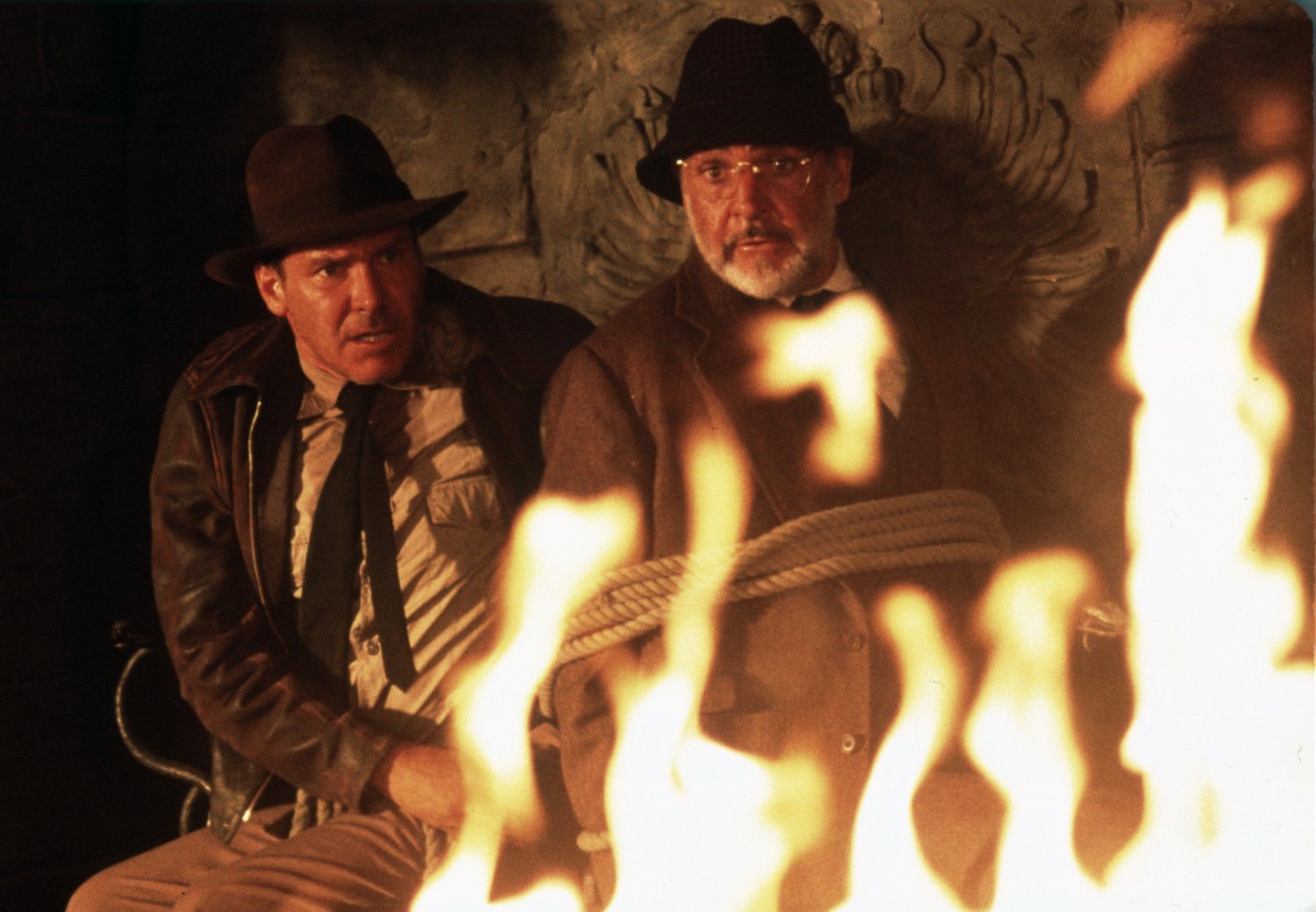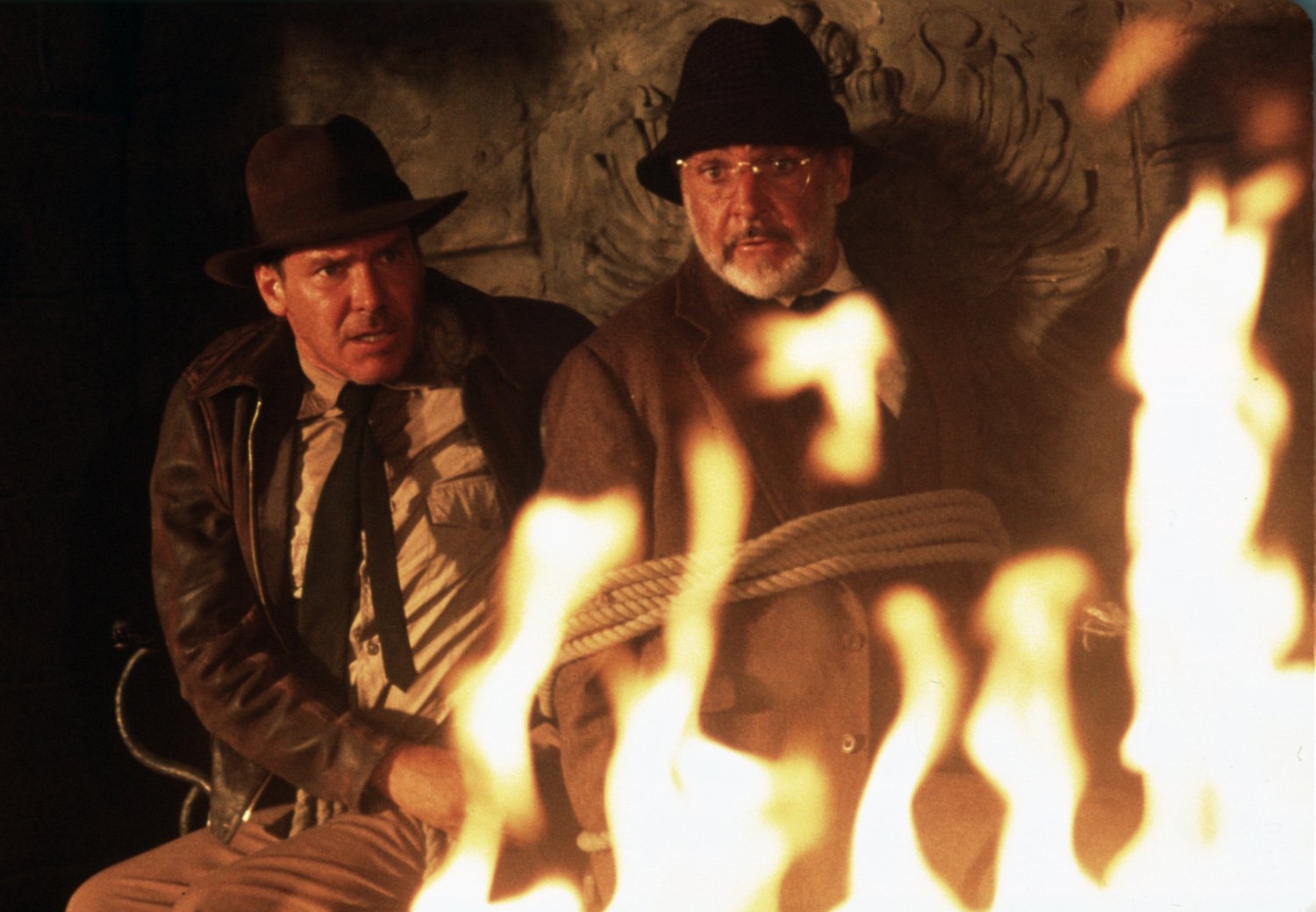 RELATED: Harrison Ford Says 'No One' Can Play Indiana Jones, Not Even Chris Pratt
In an interview conducted when Indiana Jones and the Last Crusade was released (via Entertainment Tonight), Ford said he was excited to have the chance to work with Connery. He also explained why he thought casting the other actor as Indiana's father was particularly inspired. 
"There's some physical similarities, some similarities in style and attitude with Sean and I that I think works well for the characters," he said.
Despite the pair's wild adventures in the film, Ford noted that Indiana's sometimes prickly relationship with his dad was something many people could relate to.
"There's a vulnerability that everyone has with their father. It's unlike the vulnerability you have with everybody else," Ford said. "There's a real ring of truth to the relationship between Indiana Jones and his father."
George Lucas says Sean Connery 'left an indelible mark'  
George Lucas, who created the Indiana Jones character, also reflected on Connery's passing. The Scottish actor "left an indelible mark in cinematic history," Lucas said in a statement. "He will always hold a special place in my heart as Indy's dad," he added. 
"With an air of intelligent authority and sly sense of comedic mischief, only someone like Sean Connery could render Indiana Jones immediately into boyish regret or relief through a stern fatherly chiding or rejoiceful hug," he went on to say. "I'm thankful for having had the good fortune to have known and worked with him. My thoughts are with his family."
Check out Showbiz Cheat Sheet on Facebook!