Harrison Ford Wants 'Indiana Jones 5' to Be More Like the Marvel Movies
Harrison Ford has once again talked up the upcoming 'Indiana Jones 5.' Now the star says he hopes the new movie emulates Marvel movies.
For generations of moviegoers, Indiana Jones is one of the most indelible big-screen heroes of all time. Debuting in Steven Spielberg's 1981 classic Raiders of the Lost Ark, the character — and Harrison Ford's performance as him — has endured as few other action heroes have. No wonder Spielberg, Ford, and series creator George Lucas have continued to revisit him.
Ford went on to star as the professor-adventurer three more times in 1984, 1989, and 2008. That last release, Indiana Jones and the Kingdom of the Crystal Skull, faced a fair amount of backlash from critics and fans. Yet, Spielberg and company are still determined to make at least one more Indiana Jones film. And they're looking for inspiration in a surprising place.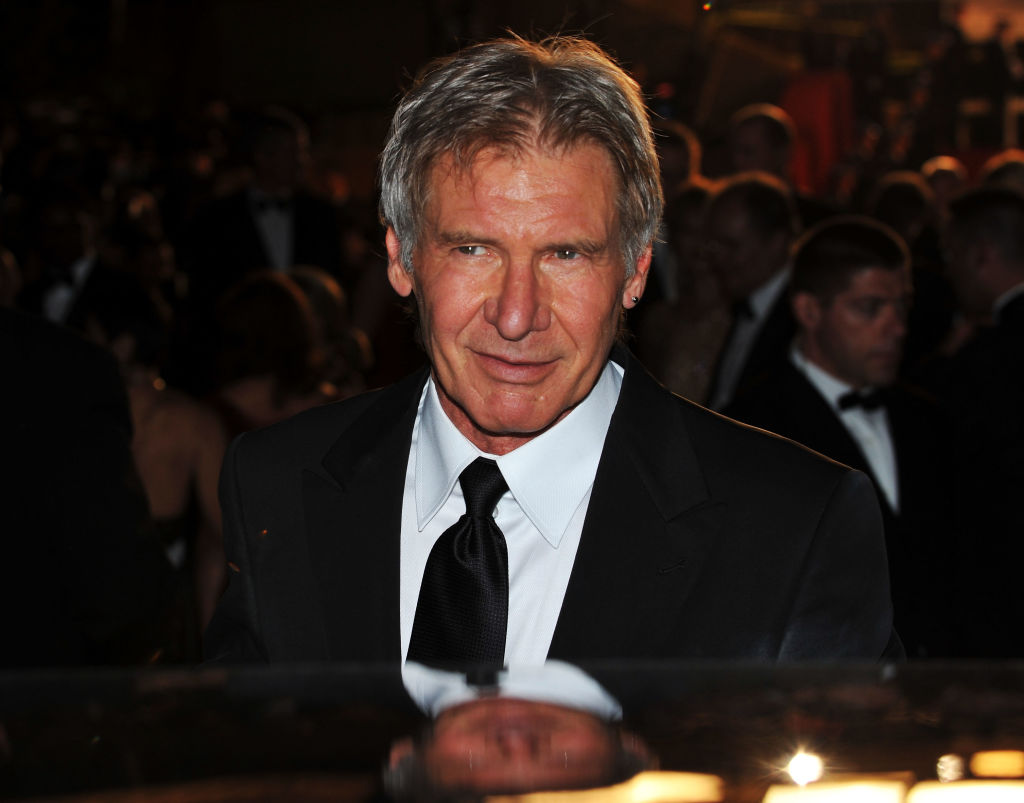 Harrison Ford is coming back for one more 'Indiana Jones'
For more than a decade, Lucas, Spielberg, and Ford have fielded questions about a fifth film. But thanks in part due to the response to the previous entry, its development has taken much longer than expected. Rumors have involved potential recasts or handing the franchise over to Shia LaBeouf's Mutt Williams. Yet, Spielberg, Ford, and company are steadfast in staying true to previous installments.
As it now stands, the untitled Indiana Jones 5 will once again star Ford, though little else is known. Screenwriter David Koepp is returning to craft the story, with Spielberg directing. And LaBeouf is confirmed not to return for the film. Seeing as Karen Allen's return was one of the few crowd-pleasing elements of Crystal Skull, we imagine the creative team hopes to bring back Marion Ravenwood.
Will 'Indiana Jones' be more like the Marvel movies?
Despite its long road to production, the fifth Indiana Jones film remains in play. However, fans are still concerned whether the film can reach expectations, especially since Ford is 77 years old. In a recent interview with HeyUGuys, the actor assured fans the new Indiana Jones won't happen until everyone is confident in it.
"I don't really want to give them what they want to see, I want to give them something they didn't anticipate. They are used to a degree of disappointment when you revisit. Certainly, the Marvel movies have made a spectacular example of a success that worked the other way around. They killed it! Well, we're not going to make another Indiana Jones unless we are in a position to kill it. We want it to be the best. We've got some scheduling issues and a few script things to do but we are determined to get it right before we get it made."
Even Marvel's harshest critics have to admire how its films have fostered audience goodwill. For more than a decade, the Marvel Cinematic Universe has raised and (mostly) met expectations. The phenomenon that was Avengers: Endgame attests to that. With the pressure on Indiana Jones 5, the filmmakers should take notes on how to deliver a truly epic adventure.
Could Harrison Ford join the Marvel Cinematic Universe?
Speaking of the MCU, Ford clearly admires what Marvel Studios head Kevin Feige has accomplished. So why not bring Ford over to the MCU? After all, both Marvel and Indiana Jones' and Star Wars' Lucasfilm are owned by Disney. Ford is already in the family, and with Mickey Mouse's bottomless budget, surely the studio can match Ford's salary demands.
Of course, we wouldn't expect Ford to commit to a string of films. But the MCU has made a habit of signing on veteran movie stars for one-off roles. Kurt Russell, Annette Bening, Robert Redford, Glenn Close, and Tommy Lee Jones have all appeared at one point or another. Adding Ford to its growing A-list cast would be huge for the MCU, given the influence of Ford's work.