'Harry & Meghan: Escaping the Palace': Premiere Date, Cast, and More Details About Lifetime's Latest Royal Family Movie
Prince Harry won't back down when his family is threatened — even if it means a break with his powerful relatives, as seen in a new teaser for Lifetime's third movie about the British prince and Meghan Markle.  
"I will do everything in my power to keep my wife and son safe," Harry says in the clip for the film, which premieres Labor Day weekend. 
'Harry & Meghan: Escaping the Palace' airs Sept. 6
Lifetime chronicled Harry and Meghan's courtship in 2018's Harry & Meghan: A Royal Romance. A follow-up movie about their first year of marriage, Harry & Meghan: Becoming Royal, aired in 2019. Now, the network is tackling the darker side of the controversial royal couple's life in its latest made-for-TV flick, Harry & Meghan: Escaping the Palace. It premieres Monday, Sept. 6. 
What is 'Harry & Meghan: Escaping the Palace' about?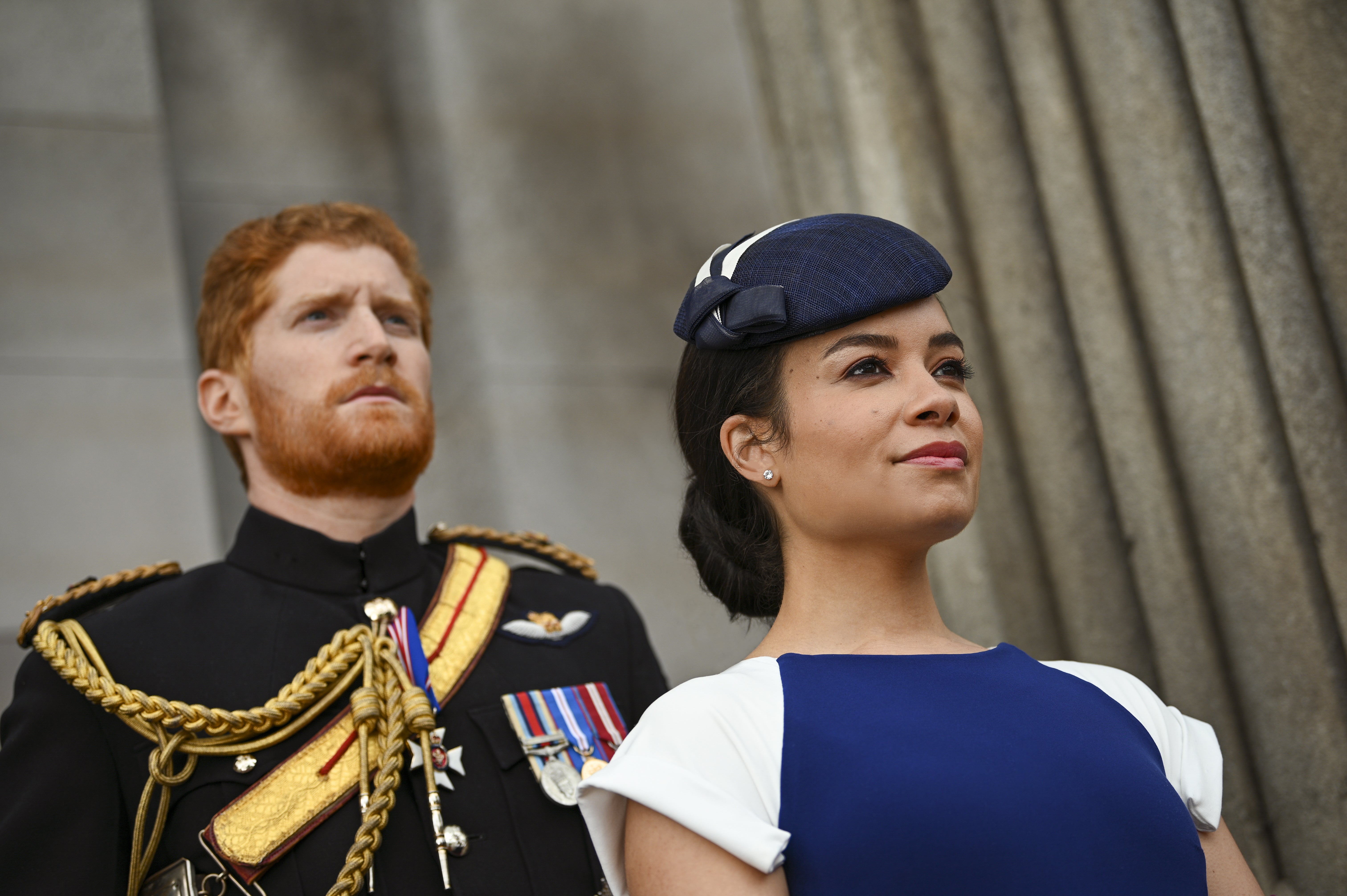 In Harry & Meghan: Escaping the Palace, the Duke and Duchess of Sussex find themselves at odds with his powerful relatives — and reconsidering their future place in the royal family. 
The movie will explore Harry and Meghan's decision to leave the U.K. and make a new life for themselves in America. It covers Meghan's growing isolation within the royal family, the press attacks against the couple, and Harry's fear that the forces that contributed to the death of his mother, Princess Diana, would also claim the lives of his wife and son. 
"I will not be bullied into playing a game that killed my mom," he says in the teaser. 
Later, Harry begins to question the intentions of those around him. 
"They're making out that we're not part of this family," he says. 
"My brother is the problem," William says in another clip from the movie shared on Twitter. "The monarchy is at stake."
The movie also appears to recreate the Duke and Duchess's blockbuster interview with Oprah, which took place earlier this year. 
Who will play Harry and Meghan in the latest Lifetime movie?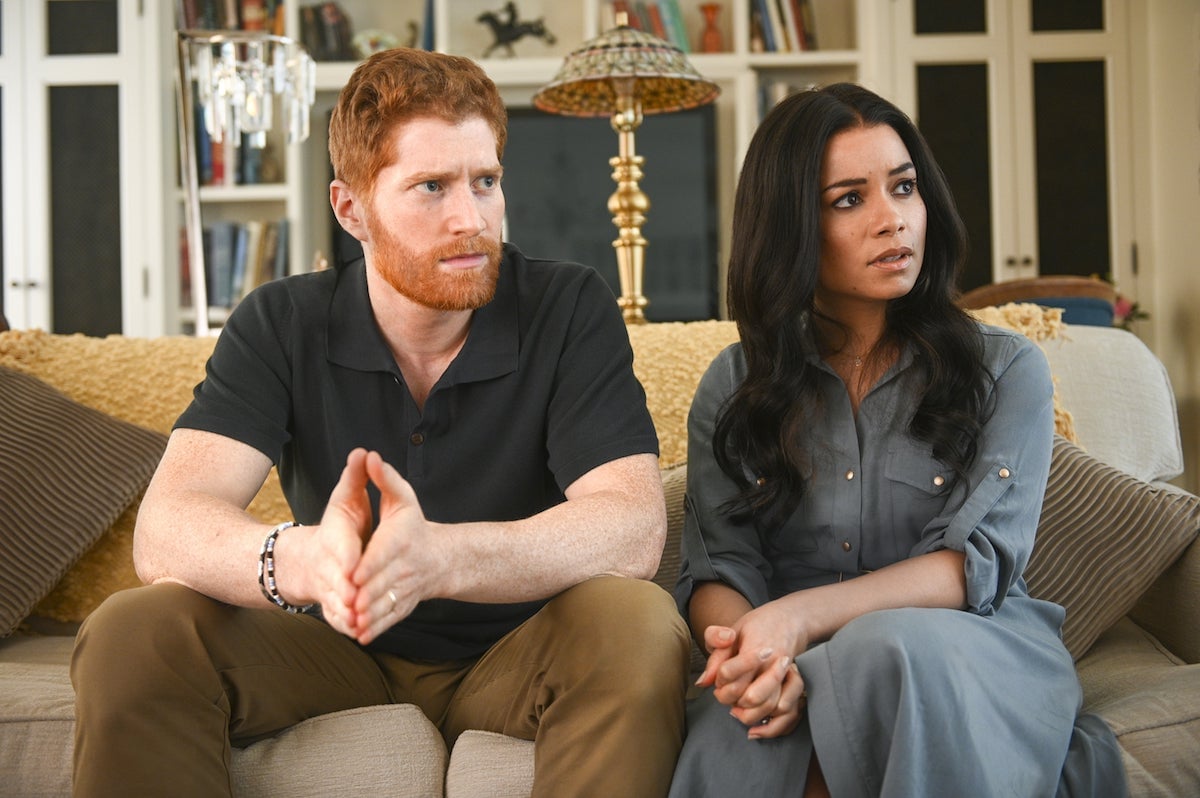 Lifetime's third movie about the royal couple will also feature a third set of actors portraying the prince and his wife. This time around, Sydney Morton steps into the role of Meghan, while Jordan Dean plays Harry. (Meghan was played by Parisa Fitz-Henley and Harry by Murray Fraser in A Royal Romance; Charlie Field played the Duke of Sussex and Tiffany Smith portrayed the Duchess of Sussex in Becoming Royal.) 
Jordan William plays Prince William and Laura Mitchell is the Duchess of Cambridge in the new movie, while Maggie Sullivun plays Queen Elizabeth. Stephen Coulter is Prince Charles. 
Harry & Meghan: Escaping the Palace airs Monday, Sept. 6 at 8 p.m. ET on Lifetime. 
Check out Showbiz Cheat Sheet on Facebook!