A 'Harry Potter and the Deathly Hallows' Deleted Scene Saw Harry Get Closure on His Childhood
The conclusion of the Harry Potter film franchise saw the titular character defeat Voldemort and avenge his parents' deaths. But in a deleted scene from Part 1, Harry Potter also finds closure on another difficult chapter of his childhood. 
Harry, Ron, and Hermoine leave home for battle in 'Harry Potter and the Deathly Hallows Part 1'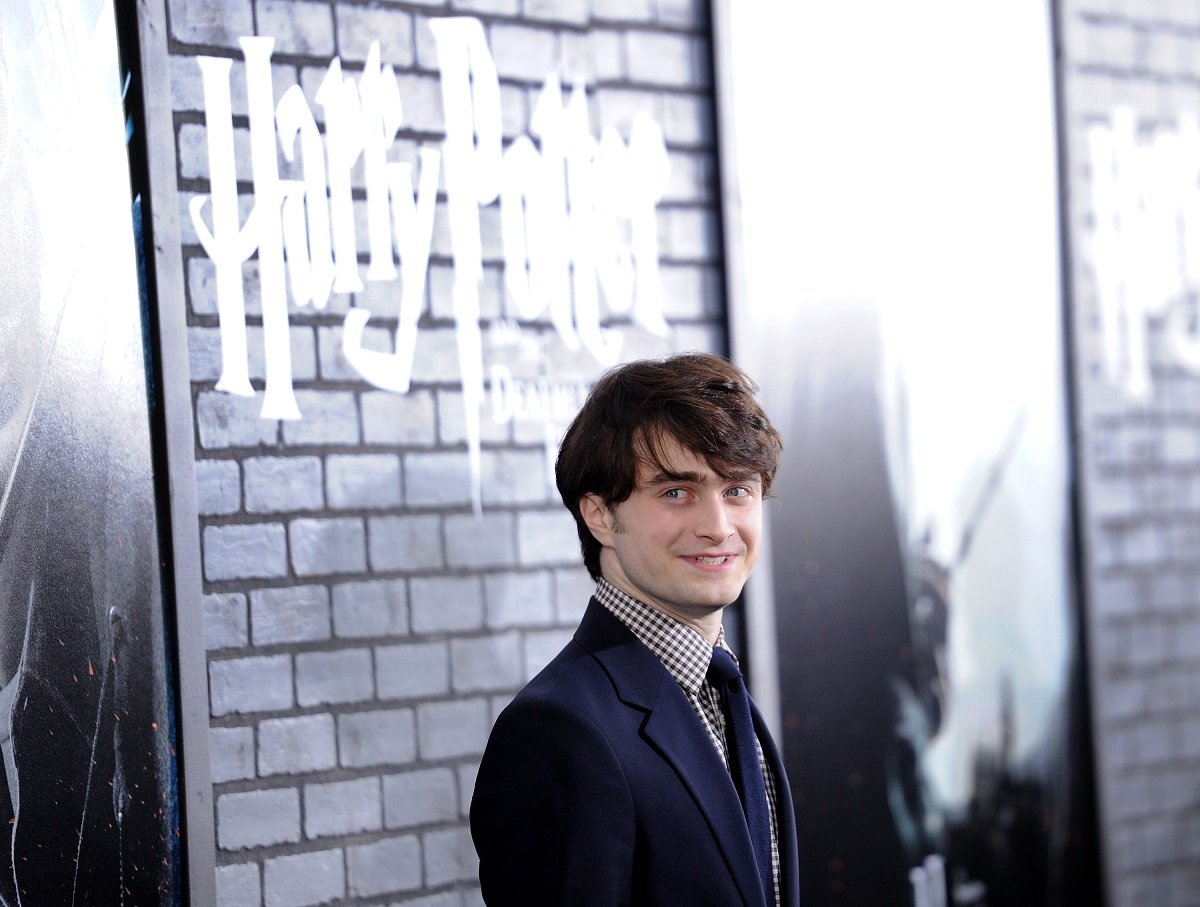 Harry Potter and the Deathly Hallows — Part 1 begins with Harry (Daniel Radcliffe), Ron (Rupert Grint), and Hermione (Emma Watson) leaving their homes as they set off to find the remaining Horcruxes to fight Voldemort and his Death Eaters.
With the battle to come, the Dursleys are forced to leave their Privet Drive home in a rush. Harry watches them load the car from his upstairs bedroom window. And before they drive off, Dudley (Harry Melling) is heard questioning his dad Vernon (Richard Griffiths) about the abrupt move. 
The Dursleys scene ends there. And the next scene opens at the Weasley home.
Harry says goodbye to the Dursleys in a deleted scene from the movie
The first book and first movie of the Harry Potter franchise establish the fraught relationship Harry has with the Dursleys. This uncle and aunt, Vernon and Petunia (Fiona Shaw), have always treated him like a nuisance. And his cousin Dudley bullied him throughout their childhood. 
But in the books, Dudley seems to change for the better after seeing his flaws via the Dementors and being saved by Harry. Vernon and Petunia also seem to regret how they treated their young nephew. 
A deleted scene from Harry Potter and The Deathly Hallows — Part 1 reflects those pivotal Dursley moments. It starts with Harry watching the Dursleys pack up their car to leave the Privet Drive home. 
Harry meets Petunia in the empty living room, where she agrees he must defeat Voldemort and mourns the death of her sister. "You didn't just lose a mother that night in Godric's Hollow you know," she tells Harry. "I lost a sister."
As he walks out to see them off, Dudley asks why Harry isn't coming along. Vernon suggests Harry doesn't want to go, to which Harry quips he's just a "waste of space." 
Vernon looks almost ashamed. But being a proud arrogant person, he brushes it off. 
Defiantly eyeing his dad, Dudley walks over to Harry and tells him he is "not a waste of space." As he walks back to the car, Harry says, "See you later Big D." 
The scene reveals that Dudley has genuinely changed and that he cares for Harry and is worried about leaving him behind. It also gives Harry closure on his childhood, as he's forgiven the Dursleys and accepted that he has to move forward. 
The deleted scene also sets up Harry Potter and Dudley Dursley's future relationship 
The Deathly Hallows deleted scene offers some closure on Harry and the Dursleys' story. But it also reflects the future relationship between Harry and Dudley. 
According to J. K. Rowling, Dudley eventually marries and has children. And he makes it a point to keep in touch with Harry, Ginny, and their kids. 
"I know that after Dudley's brave attempt at reconciliation at the start of Deathly Hallows, the two cousins would have remained on 'Christmas Card' terms for the rest of their lives," Rowling wrote on her website. "Harry would have taken his family to visit Dudley's when they were in the neighborhood (occasions dreaded by James, Albus, and Lily)."