'Harry Potter': Aragog the Giant Spider Made Rupert Grint 'Uneasy'
Harry Potter brought us eight years' worth of high sorcery, fantastical beasts, and coming-of-age stories. Harry anchored the series as its heart, which blended moral lessons with themes of bravery, love, and even the horrific. Voldemort terrorized Hogwarts, but there were other frightening beings who left an impression on fans — and Harry.
One of them was Aragog the Acromantula, bestie of Hagrid. Behind the scenes, his puppet presence scared the daylights out of the cast, and for good reason.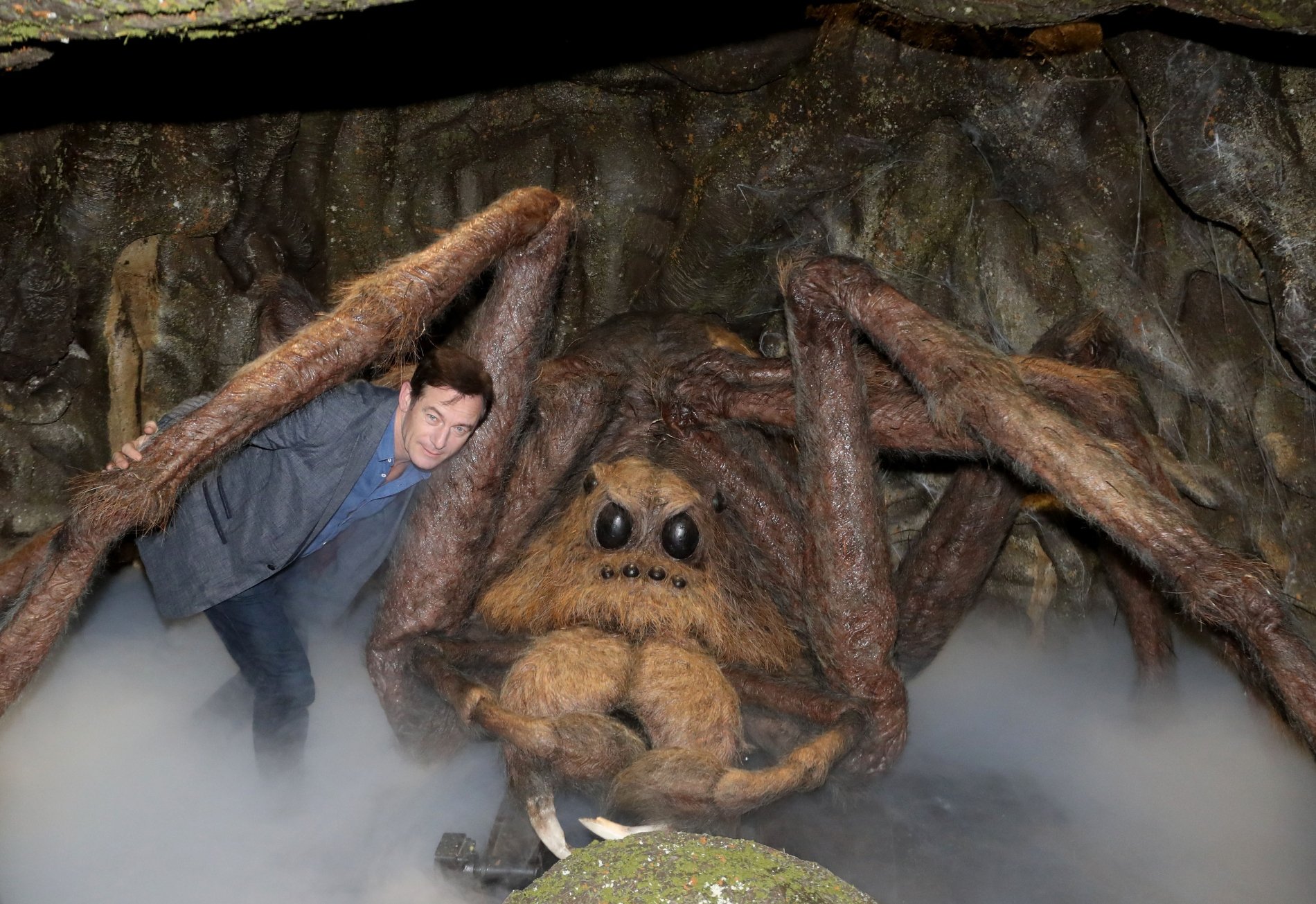 'Harry Potter' star Rupert Grint called Aragog 'massive'
Aragog hatched from an egg and secretly lived under Hagrid's care at Hogwarts until they were both kicked out. Exiled to the Forbidden Forest, he grew exponentially as Hagrid continued to fee him scraps. As fans know, he developed a taste for human flesh. Though he never tried to eat his friend, he did not extend that same grace to Harry and Ron. He tried to have his children eat them.
That fear that viewers saw on Ron's face was real, as Rupert Grint recalled seeing prop Aragog up close and personal. He discussed the films' awesome creatures in Creating the World of Harry Potter.
"I'm really scared of spiders, so I didn't know really what to expect. But when I saw Aragog, it was really scary because he was massive," said Grint.
"It really made me feel uneasy. I didn't like looking at it at all. We saw that scene in the cinema, they kind of added visual effects — all these kind of movie ones of the ground. I still can't watch that scene. Absolutely terrifying," he added, referencing the baby spiders.
Aragog was a mechanical creation
Believe it or not, Aragog was not a figment of CGI. Director Chris Columbus explained feeling intimidated about bringing the spider to life. "Aragog worked wonderfully in the book. It was the one creature in both books that we were all really terrified sort of terrified about designing, because a talking spider gets into cheesy territory," he said.
They purposely shot Aragog in darkness to avoid making him look silly. His appearance was based on wolf spiders, and his talking movements were completely mechanical. The mouth, pincers, and hairy legs were all expertly handcrafted. Daniel Radcliffe found it to be mortifying and took pains to stay far from Aragog.
The spider prop is now on display
In the movies, Aragog died, and Hagrid gave him an honorable burial. Out in the real world, he's chilling in London in his own display. Warner Bros. London offers visitors a chance to go into the Forbidden Forest at "The Making of Harry Potter" tour.
There, fans will find Aragog in his dark hideout hanging with some of his babies. Legend has it that his leg span stretched out to 18 feet. He's come a long way from the Chamber of Secrets.
For those who'd prefer to see him without the face-to-face interaction, simply stream the Potter movies on HBO Max. The entire collection is available on the platform, primed for The Philosopher's Stone's 20th anniversary celebration.