'Harry Potter': The Cast Rushed 1 Scene So Much They Had to Reshoot It
It's no secret that shooting a Harry Potter film was a huge undertaking. Not only are the eight films action-packed with massive cast and crews, but there's an enormous amount of work that is required to give the movies their magical qualities. Of course, some scenes were particularly tedious and time-consuming. In fact, there was one scene that was so challenging that it had to be reshot.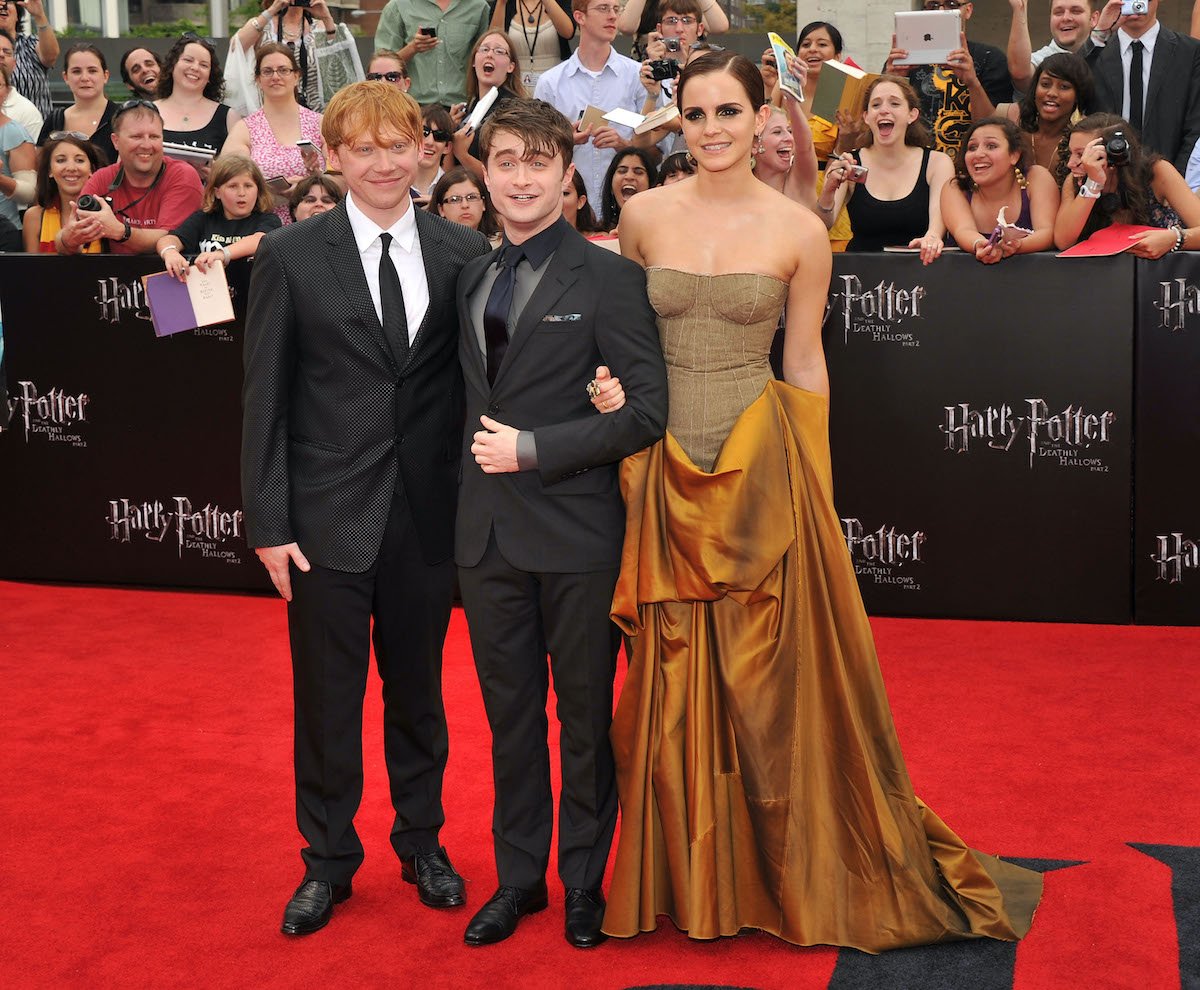 Fans of the Harry Potter movies know all too well how important King's Cross is. The train station serves as Harry's bridge between the muggle world and the wizarding world. Harry visits the station each year that he attends Hogwarts. Furthermore, he visits the station in his imagination in the eighth and final film and has an important conversation with Dumbledore. And, of course, King's Cross serves as the setting for the very last scene in the film franchise as Harry, Ginny, Ron, Hermione, and Draco all see their kids off to school.
Why shooting the final scene in 'Harry Potter and the Deathly Hallows – Part 2' was so challenging
Shooting the final scene in Harry Potter and the Deathly Hallows – Part 2 was particularly difficult for the cast and crew of the movies. Not only did the actors have to get to a heightened emotional state but, because the scene was filmed in a real-life train station, they were under massive time constrictions. Since real people needed to use the platform, shooting the scenes turned into a pretty rushed experience. So rushed, in fact, that scenes had to be reshot at a later date.
RELATED: 'Harry Potter': Emma Watson Kept These Three Props From Set
Daniel Radcliffe revealed that the original scene at King's Cross felt very rushed
"I think we just pushed ourselves too far too quickly to get that all done at King's Cross when the time constraints are so massive," Daniel Radcliffe recalled to Collider about shooting the final scene for the Harry Potter movies. "Because it's a train station; people actually need to use that platform. So we made it very hard on ourselves. So I think we're going to revisit it and have a slightly slower, more measured pace next time."
The final scene is the 'Harry Potter' movies had to be reshot
Continuing on, the Harry Potter star shared that he felt that shooting such an important scene, under those circumstances, meant that the cast and crew were placing unnecessary pressure on themselves. "I think we made it very hard on ourselves, because we shot it at King's Cross, for real," Radcliffe revealed. "And, you know, this time we'll be shooting it in Leavesden on a set because it's — We made it very hard on ourselves. To have to rush that sequence, and it's an important sequence, is not something that any of us want to do."
RELATED: 'Harry Potter': Emma Watson Spent Days 'in Tears' During 1 of the Movies
Fortunately, the reshoots for the memorable scene went a lot smoother. And while some fans of the Harry Potter movies aren't in love with the final scene from the films, at least the version that made it to the screen had better pacing than the initial shot.