'Harry Potter' Co-Stars Daniel Radcliffe and Robert Pattinson 'Have a Very Strange Relationship Now'
The Harry Potter movies paved the way for several big stars, including Daniel Radcliffe and Robert Pattinson. The British actors haven't worked together since. And Radcliffe admits the two have a pretty "strange" relationship now.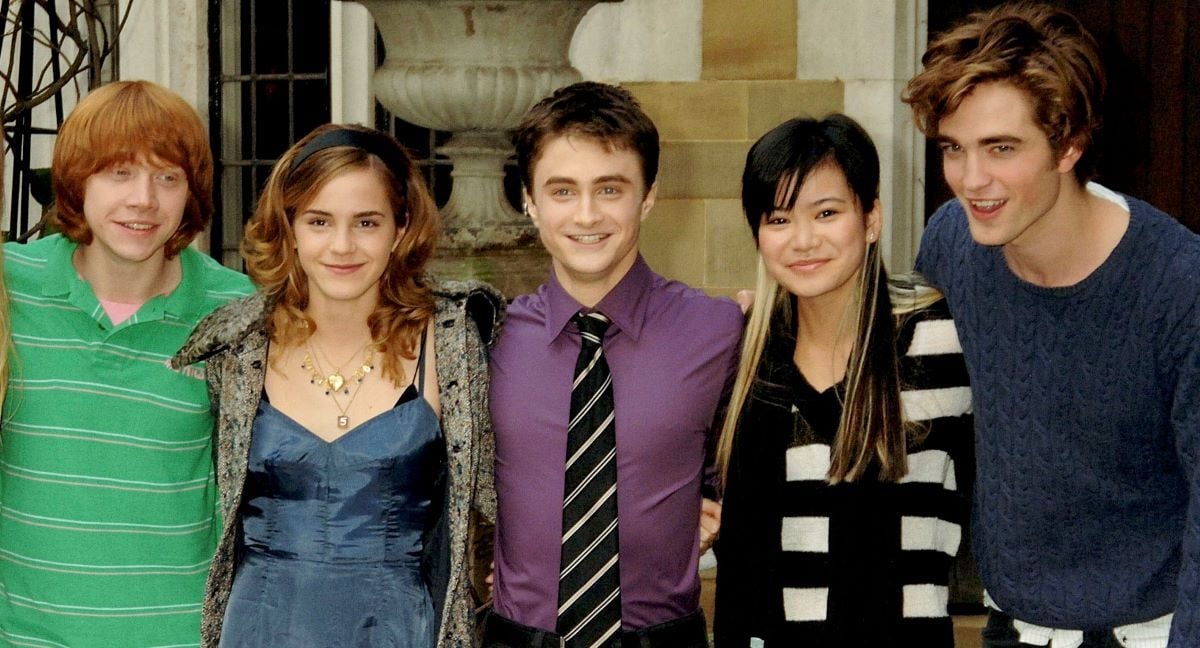 Robert Pattinson starred in the fourth 'Harry Potter' movie
Radcliffe is known for his role as the titular boy wizard in all eight Harry Potter films. Pattinson joined the franchise as Cedric Diggory in the fourth movie, Harry Potter and the Goblet of Fire, in 2005. 
Aside from the Harry Potter connection, Radcliffe and Pattinson have a lot in common. Both were born and raised in London in the late '80s. And both started acting at a young age. 
Pattinson still lives in London, but Radcliffe moves between London and New York City. 
Daniel Radcliffe says he and Robert Pattinson have a strange relationship
In a recent appearance with The Jonathan Ross Show, Radcliffe revealed that he wasn't very close to Pattinson while filming Harry Potter and the Goblet of Fire. But shortly after the final Harry Potter movie was released, he saw a billboard for Twilight and recognized Pattinson immediately. 
"I was in New York about to do Equus, and I was on the Westside Highway, and I turned around and saw this billboard, and I was like, 'What, I know that guy!'" Radcliffe said. "I hadn't heard of the Twilight books at the time; I hadn't been aware of that phenomenon."
Radcliffe said that he and Pattinson hadn't kept in touch. So they end up communicating through their public appearances. 
"So yeah, it's odd," Radcliffe admitted. "We have a very strange relationship now where we basically only communicate through journalists. We haven't seen each other in ages —  Because everyone assumes we're kind of great mates. But I've met him, he's a lovely guy when I worked with him."
Radcliffe joked that a Harry Potter wizard could easily destroy Twilight vampires any day. "Oh yes," he quipped, "there's no question."
Danielle Radcliffe and Robert Pattinson are enjoying success post 'Harry Potter'
The Harry Potter films undoubtedly served as a catalyst for both Radcliffe and Pattinson's acting careers. Radcliffe has appeared in several projects since, including the TBS comedy Miracle Workers and the Broadway production of The Lifespan of a Fact. The actor's next film, The Lost City, stars Sandra Bullock and Brad Pitt and will premiere in April 2022.
Pattinson famously portrayed the brooding romantic vampire in the blockbuster Twilight franchise from 2008 to 2012.  He appeared in films like Tenet and The Devil All the Time. And he is currently gearing up to make his highly-anticipated debut as the next Caped Crusader in Matt Reeves' The Batman, which premieres in March 2022. 
Radcliffe and Pattinson share similar paths. And while they may not be close friends now, they may come together for a joint project sometime in the future and spark a friendship that fans would love to see.