'Harry Potter': Daniel Radcliffe Sometimes Showed Up to Set Still Drunk From the Night Before
Daniel Radcliffe became an overnight sensation after the release of Harry Potter and the Sorcerer's Stone in 2001. Over 10 years in the Harry Potter movies, we saw him mature from a skinny 12-year-old to a dashing 22-year-old man. 
While it's no secret many famous people have substance abuse problems. We've all seen the long list of actors and singers who've battled addiction, from Amy Winehouse to Robert Downey, Jr.
Most fans were surprised to find that the young and handsome Radcliffe was an alcoholic. To make matters worse, the actor said he would sometimes show up to set still drunk.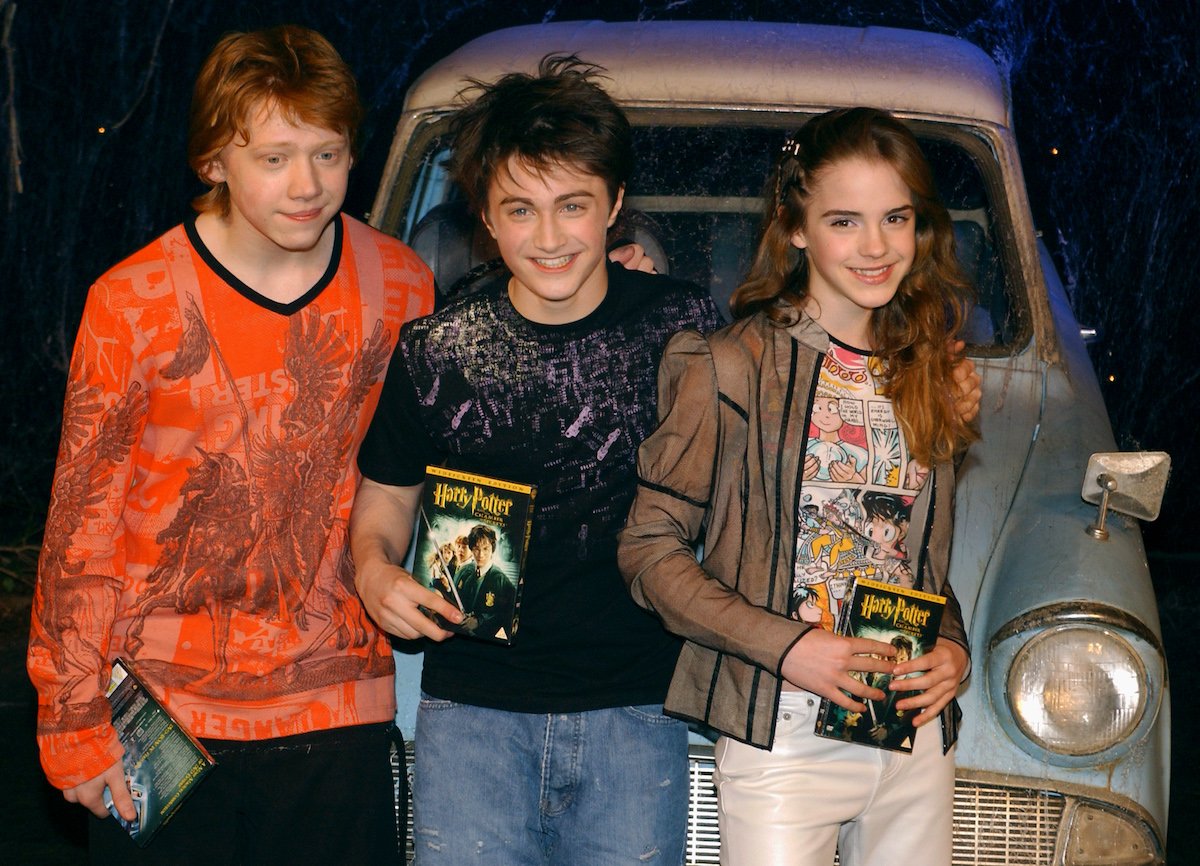 Daniel Radcliffe blames the role of Harry Potter for turning him into an alcoholic
In an interview with BBC Radio 4, Radcliffe admitted his time as the lead in the Harry Potter franchise led him to alcohol abuse. Eventually, his loved ones helped him get sober. The actor went into detail about how he now understands why so many child actors turn to drugs and alcohol.
Radcliffe said many are committed for years to a single role. After a while, they "stop enjoying it." But they feel pressured to keep working because they are the ones providing for their families.
Radcliffe also discussed his own personal struggle with alcohol. He explains how he would go out and get drunk before realizing that people were interested in seeing him get drunk since he wasn't just a typical drunk guy. It'd be, "Oh, Harry Potter's getting drunk in the bar."
Radcliffe revealed that a lot of the drinking that occurred near the conclusion of Harry Potter and for a while after it ended was due to worry, uncertainty, and a lack of confidence in his identity.
The actor said people's interest in his drinking felt like a mockery. Radcliffe couldn't help but feel contempt for it, propelling him further into his thoughts and the bottom of the bottle.
Daniel Radcliffe sometimes showed up to 'Harry Potter' set still drunk from the night before
In an interview with Heat Magazine from 2012, Radcliffe revealed that he frequently came up to the Harry Potter set hungover and sometimes even still drunk from the night before. "I went into work still drunk, but I never drank at work."
Despite his claims he was able to keep his drinking secret from the public throughout his time in the Harry Potter films, Radcliffe's drinking was evident in his performance.
While he declined to name specific moments, the actor made it clear that he can always tell when watching the movies whether or not he was intoxicated while filming them. He said, "I can point to many scenes where I'm just gone. Dead behind the eyes."
Daniel Radcliffe decided to quit drinking in 2010
Radcliffe got sober for the first time in 2010 when he was 22 years old. The actor hasn't said much about how he stopped drinking. But he's never kept his sobriety a secret. Radcliffe's first effort at sobriety lasted only two years, as he was reportedly ejected from a New York City bar in 2012 due to his excessive drinking and fights.
In an interview in 2021, Radcliffe — who gave sobriety a second chance in 2013 — said that it took a few years and a few tries, but he is now sober and always thankful. The actor has been sober for almost a decade. He's starred in a wide variety of films, TV shows, and plays, about which he has frequently spoken with great enthusiasm.
Radcliffe's sobriety has clearly improved his outlook on life, demeanor, and acting. In his own words, getting sober has allowed him to live a life "without dread and fear, and it is lovely."