'Harry Potter': 1 of Daniel Radcliffe's Auditions Included the Director Cracking an Egg on the Script
'Harry Potter' director Chris Columbus cracked an egg all over the script during one of Daniel Radcliffe's auditions, which raises a host of questions.
Casting the Harry Potter movies was no easy task. The directors, producers, and casting directors had to get it all right as they translated a beloved book series to the big screen. Daniel Radcliffe, Emma Watson, and Rupert Grint starred as the golden trio, and the casting directors had to follow a very strict set of rules to get them into their roles. Even when Radcliffe, Watson, and Grint joined a narrow list of candidates, they still had to endure arduous audition processes. As Radcliffe once revealed, a cracked egg on the script made for a messy experience during one of his auditions.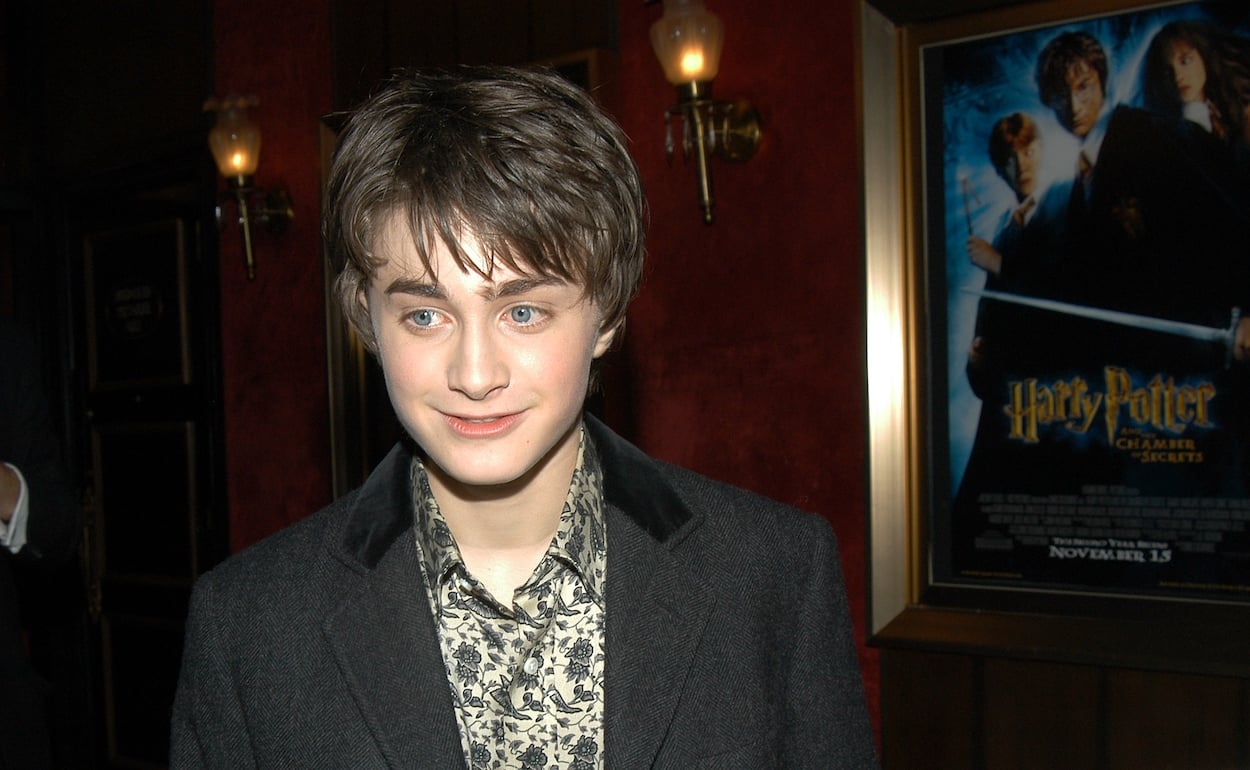 The long and unusual casting process for Radcliffe and his co-stars
Finding the perfect children to play Harry, Hermione, and Ron took time. 
Finding Hermione was an unusual process. There was no open audition, according to Watson. Casting directors stopped by her school (and presumably others) searching for children who looked the part of Hermione. The directors liked what they saw in Watson, and they invited her to be part of the grueling audition process that lasted eight rounds before she won the role.
Grint knew competition for the part of Ron would be fierce. To set himself apart from other interested child actors, he recorded a video in which he performed an original rap song listing his vitals (name, height, and contact information).
Radcliffe lost interest in the role and decided against auditioning until a Harry Potter producer ran into him and his father and urged him to change his mind. Director Chris Columbus witnessed Radcliffe's secret musical talent during one of their meetings — playing a TV theme song on his cheeks. 
Things got even weirder when a cracked egg showed up at one of Radcliffe's auditions for the role of Harry Potter.
Columbus cracked an egg on the script during one of Radcliffe's auditions
Radcliffe's cheeky musical abilities left an impression on Columbus, who said, "If that doesn't get you the part, nothing will." 
Leaving a lasting impression is a two-way street, and Columbus did just that during one of Radcliffe's auditions. During a 2005 stop at Friday Night With Jonathan Ross, Radcliffe told the host that Columbus got wild with an egg during one of their meetings (via YouTube).
"I was in the auditions and I sort of … I remember Chris Columbus, who directed the first one, cracked an egg at one point and let the yolk go on the script. And now, I don't know what relevance it had to anything … He might have been trying to throw me and see how I reacted."

Daniel Radcliffe
We have so many questions. What animal produced the egg? Did Columbus have only one, or did he have access to an entire carton? And what exactly was the point of intentionally making a mess in front of your potential future lead actor? 
We'll never know the answers, but something went well during Radcliffe's audition. Columbus found a talented but not famous child actor for the lead, Radcliffe's performance won over audiences, and the young star embarked on a successful acting career.
Where to stream the 'Harry Potter' movies
Radcliffe gained fame — and its less enjoyable side effects — because of Harry Potter, and his exceptional performances as the boy who lived paved the way for a successfully eclectic post-Potter career. 
If you don't own the films or your library doesn't have them in stock, you can stream all the movies on HBO Max (subscription required). NBC's Peacock streaming service had the franchise, but all eight movies migrated to HBO Max.
Major streaming platforms, including Apple TV, Amazon, Google Play, and YouTube, have the entire series available to rent or buy, according to JustWatch.