'Harry Potter' Director Chris Columbus Admits He Was Sure He'd Be Fired From 'Sorcerer's Stone' Within 2 Weeks
On a project like the Harry Potter film series, expectations are high. For director Chris Columbus, that pressure was intense. In a new interview marking the classic wizarding movie's twentieth anniversary, he talked about what it was like to take on a series of books that were already legendary. 
Chris Columbus directed the first two 'Harry Potter' film series movies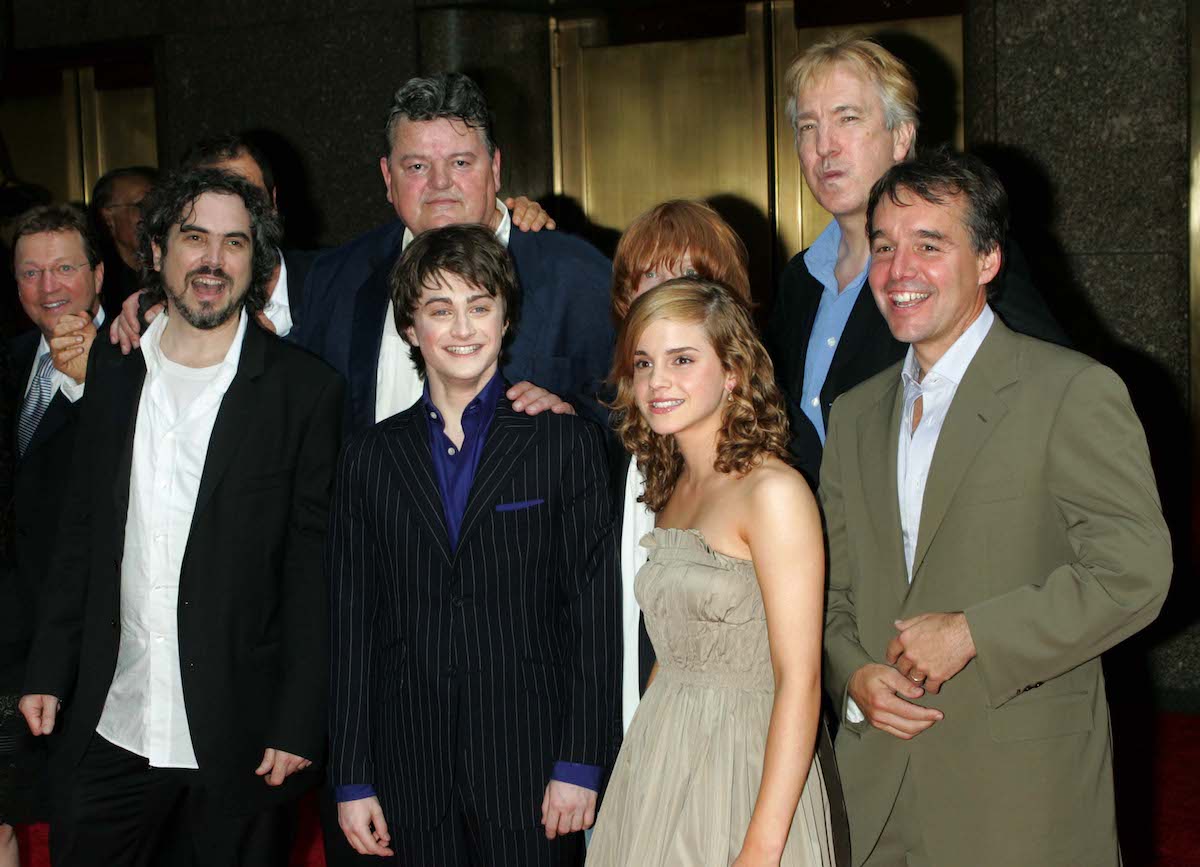 The director was a solid choice to helm the first movies in the Harry Potter film series. The Daniel Radcliffe-led adaptation of J.K. Rowling's novels would need to be faithful to the book — and have the same mass appeal. 
And Columbus had that 'mass appeal' experience. He wrote '80s classics like The Goonies and Gremlins. Additionally, he directed iconic family films like Home Alone, Mrs. Doubtfire, and Home Alone 2: Lost in New York. 
So he signed on to the massive task of keeping J.K. Rowling's fervent fan base happy. He would direct the first two Harry Potter film series installments, including Harry Potter and the Sorcerer's Stone and Harry Potter and the Chamber of Secrets. Furthermore, he would be a producer on Harry Potter and the Prisoner of Azkaban. 
The director recently admitted that he thought he'd do all seven movies. "I thought I was going to stay for all seven, initially," he told Jake Hamilton on Jake's Takes. However, the intense back-to-back shooting schedule of the two movies was a lot to take. 
"Basically, after 320 days of shooting, I could barely form a sentence," he said. Ultimately, Alfonso Cuarón would take over for the third film. 
The famed director didn't think he would last on 'Harry Potter and the Sorcerer's Stone'
Columbus was understandably stressed, given the enormous burden of taking on the film adaptation of the world's most popular young adult books. 
"I had every expectation that I would probably be fired within the first two weeks," the director told Variety in a November 2021 interview.
"I was very, I don't want to say anxious, but aware of the fact that if I screw this up, I probably will never work again. And I would have millions of fans at my door just infuriated. I knew I was taking on something fairly gigantic, and I've never been involved in a project that had so much scrutiny." 
And the fan pressure was just the beginning. Columbus continued, saying that the task of meeting with the source material's author was also overwhelming. 
J.K Rowling and Chris Columbus had the same vision for the 'Harry Potter' film series
While Columbus understood the enormity of the situation, he says everything worked out to his advantage. He met with Rowling, and the two clicked in precisely the right way. 
"Aside from Warner Brothers hiring me, I still had to meet with Jo Rowling. She had the final say," Columbus continued. "I flew to Scotland to meet with her and we talked for about two and a half, maybe three hours, to explain my vision for the film. She didn't say much. Then when I finished, she said, 'I see the film exactly the same way.' I thought, 'Oh, my God, I've got it.' That was a moment of pure elation, followed quickly by sheer panic. I knew I had to deliver a film that would not only please fans, but also myself because I was a fan. That kind of got me through filming. I said to myself, 'I've got to make this film for myself.' I didn't think about the billions of eyes that would be on this film when it was released." 
In conclusion, those "billions of eyes" did wind up seeing the movie. And Harry Potter and the Sorcerer's Stone is considered a classic. So it turns out there wasn't a chance that Columbus would be fired in those first two weeks. 
Instead, he directed two whole Harry Potter film series movies.