'Harry Potter' Director Chris Columbus on Casting the Movies: 'We Weren't Looking For Famous Kids'
Twenty years later, Harry Potter and the Sorcerer's Stone is considered a classic adaptation of an iconic book series. And in interviews marking the anniversary, director Chris Columbus shared how he felt about the enormous responsibility of casting the Harry Potter movies. It turns out that the director didn't want famous names in the franchise's lead roles. 
Chris Columbus only directed the first two 'Harry Potter' movies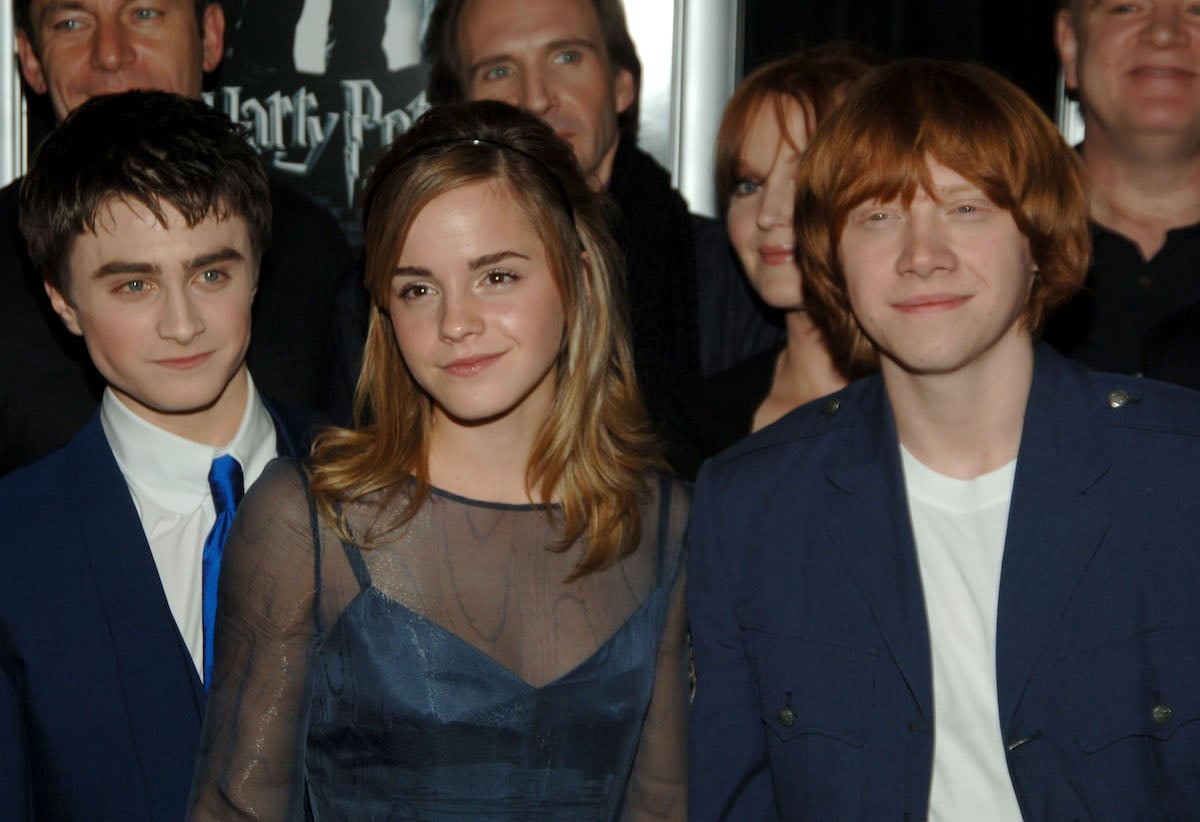 While his name has become synonymous with the Harry Potter movies, iconic director Chris Columbus actually only directed the first two movies. However, they were the first movies that established a franchise whose source material was already legendary. 
And that made casting them an incredibly weighty proposition. 
In a November 2021 interview with Jake Hamilton of Jake's Takes, Columbus admitted that he was envious of the directors who followed him. 
"I am so envious of the fourth director who just got to go on set and have fun," he laughed. "Not much left to do except move the camera." 
That fourth movie was Harry Potter and the Goblet of Fire (2005), and Mike Newell directed it. Columbus directed Harry Potter and the Sorcerer's Stone (2001) and Harry Potter and the Chamber of Secrets (2002). Moreover, he was a Harry Potter producer on the third movie, Harry Potter and the Prisoner of Azkaban (2004). 
The director said he was looking for a 'green' cast 
When asked how he approached casting the Harry Potter movie's three leads, Ron, Hermione, and Harry, Columbus said he didn't turn any famous names away. 
"We weren't looking for famous kids," he told Hamilton. "You know, people were suggesting famous kids at the time, and I thought 'no, Harry Potter has to be someone we've never seen before or seen very little of. So there were no surprises there."
The director then compared casting Harry Potter to his experience with the 1990 holiday classic Home Alone. 
"I wanted to go with an original, sort of very green cast," he added. "It's like we did on Home Alone with Macaulay Culkin, because they bring a sense of naturalism and honesty in their performances, even though it's sometimes a little tough to get the performances. But when you get them, it's something real, and that's great." 
His strategy worked. Daniel Radcliffe's performance as the unwitting young wizard is as wide-eyed and amazed as one imagines him to be. Likewise, Rupert Grint as Ron Weasely is unaffected and genuine as Harry's best friend. And Emma Watson as Hermione Granger brings the unfiltered confidence and authority of a magical overachiever to her character. 
Columbus said the 'Harry Potter' movies shouldn't get remakes 
In the interview, Columbus also attacked the idea of remakes or reboots for the Harry Potter movies. There's "no point," he asserted. 
"In this version of Hollywood that we live in, everybody is remaking everything, and rebooting everything," he said when asked about the possibility. "I mean, there's a Home Alone reboot coming out."
Columbus continued, saying that the industry needs original movies. 
"What's the point?" he said, per Collider. "The movie exists; let's just live with the movie that existed. There's no point in us remaking The Wizard of Oz, there's no point in any of us remaking the classic films. Make something original, because we need more original material. So, no point."
To sum up, it's difficult to imagine anybody in the roles of Harry, Hermione, and Ron but Radcliffe, Watson, and Grint. Furthermore, if Chris Columbus has anything to do with it, they will remain the only Harry Potter stars of the only Harry Potter movies.