'Harry Potter': Which Director Did Emma Watson Want to 'Kill'?
There were plenty of benefits to being a member of the Harry Potter cast. Not only did the three mains actors: Daniel Radcliffe, Rupert Grint, and Emma Watson make millions and become household names, but they also got to work with some extremely talented and well-respected cast and crew members while filming the eight movies. The actors even got to work with four different directors during their time on set.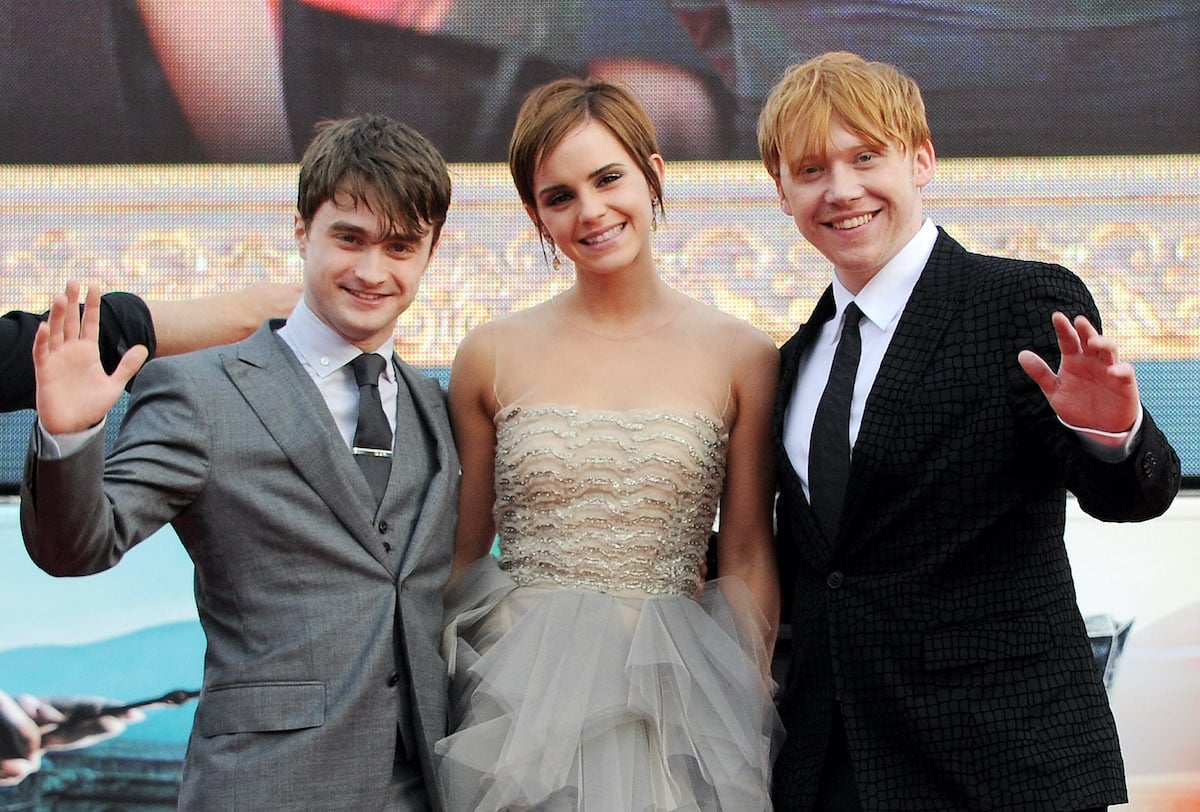 Why did the 'Harry Potter' movies have four different directors?
Diehard fans of the Harry Potter movies know that the films boasted four unique directors with wildly different styles. Christopher Columbus directed the first two films and helped establish the wizarding world on camera. Alfonso Cuarón took over for the third film and really leaned into the magic and intricacies of the story. The fourth film was directed by Mike Newell, who helped really give the films a darker and grittier feel. Meanwhile, David Yates finished off the series by directing the last four movies and giving Harry's story a cohesive conclusion.
Emma Watson names one of her favorite directors to work with
Naturally, each director brought their own individual style to set and presented the cast with new challenges. But which filmmaker did the actors enjoy working with the most? While neither Grint, Watson, nor Radcliffe have outright named their favorite Harry Potter director, Watson wasn't shy about sharing how much she loved working with Cuarón.
"Well, I shouldn't say I have a favorite [Harry Potter] director—that wouldn't be very diplomatic," Watson revealed to Interview Magazine. "But one of the people I enjoyed working with most was Alfonso Cuarón. I have a real thing for Mexican directors."
Filming 'Harry Potter and the Deathly Hallows – Part 1' was challenging for the cast
Watson may have enjoyed working with Cuarón the most, but she got along well with all of her Harry Potter directors. Of course, sometimes their creative vision was a bit much for the actor to deal with. Yates, for example, put the actors in some pretty intense conditions when they were filming the final Harry Potter movie. Not only was Watson sleep-deprived because of the intense film schedule, but many of her scenes also required her to be cold and wet.
RELATED: 'Harry Potter': How Much Money Did the 8 Movies Make?
In an interview with Collider, Watson recalled how challenging it was to give her best performances under such intense conditions. However, when she brought up her concerns with Yates, the director assured her that her exhausted state looked great on camera. Ultimately, the Harry Potter star ended up agreeing with Yates, but she wasn't necessarily happy about it.
Watson joked about killing director, David Yates
"I was begging with [Yates] some days and he just said 'It just looks so much better that you guys look so much more vulnerable and that it's so much realer that you guys, you are heroes but at the same time you kind of just look like these…' and he's right, it looks great on screen," Watson revealed. "We look like these bedraggled, kind of unlikely heroes. So it works, but God there were days where I just wanted to kill him."
RELATED: Emma Watson Was Fearless When She Auditioned for 'Harry Potter'
Watson may have wanted to kill Yates sometimes, but the director knew what he was doing. The last Harry Potter movie absolutely reeks of the desperation, exhaustion, and despair that the characters were supposed to be feeling.