'Harry Potter': 1 Director Knew Nothing About Harry Potter Before Filming
Despite the popularity of the 'Harry Potter' books, one filmmaker knew next to nothing about them before being offered the chance to direct a film.
Four very distinct directors helped bring the Wizarding World of Harry Potter to life on the big screen. Each filmmaker brought their own unique flair to the wildly successful series. Chris Columbus began the franchise with the first two films before stepping down from the role of director. Alfonso Cuarón and Mike Newell each directed one film and helped expand the world. Finally, David Yates stepped in to wrap up the franchise with the final four movies.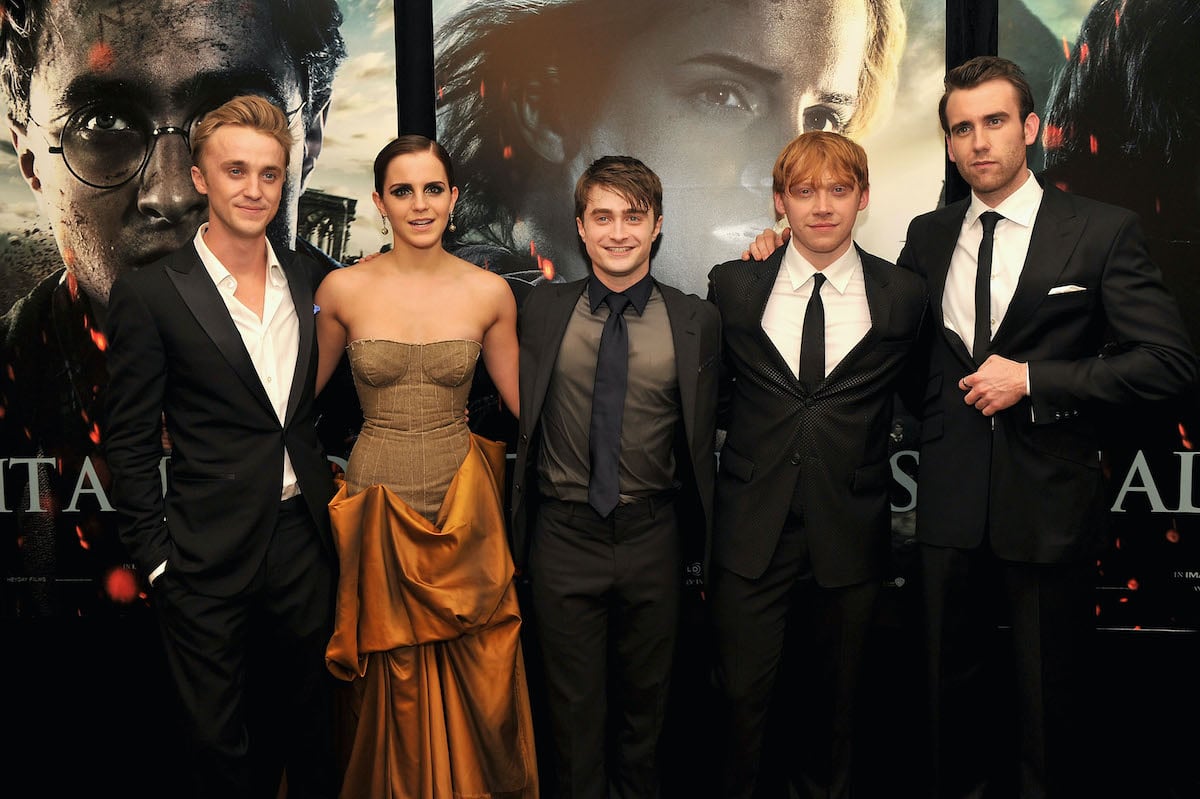 Alfonso Cuarón knew nothing about 'Harry Potter' when he was offered a chance to direct a movie
Considering that the Harry Potter films were a global phenomenon, most of the directors knew about them before directing a movie. However, one filmmaker knew absolutely nothing about the wizarding world before being offered the chance to direct a film. In an interview with IGN, Cuarón got candid about being tapped to direct Harry Potter and the Prisoner of Azkaban. He admitted that he was surprised by the offer and what encouraged him to say yes.
Why the filmmaker said yes to joining the franchise
"It was kind of cool," the director shared. "It was so unexpected. They called me to do Harry Potter after I finished Y tu mamá también. That is, you know, a small Mexican film filled with sex, so it was very strange that they called me to do Harry Potter. And. I have to say that I arrived to the Harry Potter world not knowing anything about Harry Potter. But that universe is so seductive and so it was a great experience."
Once Cuarón accepted the job, he got to work educating himself about Harry Potter. One of his methods was asking cast members to write essays about their characters so that he could better understand them. In a DVD interview for Harry Potter and the Prisoner of Azkaban, Emma Watson got candid about how Cuarón approached directing her, Rupert Grint, and Daniel Radcliffe.
Cuarón assigned the cast homework assignments
"Basically Alfonso asked us to write an essay about who we thought our characters were, why they did the things they do," Waston stated. "Their backgrounds, their feelings, their thoughts, how they've changed in the first year of Hogwarts, and the second year of Hogwarts. And now they're into the third year, how they feel."
Once the filmmaker got a handle on the world, he had a very enjoyable time bringing the third Harry Potter film to life. However, he had to be very meticulous about the way he approached the film. Because of the franchise's popularity, he wanted to make sure he did the film justice. However, it was also important to him that the movie's tone reflected him as a filmmaker. Staying true to himself while not alienating fans became a real exercise for the filmmaker.
Cuarón reveals that making 'Harry Potter and the Prisoner of Azkaban' was a delicate balance
"There were other two films before, and also they were very successful and beloved," the Harry Potter filmmaker shared. "There was a whole series of books and they were very beloved and they were a work in progress because only number four had come out, out of the seven. I had to be very respectful of the source material but also of the two previous films. But, at the same time, I was also trying to make something that I could feel my own. And it was something that was a very interesting exercise and very interesting balance."
Clearly, Cuarón was successful in his balancing act. Harry Potter and the Prisoner of Azkaban is ranked #2 out of all 8 films in the franchise on Rotten Tomatoes. The film will likely be enjoyed for years to come.