'Harry Potter': Draco Malfoy Was in the Movies for Only 31 Minutes
Actor Tom Felton will forever been known as the sinister Draco Malfoy in Harry Potter, but Malfoy is only in the movies for a total of 31 minutes
When you think about the Harry Potter books, and the films, Draco Malfoy obviously comes to mind. Portrayed by Tom Felton in the movies, Malfoy wasn't the biggest villain in the series by far, but he was still horrid.
A classmate of Harry, Hermoine Granger, and Ron Weasley's, the golden-haired Slytherin made Harry's life miserable at Hogwarts every chance he got. Raised by Death Eaters, the terrorist group who were Lord Voldemort's loyal followers, Malfoy was mean, entitled, and felt that he was better than others because he was a pureblood.
Yet, as much as Malfoy is discussed in the Harry Potter franchise. He only appears in the eight-film series for a total of 31 minutes.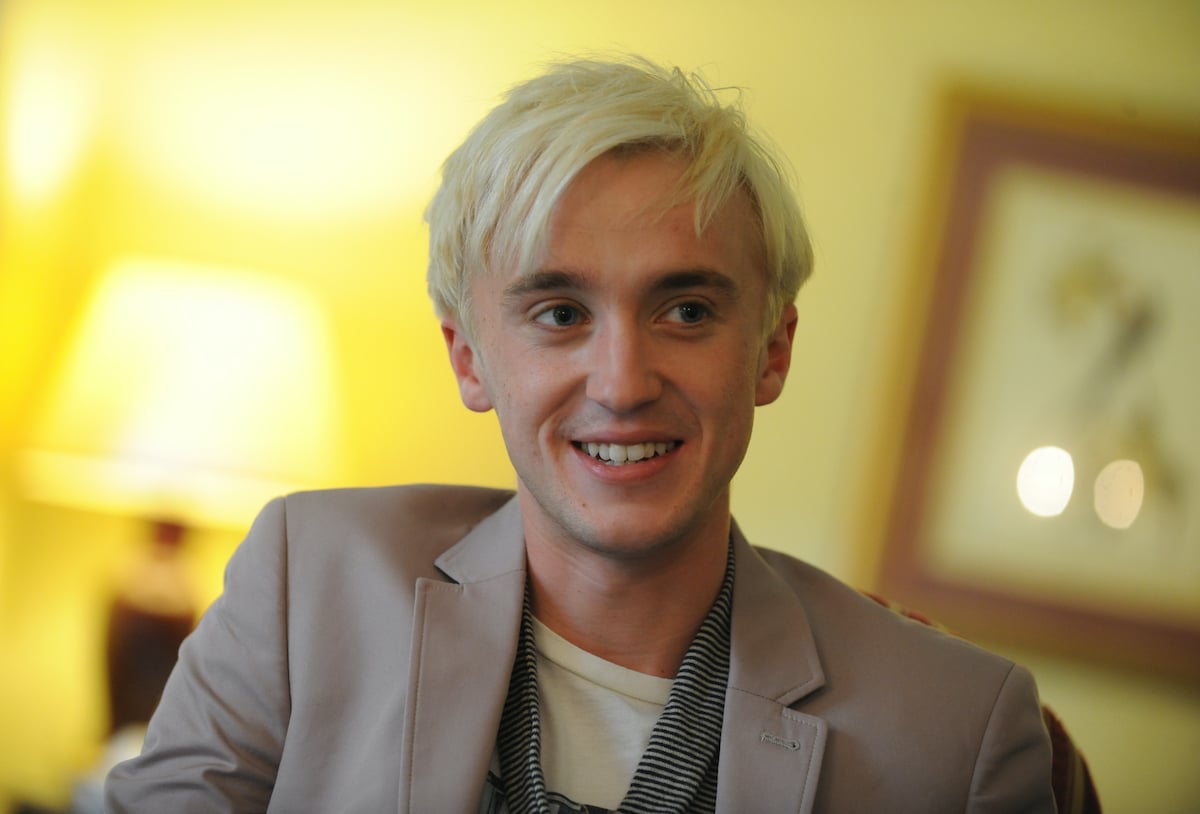 Draco Malfoy was just on of Harry Potter's enemies
When Malfoy initially meets Harry, he tries to entice him into a friendship, believing that having one of the most famous wizards of all-time on his side would be a good thing. However, Harry sees right through Malfoy, and their rivalry begins. Eventually, we find out Malfoy isn't as horrid as we thought, but it takes some to get there.
Obviously, Voldemort was Harry's number one enemy, but he also had run-ins with Fitch, the Hogwarts caretaker, the diabolical Dolores Umbridge, who takes over Hogwarts during Harry's fifth year, as well as the ever terrifying Bellatrix Lestrange.
Let's not forget that for over a decade of his life, Harry was terrorized and mistreated by his own family, when he lived with his Uncle Vernon, Aunt Petunia, and cousin, Dudley.
Tom Felton did not what to portray Draco Malfoy
Like many Harry Potter fans, Felton read the first books as a kid and was eager to try out for a role in the film franchise. He had already starred in the 1997's The Borrowers as well as the 1999 film, Anna and the King.
However, when Felton went in to audition for Harry Potter he originally tried out to become The Boy Who Lived as well as Ron. In the end, Harry Potter and the Sorcerer's Stone director, Chris Columbus decided that Felton would actually be a perfect fit for the menacing Draco Malfoy.
Though Malfoy is one of the most iconic characters in the franchise. Felton's screen time throughout the series is quite minimal.
Draco Malfoy is only in the 'Harry Potter' movies for 31 minutes
With eight movies in the franchise, all of the Harry Potter films together have a total run time of 19 hours and 40 minutes. However, according to an IMDb page for the Harry Potter film series, which shows the characters' total screen time, Malfoy is only on-screen for a total of 31 minutes and 30 seconds of the nearly 20 hours of film.
Other major characters with minor screen time include Neville Longbottom who is only on-screen for 28 minutes and 15 seconds as well as Professor McGonagall who has a total screen time of 28 minutes and 45 seconds.
Clearly, Felton did his thing when bringing Malfoy to life, now we wish someone would put out a franchise focused on the Malfoy family alone.